Take2IndieReview sits down with Writer/Director Karishma Dube to discuss her Award Winning Short Film – BITTU – now shortlisted for the 93rd Oscars.
How did your career in the film industry start?
I moved to the States from India for film school at NYU in 2014. For the next five years, I wrote, directed, produced and edited short films for myself and my community at the NYU graduate film program. My first film DEVI premiered at BFI London Film Festival and played at several international film festivals including Edinburgh Film Festival, Frameline, Palm Springs ShortFest, LA Film Festival, and Outfest LA where it won the Grand Jury Prize for Best Short Film. My most recent short work BITTU won the Student Academy Award, DGA Student Film Award before being considered for the Live Action Category this year. I'm currently producing my first feature film BURNING WELL, directed by my friend and close collaborator Mary Evangelista. It takes place here in New York. We hope to shoot this sometime this year. Additionally, I am also developing my own debut feature as a writer/director.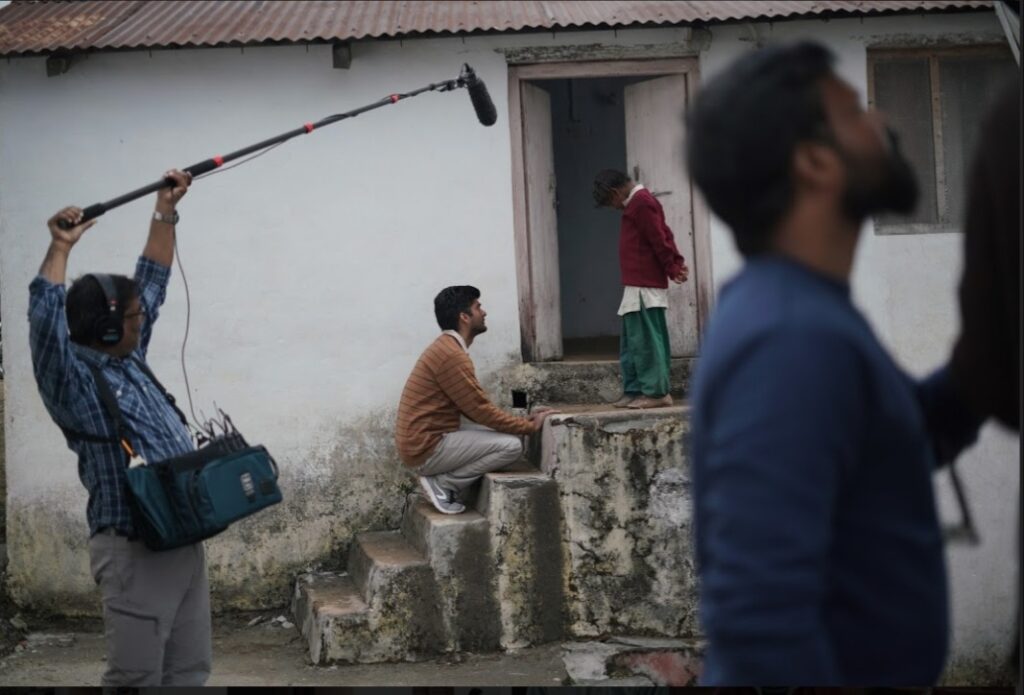 You were born and raised in New Delhi. How has your cultural background shaped your filmmaking?
I think my cultural background has influenced all my work in a very fundamental way. I was completely cooked as a person before moving to New York, although I think I only became a filmmaker here. A lot of the ways in which I use music and character behavior is similar to what I saw growing up in India, but I like to believe that my films are a product of influences from both worlds. I've been very lucky to have a full life in both places
Are there any directors or films that inspire your work and filmmaking style?
That changes with every film if I am completely honest. Over the last few years, I've come to learn a lot from Satyajit Ray about his strong progression in images through the course of a film. His stories stem from seemingly simple conflicts, and yet spill into moral and emotional complexity like none other. Influence can sometimes stem from a desire to emulate someone's career, not just the content. I admire Chloe Zhao's work in this regard – for its simplicity and ability to forge a career path that defies a normal trajectory. I like a lot of what Xavier Dolan does, he uses the specificity of his culture through divergent approaches of filmmaking – the cutting style of classical American cinema, the inherent melodrama of family dysfunction akin to loud Indian families, and yet, sustain such an emphatic universality to his films that appeal to everyone.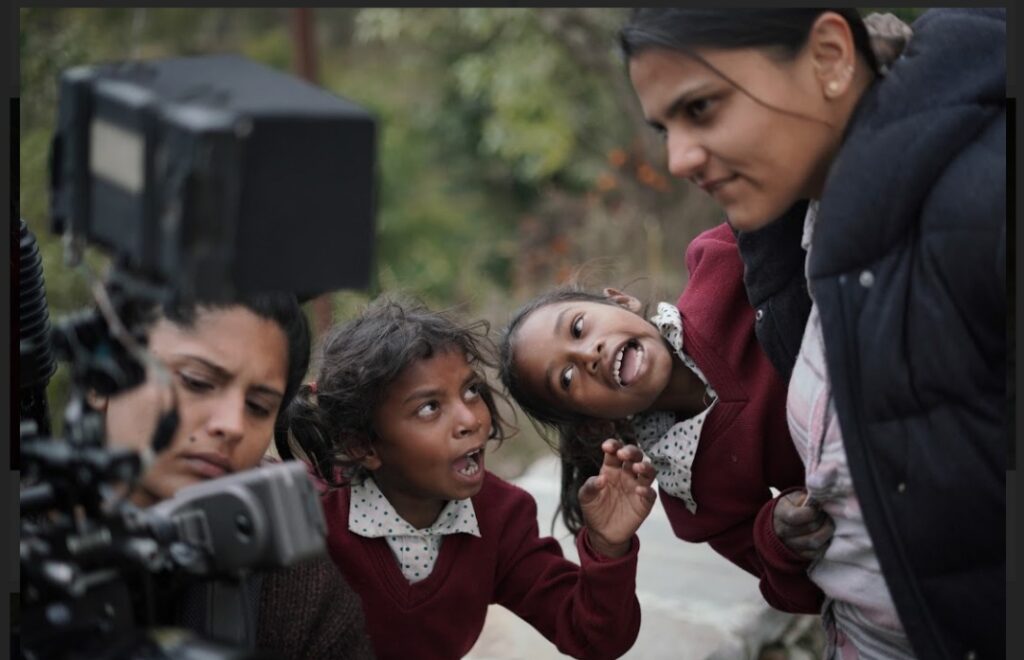 Can you tell us about the casting process and how you found Rani Kumari and Renu Kumari to play Bittu and Chand?
I first locked my location and then began casting in and around that area. I knew from the beginning that I wanted to cast real people in the whole film. I had my friend and amazing actor Nirvana Sawhney come help me create a structure of a workshop that would serve as an audition when we were working with a big group of children. We began simply by approaching the communities and government schools close to our location. Rani emerged from the crowd a few weeks into the process, and we had an instant connection. I decided to focus on going back to the same place, and continued working with her everyday from that point on. We eventually casted Chand from the same community, it was important to me that the two girls had an inherent relationship with each other. I spent two and a half months working with both the girls. I transcribed some of the scenes into street plays, found new ways to make them memorize certain lines that needed to be preserved, and then the work mostly became about reworking the script around who these children were in real life. I didn't train them in the scenes, as much as I worked hard to create a sense of trust between us. Eventually it was solely that trust between the girl, me and my sister Shreya Dube, that got us through some of the toughest days on set.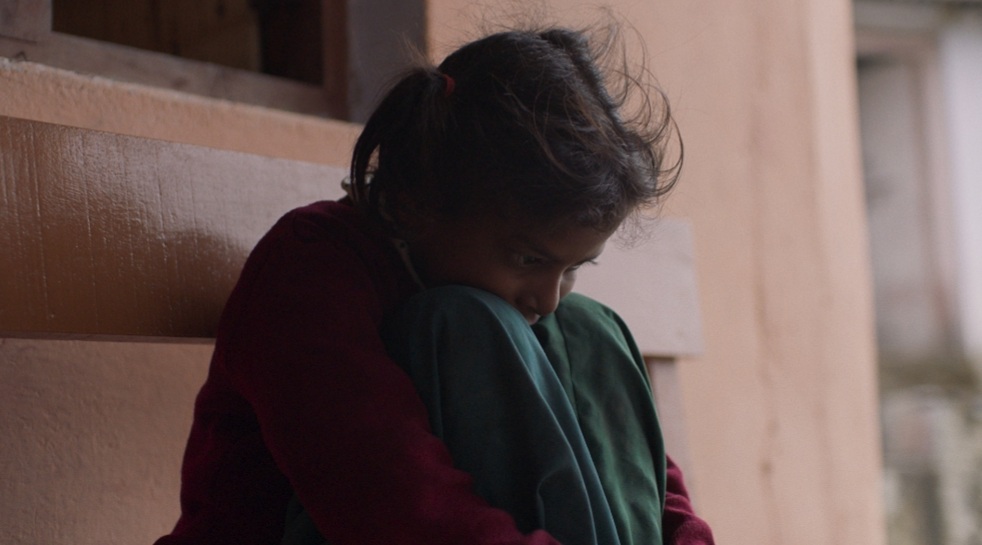 As a director, what was it like to give creative direction to children?
It was tricky, I felt like I had to kind of leave what I had learnt in film school behind, and just do whatever it takes. I realized that rehearsing too much made the girls too familiar with the structure and blocking of the scenes, it started to take the life out of it. So I stopped doing that, and instead spent the time creating our own shorthand, learning to give and take direction. I had to focus on observing their own lives more, and on set I kept referencing back to specific people, relationships and power dynamics that were inherently present in their own lives. I showed a lot of films with children as protagonists, and then showed them the making of it, to try and instill the idea of a camera and a set being so present through the shooting process. Ultimately, the girls were so generous and sharp, they learnt a very specific skill set very quickly.
You filmed Bittu near your old boarding school and have mentioned that, similarly to Bittu, you formed a complicated relationship with authority there. Would you say that Bittu's character is inspired by your younger self?
Bittu and Chand are both an amalgamation of who me and my sister were in school. She was a lot more outspoken, free and sort of tougher. I grew into that watching my sister, but I think we both struggled with the inbuilt power dynamic that exists with authoritative figures in school – when there's no room for a real conversation, and rules, even the senseless ones are so severely adhered to without question. We both found it hard to accept. Growing up, I found that the "difficult kids" were cast aside, and made examples of in class. The good, more academic kids were applauded in that atmosphere. Bittu's experience details this systemic negligence. I also resent the use of prescriptive grammar as a tool of superiority, in the film Bittu rejects English as its of no use in her world. But her inability to embrace the language overshadows the remarkable individuality that lives in her. I wanted to talk about that a little bit through Bittu.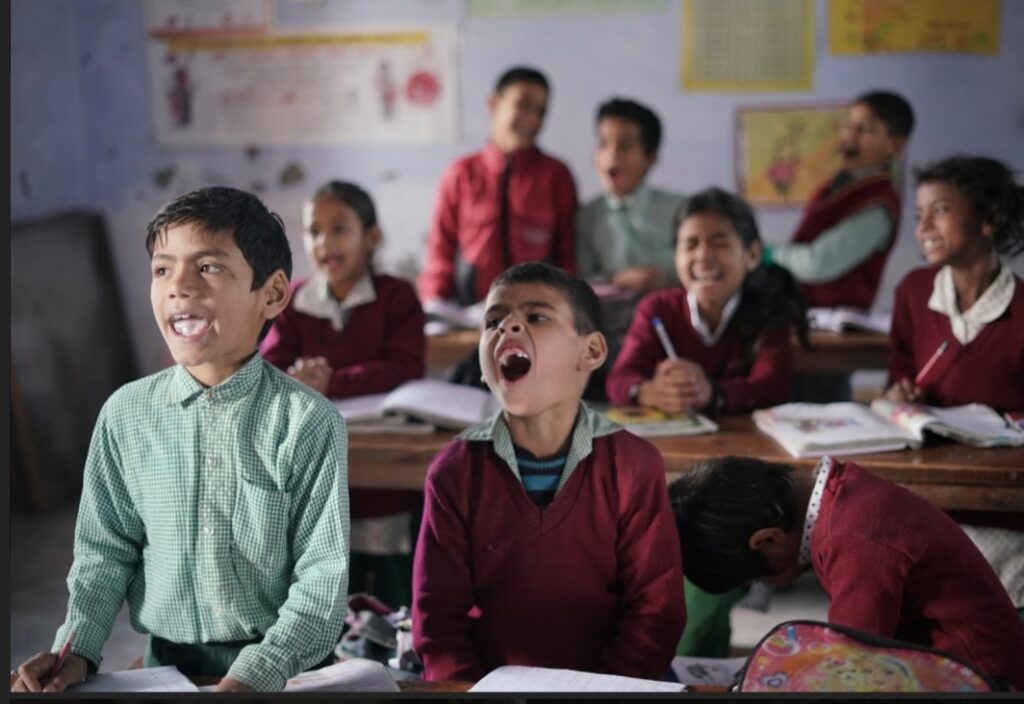 Bittu features a strong female lead and a diverse crew. How does gender equality and diverse representation play a role in your filmmaking?
I've always been interested in creating matriarchal worlds in my film. My protagonists are often girls and women, who are constantly pushing their social boundaries to not be easily categorized as the world sees them. I have made no conscious decision to exclude men, but I definitely gravitate towards the subtleties of girlhood when I am making up worlds in my head. If anything, I think creating a world of women still does not translate to an absence of men or patriarchy. I'm also interested in investigating how the patriarchy seeps in us women even when no one is watching.
I always have a diverse crew, often with a lot of women playing pivotal roles behind the camera. But this decision comes from a space of wanting their specific voices in my own work, I choose them for their skills not so much because of their gender.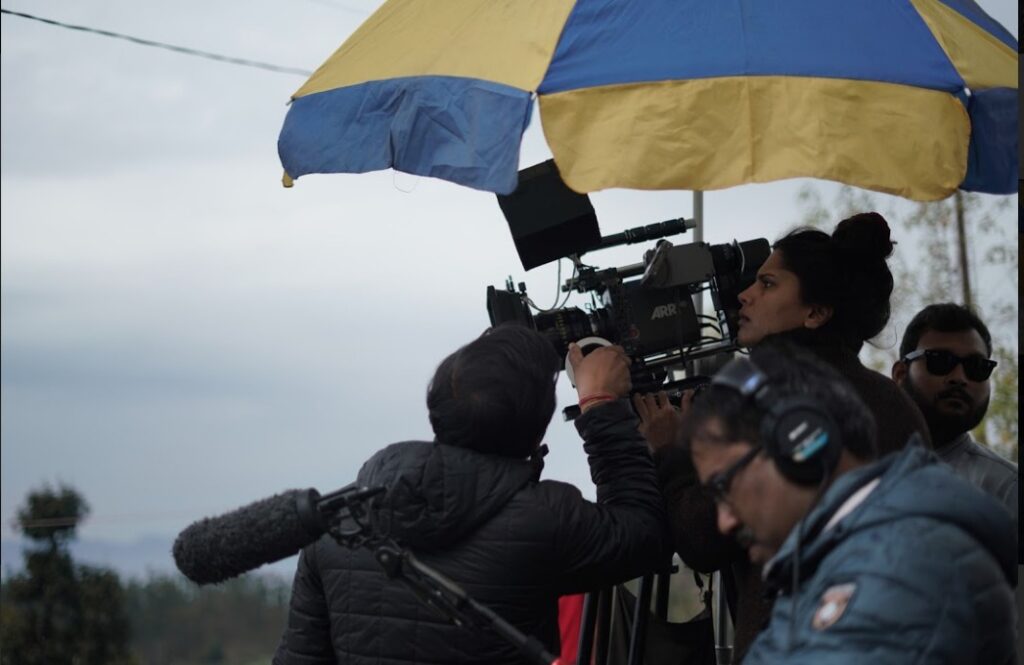 Bittu recently won a Student Academy Award. What does this amazing accomplishment mean to you and the film?
Being a short filmmaker can be lonely, it doesn't often come with a life span on the other side – so I'm just very grateful for this recognition, and the fact that the film is being seen. It's been a very strange year that is both stagnant and propelling. More than anything, I am just very proud to represent the two young leads' work on such prestigious platforms, they deserve all of this.
The film has fundraising efforts in place to provide the child actors access to quality education opportunities. What does advocacy and activism mean to you and your platform as a filmmaker?
It means the world to me to be able to have a shot at changing their lives. I don't ever intend to change the world with my films, but I hope to at least instigate a conversation that I think is imperative, even if it's uncomfortable. I hope to never be didactic in my films, but I am not afraid to talk about my country.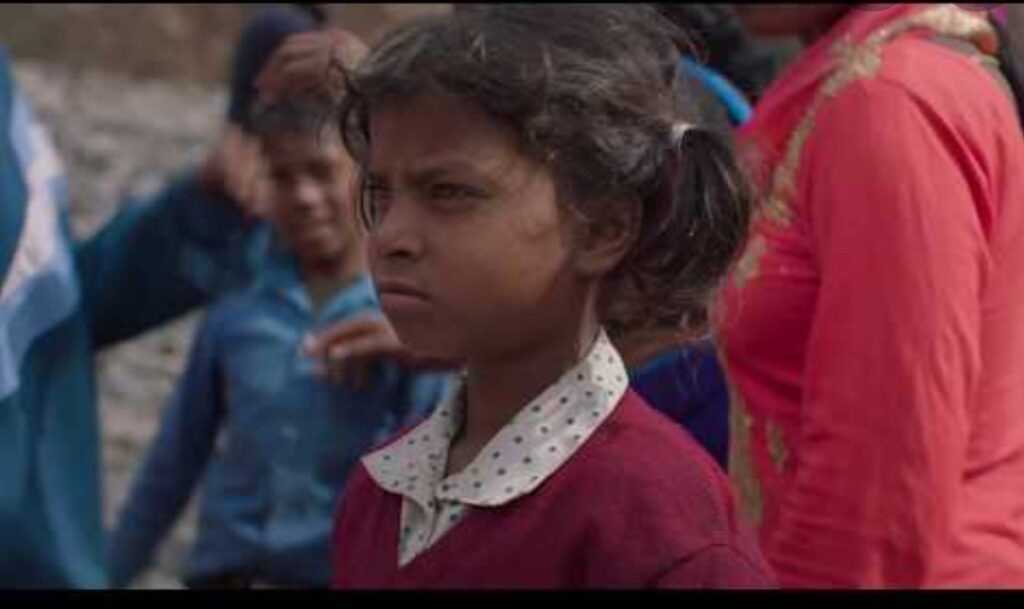 Could you tell us more about your debut feature film that you are working on?
I grew up in a family of very strong women, and I've always been talking about them in some way in my work. The film is inspired by my mother's family that stems from the north eastern part of India, which is still a very misunderstood, mysterious part of the country, even to Indians. The film is centered around a funeral, and takes place over a short weekend and is inspired by elements of politics in the region. I am still just investigating the film, it is still revealing itself to me.