Two lonely detectives investigate a series of mysterious midnight deaths. The first victim has a picture of her with the next, and with each death, the picture changes to show the next victim… Take2IndieReview sits down with Director Jake Hunsicker to discuss his Horror/Thriller The Arrangement.
What inspired this story?
Well, my father wrote the first draft of the film in the year 2000. I was about seven years old at the time. He always told me that he was intending on writing a script, but he wasn't entirely sure what to write about. It was at that point that mother said to him, "You know what I always found interesting? What happens to people who sell their souls to the devil once their time is up?"
You wrote this film with your father Andrew Hunsicker. Can you tell us what that process was like?
I can't take too much credit here. I grew up with the original draft. He let me read it when I was about 13 years old. As I got older and started making short films and writing more, we decided to take another look at it. The spine of the story had always been the same. I did, however, help him update it and maybe helped spruce up the dialogue a bit. The original draft was written almost 20 years before we actually shot it. The original draft also took place over a span of 24 years, not 12. That was an element that I helped him alter, you know? We had to go through and get all the beepers and pay phones out of the story haha. It was definitely a cool process, though. My father and I are close and we work together a lot.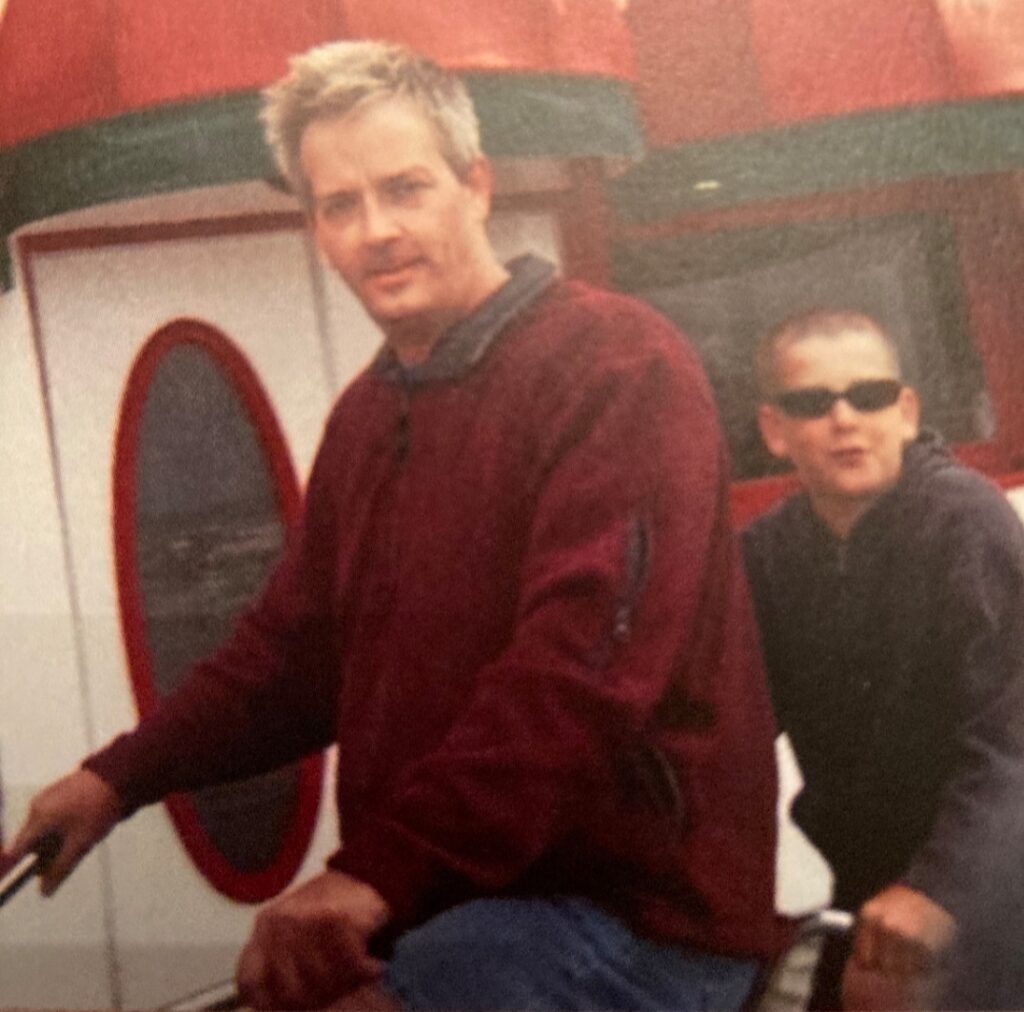 Did your father and his film career play a role in your decision to become a filmmaker?
Absolutely. He definitely gave me a platform to learn and a platform to create. I had always been interested in filmmaking. I've ALWAYS loved films. When I was about 6 years old, I made a "at home" homage to John Carpenter's Halloween. As I got older, I kept watching films and writing, you know, cultivating my already existing love for cinema. Eventually, my father started delving into acting and really started hitting his stride. He began taking me to set to just observe and hang and learn a bit. I really enjoyed it. Seeing him just go for it and really knocking it out of the park definitely inspired me to pursue it further. It got to the point where I had started writing a lot and I had a script for a short film I had written. My father dug it, so we decided to shoot it. The rest is history.
Can you describe your style as a director?
I don't think I really have a style, honestly. I think I adapt my style to the type of script I'm directing or I explore different ideas with scripts I have written. I don't think I have an immediately distinguishable aesthetic present, like that of, say, Tim Burton. I'm constantly seeing different styles that inspire me or just experiencing something that molds my approach. I definitely have certain shots that I find myself using. I really appreciate realism in film. In that sense, I tend to try to fit in as many long shots and long tracking shots as I can because I think less cuts reflect reality more. I definitely think I'm more laid back than a lot of other directors. I like a certain vibe on my sets and being a hard ass can mess that up and make people uncomfortable. On set, a lot of people are out here baring their souls and really being vulnerable. I try to appreciate that effort and that vulnerability and handle it with care. I think I have certain themes in a lot of my films that I adhere to and present, but not necessarily a style.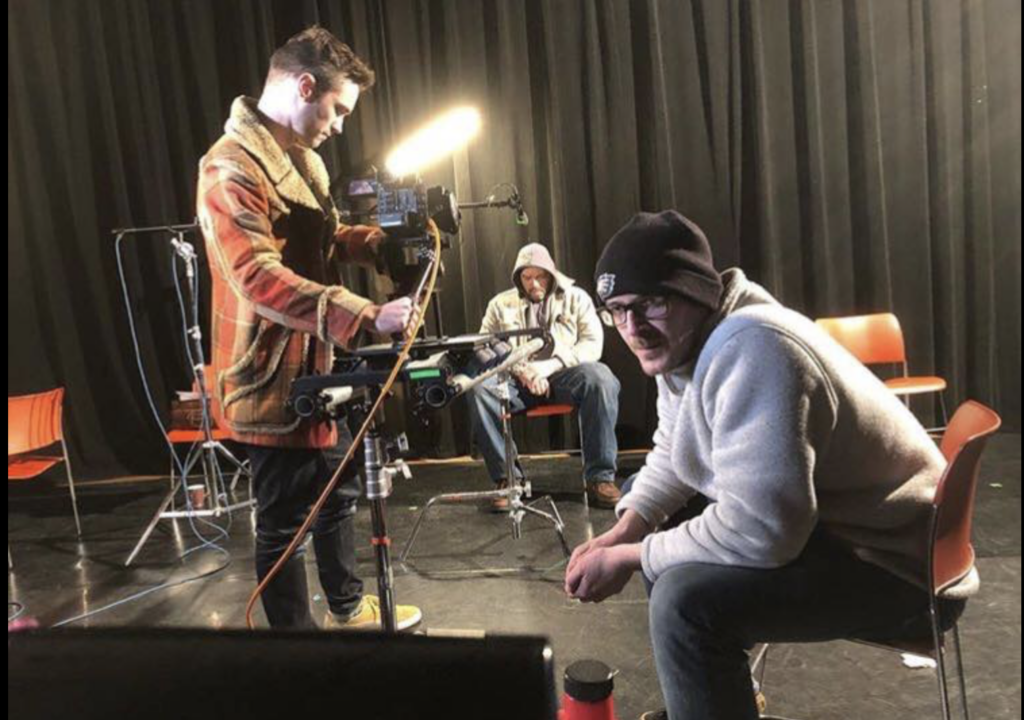 The Arrangement has an unexpectedly dark twist. Is thriller a genre you'd like to continue working with? What other genres do you like?
Yeah, you know, life is intense. Even if you're not dealing with repercussions of the supernatural. I'm kind of open to any genre, really. You never know what kind of a story you might write or what kind of story might be presented to you. Most of the stuff I write tends to be pretty bleak and "slice of life"-esque. I just want to be honest with my perspective. Pure comedies can be a bit intimidating because making people laugh can sometimes be harder than making them feel something, you know? To answer your question plainly, I do think I'll dabble with thrillers again. I'm writing a thriller type film, at the moment. I would also like to challenge myself by taking on a good comedy. My girlfriend tells me I'm the funniest person she's ever met, so it must be true for everyone, right?
The cinematography of The Arrangement has a very cold and dark tone. What were you and cinematographer Brian Keenan's thinking behind this?
I've worked with Brian for a long time. He's a genius. He and I are always on the same page and we move in sequence. When I had him read The Arrangement, he was excited. We started thinking about the types of films we liked that this reminded us of. We were both in lockstep on David Fincher films of the 90's, particularly, Se7en and Fight Club. No matter the film, Fincher always has a dark aura conveyed with his films. I always appreciated it, because it kind of put me on edge. As a viewer, I felt like he wasn't giving anything away, but I felt like I was being warned. That kind of grainy, dark and cold feel is what I wanted for The Arrangement and Brian definitely saw that, too. He is fearless and ambitious and never turns away from anything I want to try. I love working with him.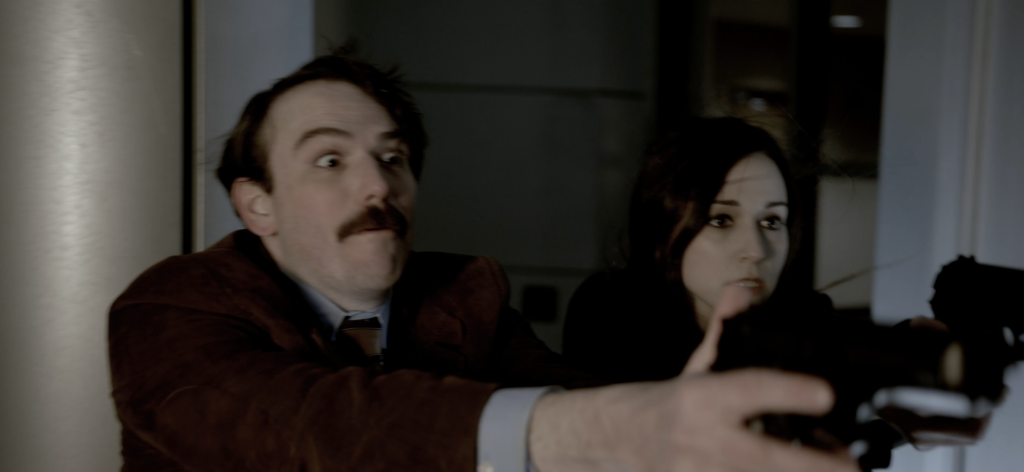 Both Jennifer M. Kay and Danny Donnelly give strong performances. What was it like working with them on set?
It was an absolute pleasure. I've known Danny for years. He's been in almost everything I've ever directed. He's the "Deniro" to my "Scorsese", if you will. He is a chameleon; I swear to God. The guy has a switch he can just turn off and on. He went through a metamorphosis as Harry Frick throughout the film. It was pretty incredible to watch, let alone, direct. Jennnifer M. Kay is a machine. Her work ethic is ridiculous. She did it all as Jessica Alvarez. She had a mighty swag that she brought to this role. I think she did a great job of channeling something from within to bring to Jessica and elevate the character to another level.
Were there any struggles or obstacles that you faced during the production of The Arrangement?
Oh, you know, the usual culprits; bad weather, time, etc. Rain, in particular, really gave us a hard time during a lot of our exterior scenes. Props to my entire cast and crew for overcoming it, though. Oh, and a special shoutout to Jamie Kerezsi for laying on the ground in the cold rain for like an hour so we could get our shots! We love ya, Jamie
Can you tell us more about the casting process and how you were able to get Oscar-nominated actor Eric Roberts – and what the experience was like in working with him.
Well, I love Eric Roberts. I've loved him since The Pope of Greenwich Village and Mystery Train, all the way to films like Inherent Vice and The Dark Knight. I always thought he would be perfect for the role of The Pitchman. We had already cast Jennifer as Jessica, so we brought Eric up to her and how we thought he'd be perfect. Well, luckily, Jennifer had actually worked with Eric on a previous project! She then helped us contact him. We were ecstatic, to say the least. It was definitely an honor to direct him. He was a total professional. He walked right onto set and slayed it. I gave him some minor notes and adjustments, but you don't have to fix what isn't broken. My goal was just to get as much coverage as possible because he was like a machine. It was mesmerizing to watch him work, honestly.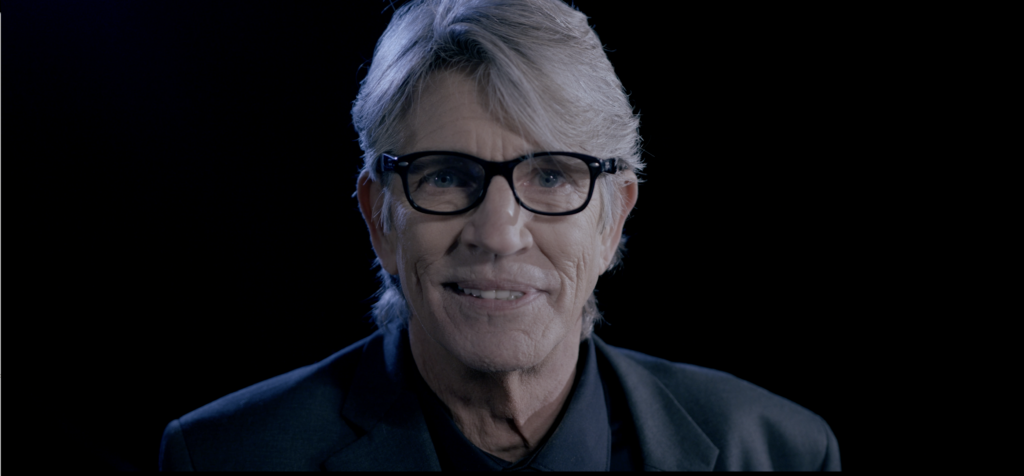 What routes did you take to get funding for the film?
We self-financed the film.
This film has been a long time in the making. How does it feel to see the finished product after so long?
It is incredible, honestly. I remember reading the script at 13, after hearing my father talk about it for so long. It feels like a dream sometimes. We did it. I'm proud of everyone involved, but I am especially proud of my father for his grit and will. He just kept going. Oh, and I'm very happy that Gravitas Ventures took on our film as distributors. It is great to know that they believe in the film. We also were able to get international sales distribution from iuvit Media Sales.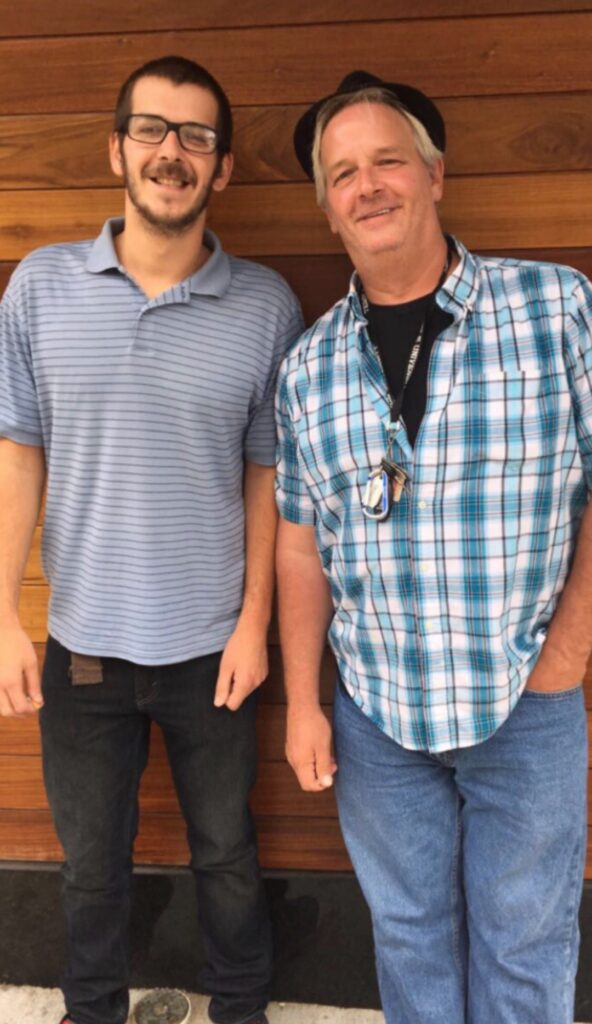 Do you have any future projects in the works?
Yeah. I have a script I'm working on right now. It's a tentatively titled Guerrilla 187. I also have a bunch of shorts I'm working on. Oh, and I've been discussing the idea of directing a pilot for a series. I'm trying to stay busy.
The Arrangement information:
The film will be screened virtually at the Garden State Film Festival at 3:00 PM on Sunday March 28, 2021, tickets are available at GSFF.org.
The Arrangement is available On Demand and on DVD/Blu Ray at Amazon and WarMart.
The Arrangement links:
Instagram – https://instagram.com/thearrangementmovie?igshid=
@thearrangementmovie
Facebook – https://www.facebook.com/thearrangementNobleF/
IMDB – https://m.imdb.com/title/tt5343954/
Twitter – @TheArrangement4