In fiction filmmaking, the "found footage" aesthetic has been renowned for multiple reasons: its ingenuity, its realistic style and technical execution, and its ability to seamlessly capture the raw and authentic moments within the lives of each character it presents. A few acclaimed films have earned their rightful recognition within this beloved subgenre, and now, Bret Lada's The Andy Baker Tape can join them in the running.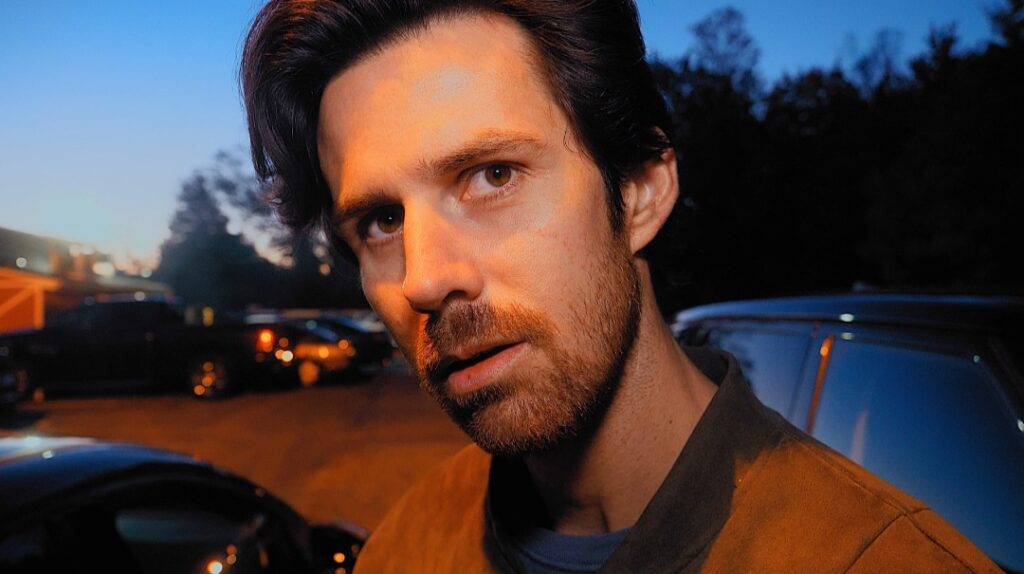 The Andy Baker Tape is a 69-minute feature that reveals the last known footage of food blogger Jeff Blake (Bret Lada) and his half-brother, Andy Baker (Dustin Fontaine).
The film begins on footage of Jeff as he sits down to record a new vlogging video for his channel. After a few moments of checking his lighting, focus, and impressive head of hair, he begins to share some exciting news with his followers: since his father had passed away a year ago, Jeff decided to contact "Ancestry and Me" (a familial DNA tracing site) to track down any living relatives he may have never known about. In the process, he discovered he had a half-brother named Andy Baker, and now Jeff is leaving to embark on a road trip to meet him in person for the first time ever. Over the course of the vlogged journey, Jeff and Andy begin to learn more about each other, their father, and themselves – creating a thrilling masterpiece that is hard to look away from and impossible to forget.
The performances of both Lada and Fontaine were genuinely immaculate. Their characters were incredibly engaging from moment one: the subtle nuances of their respective mood swings (through shifts in eye contact and body language) were convincing and masterfully executed, and their dimensional characters felt familiar and original all at the same time. Each performance was strong enough to stand alone, but together, they were unstoppable.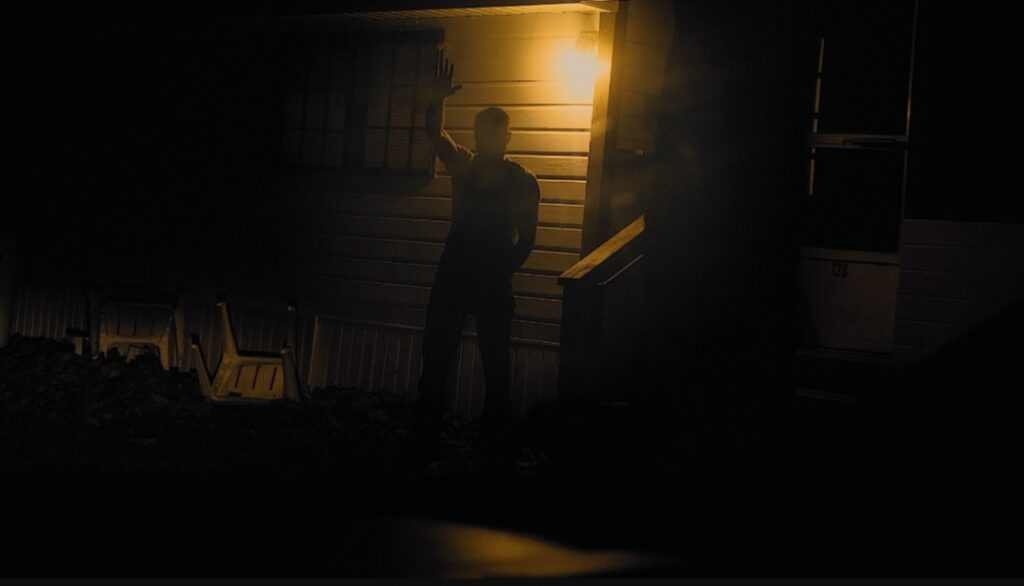 The quality of the film's production is something to applaud as well. The film was directed by Lada, and Lada and Fontaine shared roles as co-writers, co-executive producers, and co-cinematographers. Beyond these two, Caitlin Borek is credited as a producer and cinematographer for the film, and Arthur Giamalidis helped to produce the film while also handling its sound design. Still, Lada and Fontaine were mainly the only two on set, and their ability to switch roles behind the camera while remaining in character is something to admire. The framing of each scene felt intentional and composed, yet it never strayed from the nature of the narrative. It upheld the compelling vlogging aesthetic with a heightened sense of awareness and exquisite deliberation.
Overall, the film explored a range of various landscapes, themes, and emotions, and its calculated execution harbored a sense of sincere creativity and notable passion. Viewers can recognize the artistry in Lada and Fontaine's work, and their chemistry on screen is undoubtedly a reflection of the careful efforts, creative collaboration, and tireless hours they put in together off screen.
The Andy Baker Tape is an impressive film for multiple reasons, and its ability to inspire fellow filmmakers through its style, execution, and success is yet another reason to add to the list.