What does crimped hair, neon lights, and leg warmers all have in common? They are all key components to nailing an 80s action thriller. With a score full of synth sounds, Force to Fear does not hold back on the retro and nostalgic atmosphere of that era.
Set in an empty high school, the film is centered around two questionable crowds who collide at the wrong place at the wrong time. Saying that nothing good ever happens in a high school at night would be an understatement to the pandemonium and gore that unfolds throughout the film.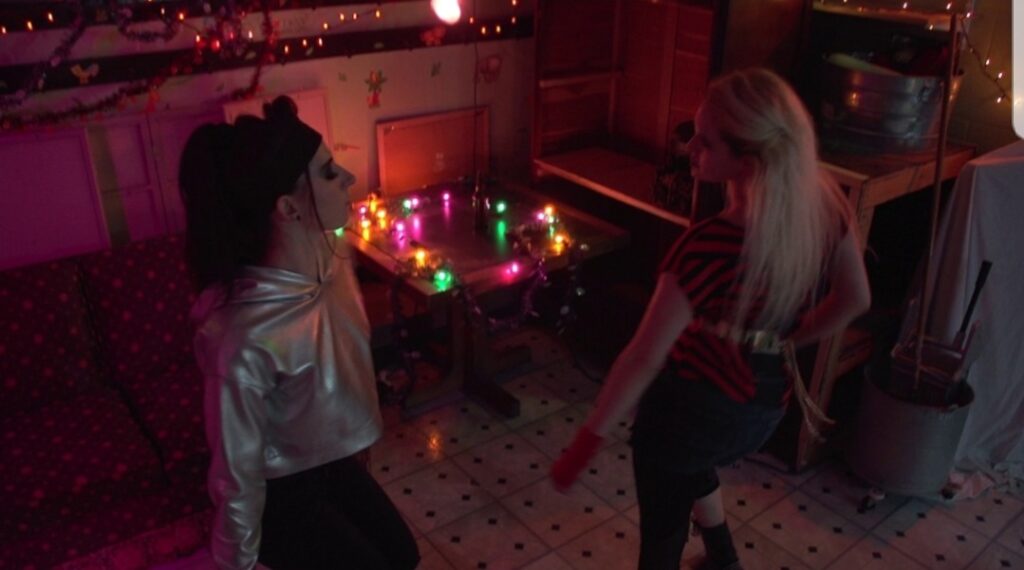 Writers and directors Chad Bruns and Zane Hershberger have created a film that is cheesy in all the right ways while still maintaining the mystery and suspense needed to keep the audience at the edge of their seats.
With slow motion punches, predictable jokes, and impressively choreographed action sequences, there is never a dull moment. Hershberger's incredible cinematography adds to the film's bold and striking Mise-en-scène. Every shot is painted with the alluring glow of neon lights, creating a violently euphoric tone. With a consistent purple and blue tint, Hershberger sticks to this stylistic look until the conclusion, artfully signaling the end of the nightmare.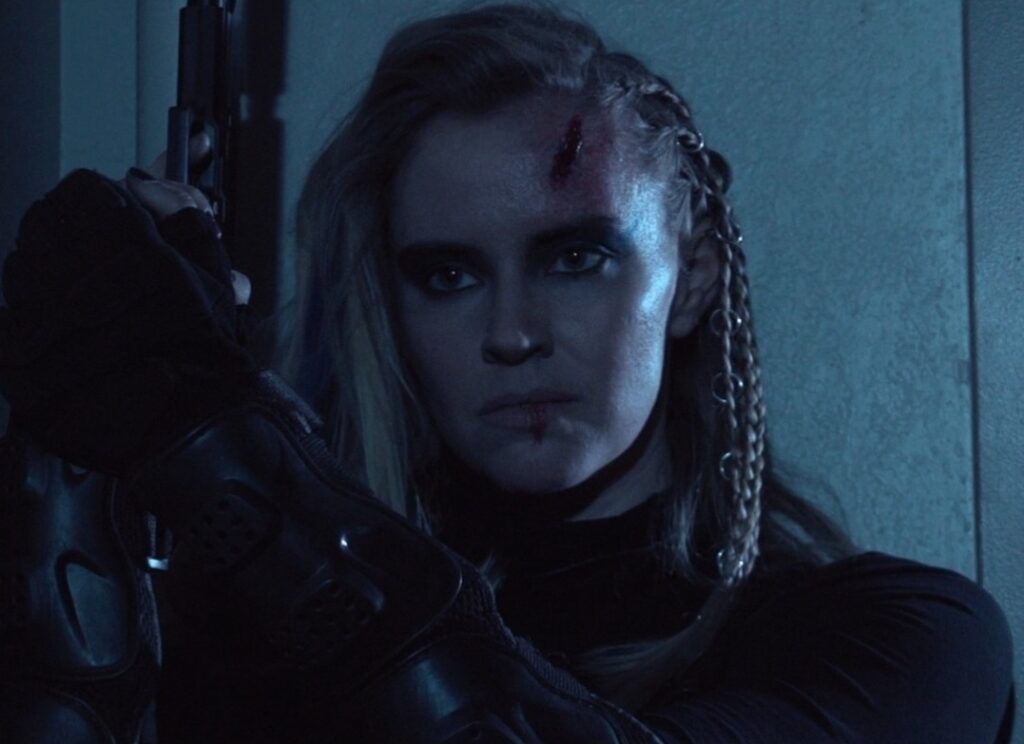 The over the top retro score (Matt Cannon and Rocky Gray) and theatrical cuts/montages give the film a video game-like quality that adds to the lively and vivid atmosphere of the 80s. This is further enhanced by the lead characters' clothing choices that scream "superhero on a budget".
All in all, Force to Fear is a high energy film whose unsubtle nods to the 80s and unexpected plot twists will not disappoint. The film combines all the elements of what makes an action thriller good and leaves viewers wishing they could unsee the horrors while hoping for a sequel to address their unanswered questions.