Director Luke Benward delivers a strong emotional impact with his directorial debut in this shocking tale of a seemingly innocent day that takes a dark turn.
The film starts off on a normal morning where Chris (August Maturo) is getting ready to meet his friend Roland (Cameron Crovetti) in the barren desert to horse around, as boys often do. When Chris reveals a concealed weapon, the mood shifts from carousing, to dangerous, in a heartbeat.
Benward deftly orchestrates these emotional shifts with aplomb, keeping the audience on the edge of their seats as the boys continue to play in the face of ever present danger. Young actors Maturo (Girl Meets World) and Crovetti (Big Little Lies) carry the bulk of the film's story and emotional arc, and they handle it superbly. As young boys are wont to do, the two tease one another, play pretend, and explore the abandoned houses in the desert without a care in the world. It's only when the situation turns dire where it is evident that they are indeed young – and inexperienced.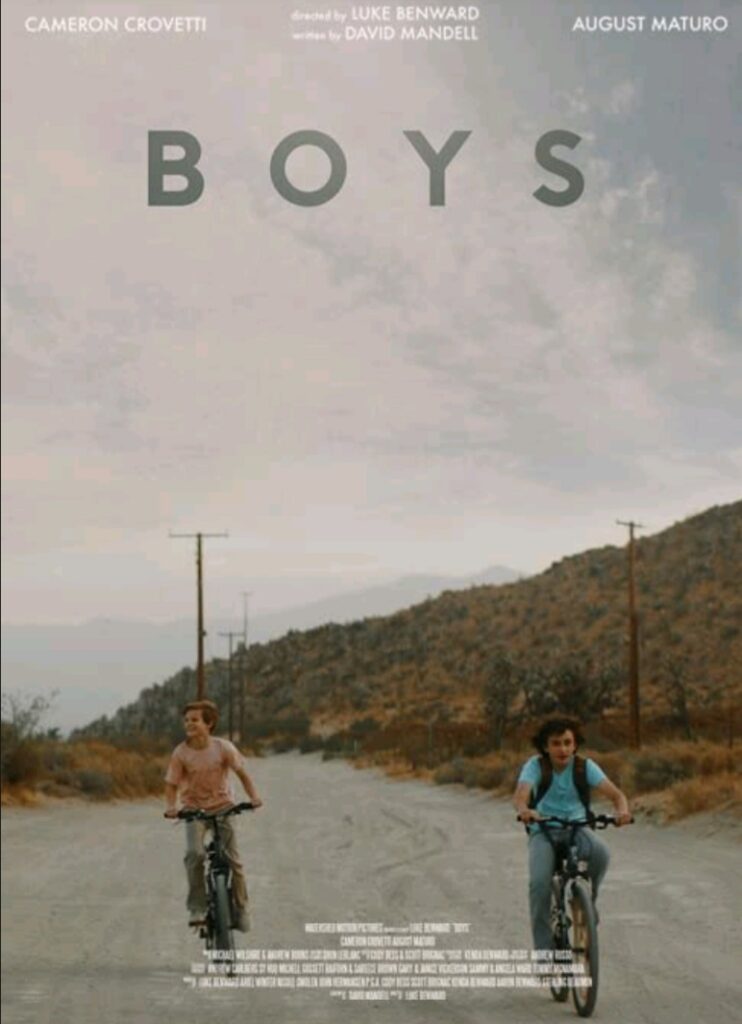 The actors play this high stakes drama brilliantly, infusing the film with heartbreaking accuracy. Actors Jules Wilcox (Dirty John) and Bart Johnson (Little Women) play the two boy's parents, and it is in their brief time on screen that adds to the frustration of an unfortunate circumstance. Wilcox and Johnson play two different sets of parents, one that is in a deteriorating relationship and is lost, and one that will do anything to protect their son. Writer David Mandell's script is natural and pointed, highlighting this parent-child dynamic which is essential to the film's overall theme of lost innocence and carelessness.
Boys is a shocking and emotional film that deals with a subject that is very real and traumatic, and forces parents and children alike to evaluate their choices when it comes to dealing with another person's life.