Skeletons explores the ramifications of a life-altering mistake between two ex-lovers.
The film begins on a rainy night when a knock at the door admits a man, newly back in town, to gain some closure from his former boyfriend. The two rehash old trauma and must find a way to forgive one another if they are to move on with their lives.
Writer/Director Adam DeCarlo aims high in his minimalistic approach to a hefty subject – yet the drama doesn't seem to have the impact he was hoping to achieve. Cinematographer Benjamin J Murray's simple, yet effective, visuals support the dark and moody style of the film, as does the sparse and beautiful piano melodies from Composer Benjamin Sturley. The dialogue, however, seems to be a bit uneven and a little forced. The story between the two lovers is slowly uncovered and builds nicely, yet the emotional arc of the story fails to have a strong impact.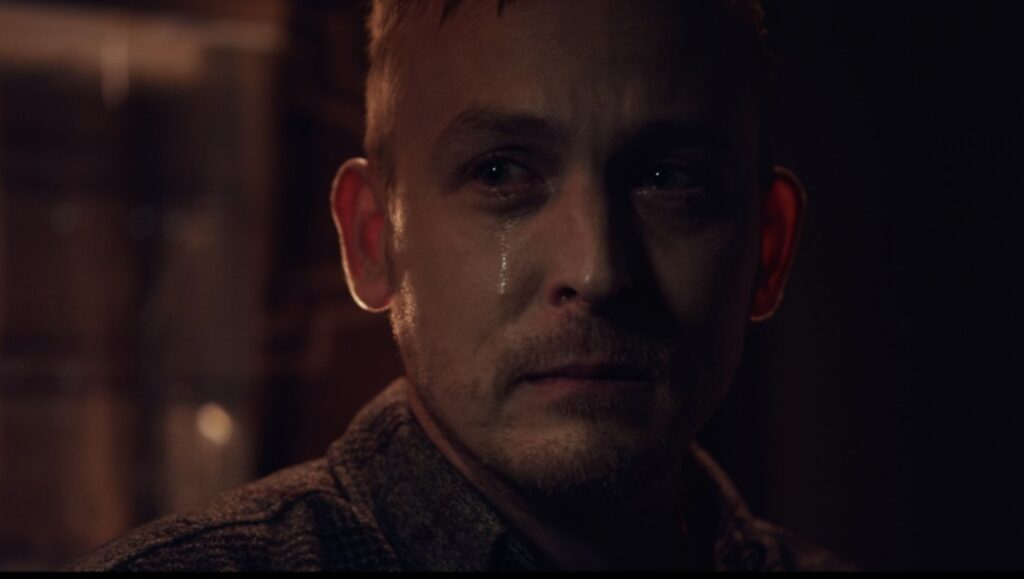 The two actors, Tommy Beardmore and Robin Lord Taylor, play these moments in the film simply and subtly, but the multi-layered nuance required in dealing with years of relationship baggage feels lacking. They do a fine job with the bumpy dialogue yet the tension between the two lovers doesn't deliver a strong dramatic punch.
The last visual at the end must be mentioned as it felt a little put-on and unnecessary with no real connection to what the two characters were going through. There was very little information gleaned from the ending, and ultimately little to no pay off.
A round of applause, however, should be given to DeCarlo for taking a big risk and telling a deeply personal tale rooted in LGBTQ+ culture.