Take2IndieReview sits down with Award Winning Director Kseni Avonavi.
What inspired Jack and Anna?
The story itself. I came across the record from the trial on the internet and it blew my mind. There was a strong emotional connection to the story because of my own experience back in Russia. I felt that many people could also relate to the story's underling themes. It was so powerful that I immediately wanted to bring this story to the screen.
Was the content based on any kind of assignment, something you were exploring in your studies or was it something you experienced in your own life?
The main reason for making Jack and Anna was to receive my master's degree in cinema directing. However, from the beginning, it was always much more than that. It was important for me to speak up through this film. For many years, I had to confront the system in my home country that does not tolerate people with a different mindset. People judged me for my ideas and that made me feel trapped. Jack and Anna is a story about fighting against societal norms that reject people for who they are. I was also looking for a story that carried a positive social message. I always look at a movie from the perspective of if we can learn something from it. Moreover, I am a big fan of period pieces. Two of my previous works were period pieces as well.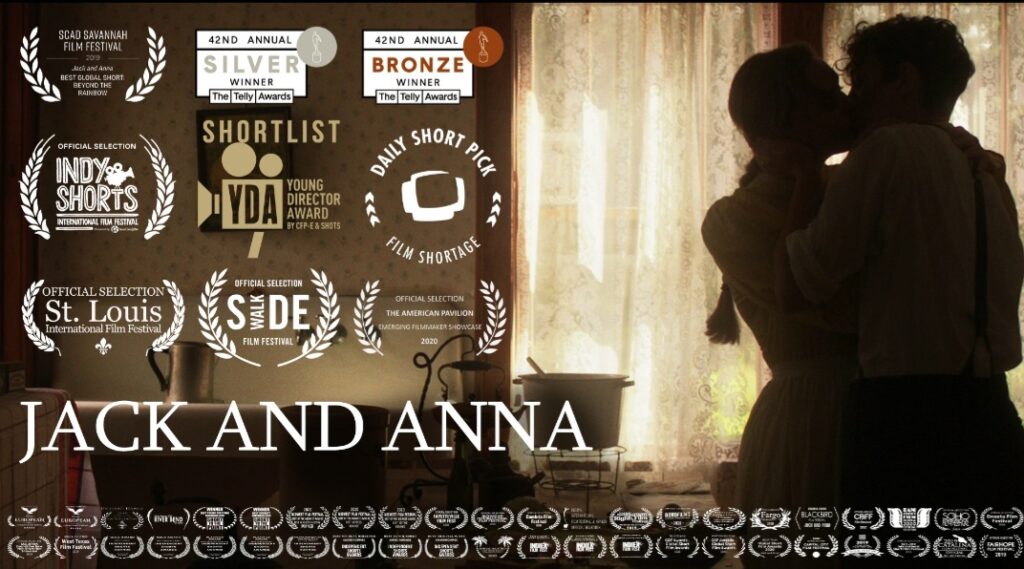 Jack and Anna is a poignant film, so quiet throughout and yet it speaks volumes. Was it intentional to keep the dialogue to a minimum and the film so still, so the love between the women was the most powerful thing to resonate?
As a film director, I am always trying to be as visual as possible in my works. It was intentional to keep the dialogue to a minimum for this reason. I really wanted to show the characters' life through the quiet moments.
One of your earlier positions was as a script supervisor. Does that make you more efficient with dialogue?
The script supervisor's role is mostly to oversee the continuity as well as to keep a record of the production process. It was definitely a great experience and helped give me a better understanding of film production. However, it is not a creative position, and it doesn't reflect on your abilities as a screenwriter.
How much room do you leave for improv and discovery on your own sets?
I love when everything is planned and prepared. It gives you and your crew more flexibility during the production for making creative changes. I am open to any suggestions. It happens very often that the best scenes are born through improvisation. Filmmaking is all about teamwork, and I love to hear from my crew and my cast.
Were the whispered words in the courtroom scripted or driven from the moment?
Kate and I had rehearsals before filming, but it was her initial idea to whisper. It fit the moment perfectly and she is a great artist who knew exactly what was right for the scene. Working with her and Brookelyn and the other talent was a pure joy because of the level of professionalism they had.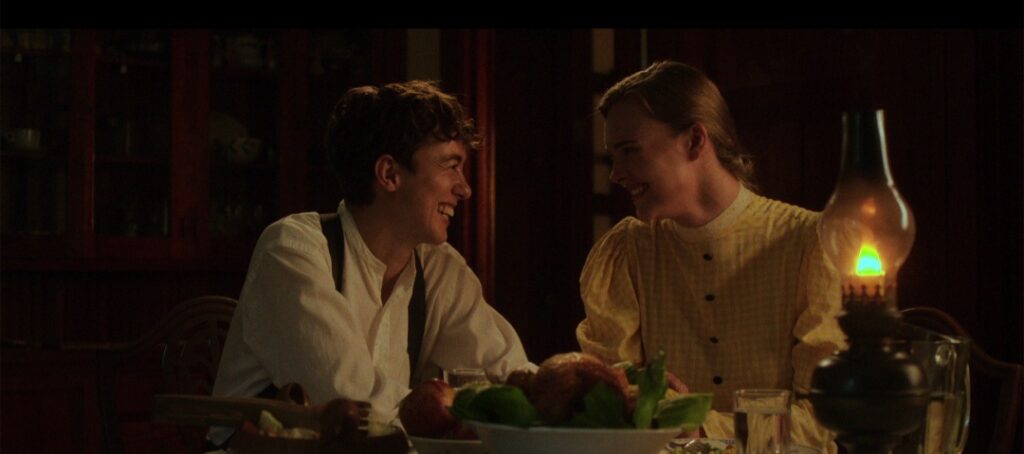 There was so much inspiration from other movies and TV-series. The silhouette shot was inspired by a scene from Peaky Blinders. I am a big fan of this series. There were a few other films that were huge sources of inspiration if we talk about the color and lighting – The Piano, The Shawshank Redemption, The Assassination of Jesse James by the Coward Robert Ford and others. I was looking for the visual separation of their life before and after the incident when Helen was recognized. That's why the flashback has warm and bright colors vs cold and gloomy tone of the courtroom scene. The ending was colored almost as sepia to show the emotional emptiness of the main character. Life is not bright anymore.
Kate Smith is phenomenal in this piece. Please share with us how you found her and what went into casting?
For the casting of Jack and Anna, we worked with Chicago area talent agencies. My team and I spent a few months trying to find our cast. I came across Kate's headshot on her talent agency website. I immediately thought of her in the role. A couple months later when she came for the auditions, it was even more obvious. Then we saw Brookelyn, and we called her and Kate for a chemistry audition. It turned out that they actually knew each other already. They were both perfect. I couldn't believe that the characters that were only on paper back at that time were literally coming to life. It was magic.
As the film is so much more than a script to perform, did the casting process involve more than an audition?
It was a standard casting process I would say. The talent would come and read a specific scene. I would give different directions. I also like to give actors freedom in the audition process to play the scene and character the way they see it. It's a great opportunity to see if they see the characters the way I do. My casting director, Ayesha Abouelazm, was super helpful and her professional opinion was crucial for making decisions about the cast.
What is most important to you that people take away from the film?
My hope is that it brings more awareness to the fact that the LGBTQIA community has been facing decades of oppression and rejection by society. They are still facing it in many countries, unfortunately. We should all ask: has the world's views towards the LGBTQIA community changed all that much since 1913? I would like to see people being friendlier to each other, or at least, understanding that if someone is different from you, it doesn't mean that something is wrong with this person. We should finally accept each other instead of judging.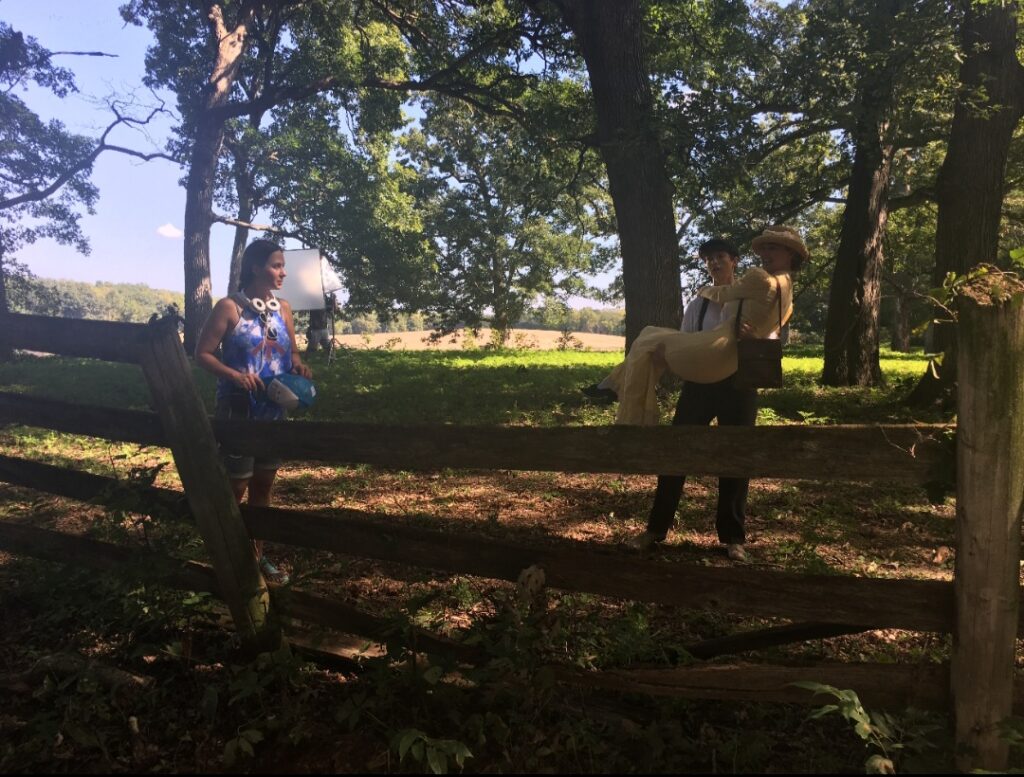 You can only imagine that this film provokes a lot of conversation. What has the response been and have there been any reactions that have surprised or enraged you?
As any director, I was hoping that people would like Jack and Anna, but I didn't expect that we would get into so many festivals and that we would get so many followers on social media. We had over 40 festival selections. We won several awards, and we received multiple critic reviews. All of them are very positive.
Your crew comes from diverse communities and 80% of the crew behind Jack and Anna were women. Is that something that you focus on when assembling your crew and is that consistent on all your projects?
To me, the main factor when I decide about hiring someone is their professionalism and if I feel comfortable working with them. It's true that the Jack and Anna team was so diverse. It happened naturally. Most people were Columbia College students and alumni. We also collaborated with a VFX team from the San Francisco Institute of Art. Both schools have artists from all around the globe. It is great to see how the industry is expanding and opening opportunities for people from underrepresented communities. I hope to see it more because the more diverse the industry is, the more unique stories we will see.
Have you found it challenging to be a woman in a position of power in this industry? If so, can you share how?
The statistics show how sad the situation with women in lead positions such as directors or cinematographers has been throughout the years. It's getting better now, however, this issue can't be solved in just a few years because there are still too many people in this industry who don't want to admit that women not only can do this as well as men, but even better. I have been feeling that I need to prove my abilities and skills as a female director. It's frustrating to see when you don't get an opportunity just because of your sex. So, for me I would say it's been a constant battle and it's not over yet. My hope is that we will see more change in the culture of our industry, and that more female artists will get a change to get hired in the lead positions.
You worked with Kate again on One Woman Hamlet. Can you tell our viewers a bit about the show and how it came to be?
One Woman Hamlet existed as a solo stage play created by Kate Smith. I knew about the show because I knew Kate and as a big fan of her talent, I was keeping my eyes on her other works. The show looks at Shakespeare's Hamlet in a new way that has not been done before and explores the stigma surrounding mental health. It conveys this through the use of loop stations, puppets, projections, and music. The show has so much humor in it despite Shakespeare's tragedy that serves as a base and the subject of mental health. It's a very brave, bold, and positive show.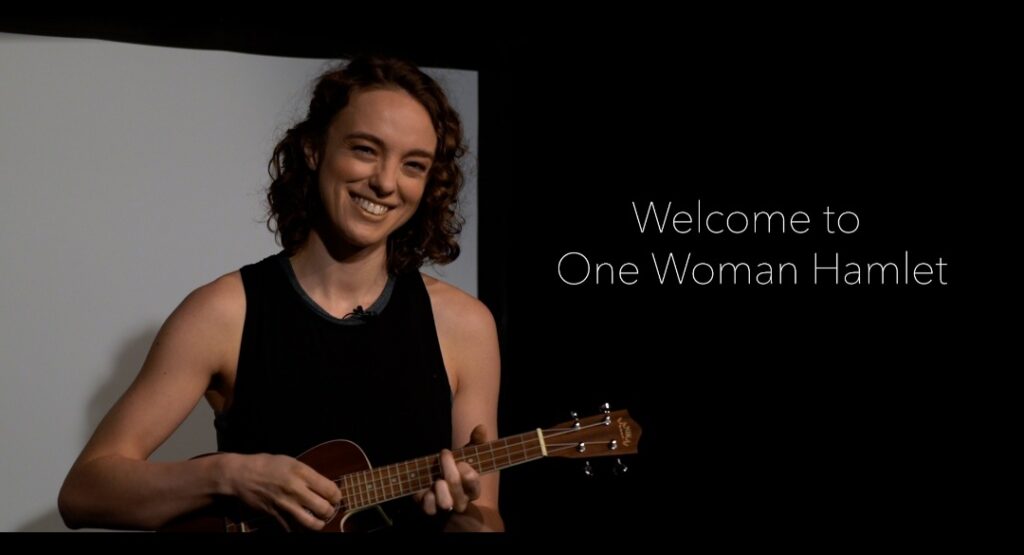 Did you collaborate with her from the beginning or come on once it was adapted into a film?
We met in 2020 when Covid hit, and all theaters and activities were closed. We got this idea to try to make a screen version of this play. It was a collective brainstorming between Kate, me and my friend and colleague, Ayesha Abouelazm. That's how it started. Later, our director of photography and editor, Brian Naughton, joined our team. It was an incredible journey for all of us and it's so great to see now that One Woman Hamlet has found success at film festivals. We just got selected at the 2021 NYC Indie Theatre Film Festival and we all are so humbled because of this opportunity to share our project with the broader audience.
Has being a part of One Woman Hamlet expanded or changed your own perception and understanding of mental health and mental health awareness?
I learned a lot about mental health thanks to One Woman Hamlet. I am very grateful to Kate who believed in our team and allowed us to create the screen version. She was so passionate about it and her message about stigma was so powerful to me that I caught myself a few times during the editing just projecting it to my own fears and anxiety. She literally speaks to you while you're watching One Woman Hamlet, and this is fascinating. It helps you to find some answers and heal wounds.
You have two new scripts that you are working on. The Blouse, which you are writing alone and another Seam Line, which you are writing with Savannah Oakes, your co-writer on Jack and Anna. Can you share a bit about these stories and how your writing process differs as a solo writer than when you are collaborating?
Both projects are very personal stories of mine. The Blouse was inspired by one night from my childhood. Seam Line is based on an event that happened a few years ago but it's more fictional than The Blouse. Plus, we are playing with the genre and molding it into more of a horror film. Writing with a co-writer is a different process than writing solo. You have the perspective of two people. It's almost like two streams flowing into a one big river. I love working with Savannah because she is such a high-level professional. We brainstorm our ideas constantly while working on a screenplay.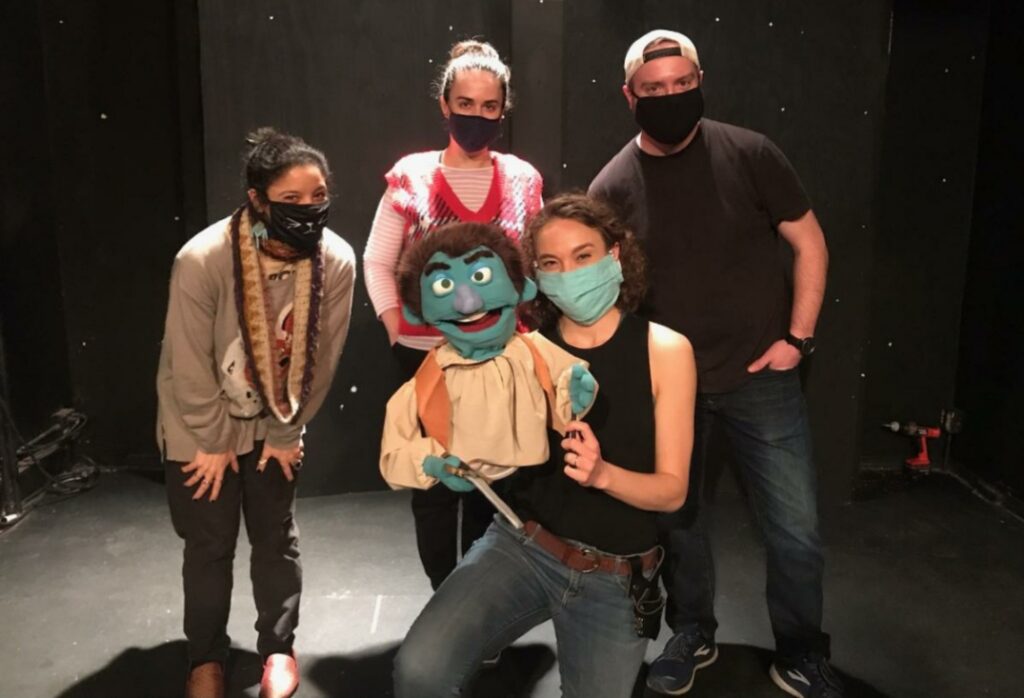 What are the strengths that you and Savannah each bring into your collaborations?
As female-identifying persons, we both have struggled with situations of oppression in our own way and had to persevere through them. So, it definitely reflects on the stories that we want to develop. However, we are from very different backgrounds, and that brings different perspectives to our scripts. We can discuss our ideas for hours. We like to experiment with our characters and see where they will lead us. Savannah is a very talented and passionate writer, and I am blessed to have her as my collaborator.
What is next for you?
One Woman Hamlet has just started its festival circuit. I am excited about that, and this project is a big part of my life now. The Blouse and Seam Line screenplays are other major projects for me now. I am open to any new projects coming my way.