From the start, Emmy Award winning director Blake Vaz does an exceptional job putting his audience in the mood for a brief horror ride with his award winning short film L.U.N.A. The film opens with quick cuts of demonic wooden statues, animal skulls, and rich red and brown shades which envelops an old house. Eerie lighting within the opening credits sets the tone and creates the atmosphere for the film. The driving music, from Vaz and Julio Cervantes, warns the audience to 'fasten their seatbelts, they're in for a ride'. It all feels very much like a late 1980's horror movie (a la Stranger Things) which is juxtaposed from the modern L.U.N.A. device. Vaz has 'Alexa' become the center of this stylistic thriller.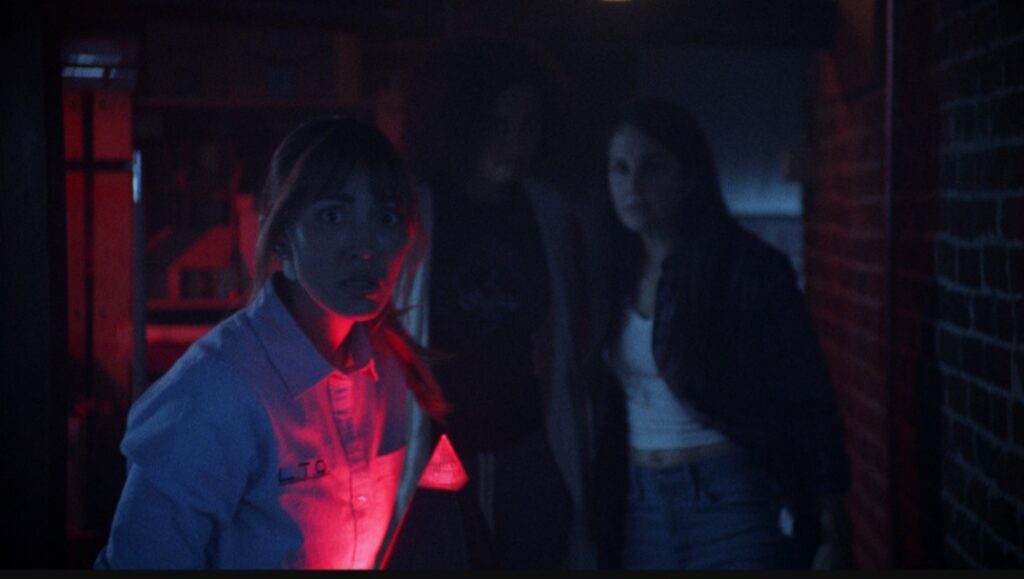 Lilian (Fernanda Romero) arrives at an old, imposing house late at night to fix a broken L.U.N.A. device. Hesitant to enter the house that looms over her, it is her last stop of the night. Jamie (Lauren Bair) lets her in and leads Lilian through the house. They talk about the strange gargoyle-like wooden sculptures lying around, which help set the scene for the scares to come. Lilian is introduced to Jamie's wife Sarah (Lauren DeShane) who explains that she has inherited the house from her family and they are just moving in. Both Bair and DeShane add a much needed grounding element to the piece.
Sarah and Jamie explain to Lilian that their device randomly turns on in the middle of the night. The device speaks Spanish, which both of them do not understand. Luckily, Lilian is fluent and helps them uncover the mystery behind the voice in the box. This is where the film picks up pace and adds the thrill that Vaz has been setting up for his audience. The three women work together to solve the mystery, with Lilian's help translating, and uncover the dark secret of the old house. The three actresses do a great job of playing into the melodrama of it all, replete with a heightened horror style and exaggerated emotions.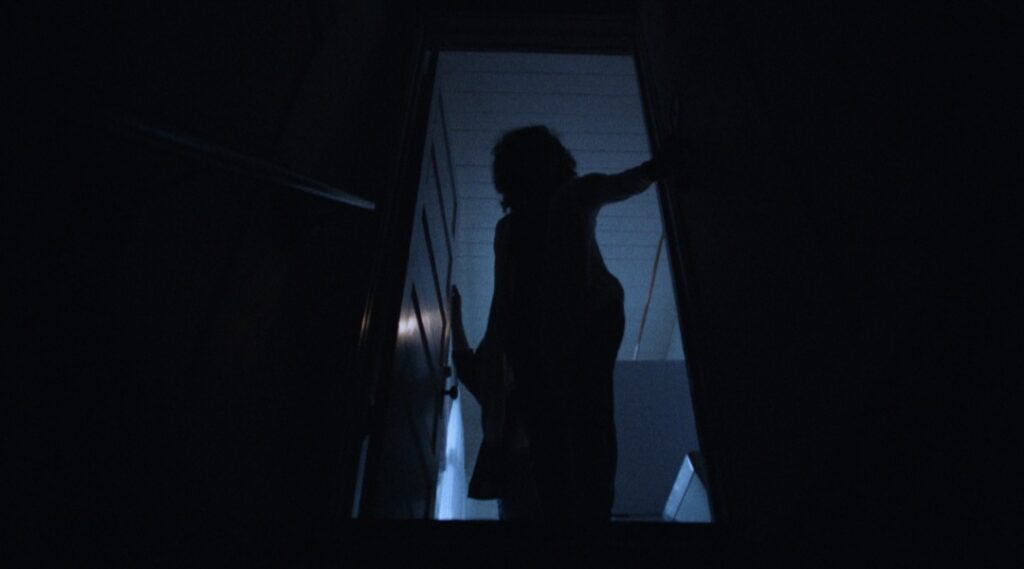 Without spoiling the secret of the house, the film climaxes at the right moment as the audience is treated to a horrifying visual (and really cool VFX) and then it cuts to black. The film is over – too soon, in fact.
L.U.N.A. felt like a teaser to a much longer film. Vaz created a film that is stylish and fun, with lots of set up, but the pay-off seemed to come up a bit short. It felt like a brief ride at an amusement park where the screams and thrills needed to continue, at least for a few minutes more.