Writer, director Luis Gerard leads the creation of a superbly executed short film with The Wake. It's dusk and 15-year-old Walter Carpenter (Isaac Kragten) rushes on his bicycle, frantic, through winding wooded roads. This is immediately contrasted by the stillness of his father's workspace. His father, Gary Carpenter (Robert Fulton), carefully prepares the body of an old woman for her funeral services. Walter is trepidatious about interrupting – due especially to the fact that the woman was a teacher he knew. Walter's father is impressively crass about this sentiment, and in general. After a brief negotiation, Walter is granted permission to bring his younger brother Martin (Zander Colbeck-Bhola) with him to sell "chocolates" for a school fundraiser. Martin happens to be deaf, and it would seem that exploiting his deaf little brother to sell more candy is an angle that Walter accurately expected his father would understand, yet the truth is much worse.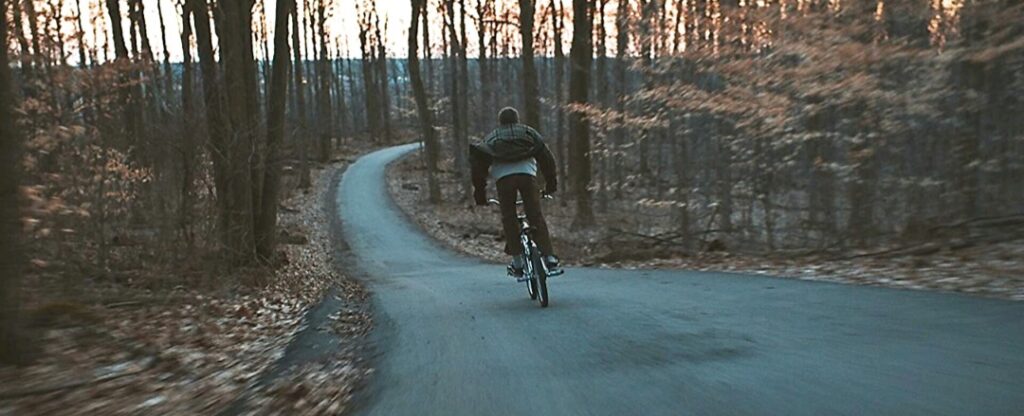 Walter has sprung Martin free from helping out at the family funeral home to, instead, help him break into and rob the recently deceased teacher's home. The young boys loot the place for small, sellable items during the funeral services and stumble across a particular item of interest: a gun – a small shiny revolver with an ivory colored handle. Walter knows where there is a gun there's bullets and he makes sure to find them before they run off. Perched on a small bridge, the boys take inventory of their spoils. Walter picks a small decorative statue from his bag, surely one of Martin's less-than-useful findings, and drops it below their feet. The moment it hits the river below is timed perfectly with the sound of a gunshot – it is from the next scene where the boys have some target practice. This is a perfectly jarring transition, letting out the film's first brief release of persistent tension through tasteful surprise.
Throughout the film Martin balances admiration for his brother and hesitation for his actions. It's a charming, relatable, and subtle performance by the young Colbeck-Bhola which rises to the occasion of carrying a key role in such a high quality film. Their brotherly chemistry feels genuine and, similar to Colbeck-Bhola, Kragten does not have a false moment as Walter.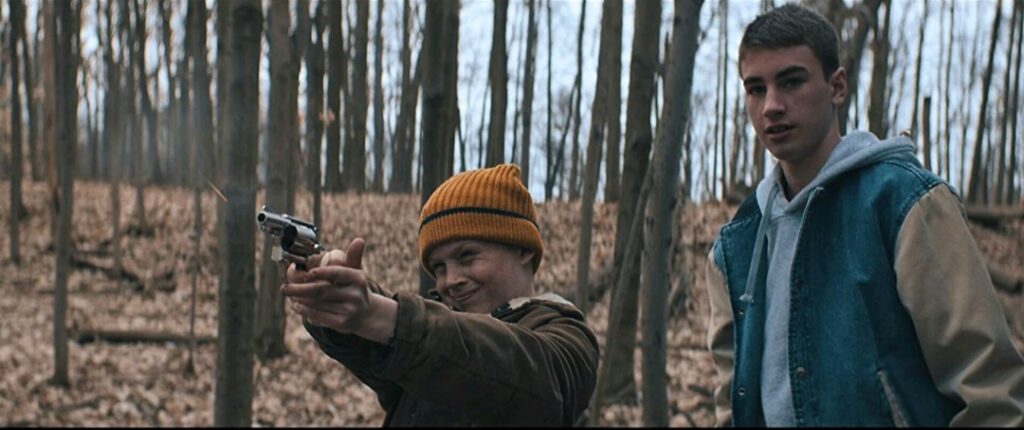 A chief achievement in this film is tone: Gerard harmonizes every facet of the production into a powerfully cohesive work with his direction; the characters are serious; Jay Wadley's music is atmospheric and haunting; and the cinematography of Christopher Mably is breathtaking. At the next break-in, Martin can be seen quietly dropping a small object as Walter heads upstairs in the foreground; it is an elegant shot and an important composition–great use of the frame. Starting as early as the introduction of Walter's father, every detailed insert shot in the film is handled with extreme care and helps create a visceral experience from a relatively quiet or subdued film: Fincher-esque. The Wake is exceptionally cinematic in these ways and specifically in its editing, by the keen eye of Adam Schwartz.
The film consistently cultivates tension and draws the audience in, closer and closer, more and more tense, until finally revealing the unexpected consequences of the brothers' actions. Considering the caliber of work laid out until this point, it is a true feat that the finale conquers the challenge of offering a satisfying conclusion for the viewer while taking a drastic dive into the theme of death that surrounds this family.