James Abrams' A Tiger In The Subway promises a fresh and completely different tale of terror right from its first finely crafted frame – flipping its narrative upside down and inside out in this masterful thriller. Think of Velvet Buzzsaw from Netflix, but grimier and without the corny ghostly paintings that attempt to substitute for true horror.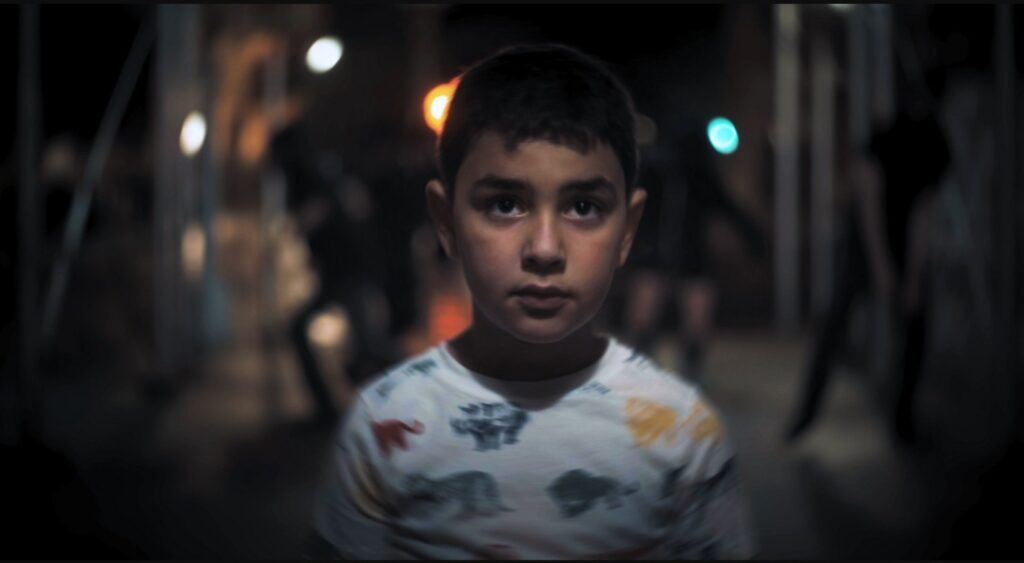 Al Nazemian stars as Sid Wilbur, a reclusive, agoraphobic painter who reflects on the very nature of the film's title: a white lie from his childhood, warning him about the dangers that come out at night. Donning a high visibility safety vest, Sid traverses the city with great trepidation, while simultaneously spending his time painting wild creatures akin to those he was told to stay away from. Nazemian turns in an arresting performance as Sid, doing so without any on-screen dialogue. He instead conveys the emotions of a troubled man through his body language and haunting narration. On the other hand, Sid's artworks (which were painted by artist Eddie Diaz) seem to take on a life of their own, driving the story forward in unexpectedly meaningful ways.
In fact, the film itself is just as meticulously created as Sid's paintings. Sam David Zhang's claustrophobic camerawork and use of bokeh-drenched backgrounds give the film a real, grounded vibe, with danger seemingly lurking in every shot. Further adding to the general unease is Garrett Reynolds' superb score which gradually ramps up the tension. The visual effects by Hannah Hackett are sparingly used but pack a punch, especially during one standout sequence early on. It's a slow burn, steadily building to a climax that finds its footing by allowing the viewer to piece together the fragmented mind of a disturbed individual. Yet despite the finality, its concept proves intriguing enough to follow up as a possible feature film somewhere down the line.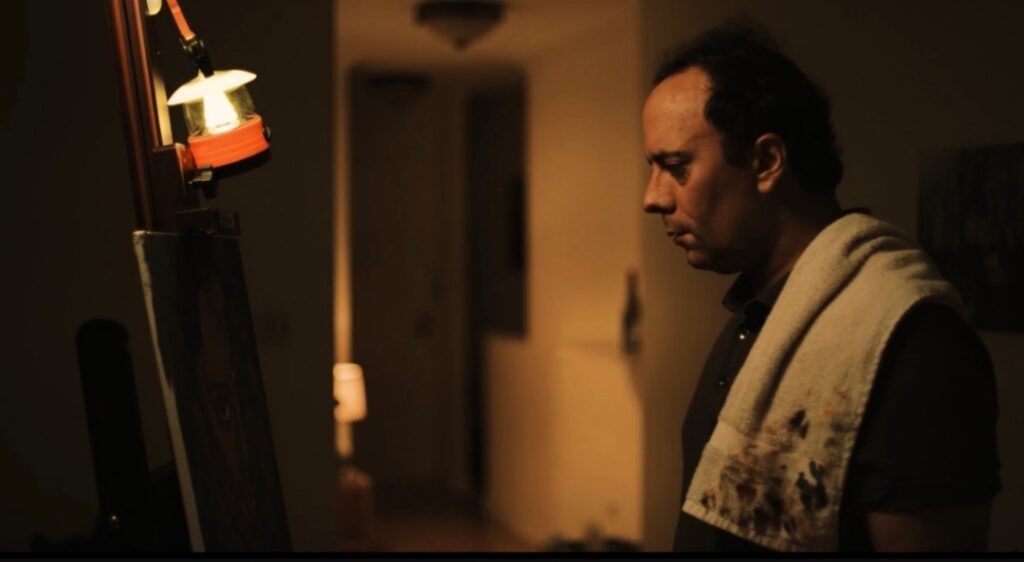 An urban thriller with sinister undertones, A Tiger In The Subway brilliantly explores its premise to its fullest potential. Al Nazemian's unnerving performance proves a perfect match for writer and director James Abrams' keen sensibilities for thought-provoking storytelling.