The Duchess of Cancun starts out like any other romantic drama. The film introduces the all-too-familiar archetype of a cynical boy who sees the glass half empty and the cheerful girl who seems to be the only one who's able to put a smile on his face. This overdone story setup is quickly left behind as the film takes a less predictable and darker turn, revealing the inner demons of a modern love story.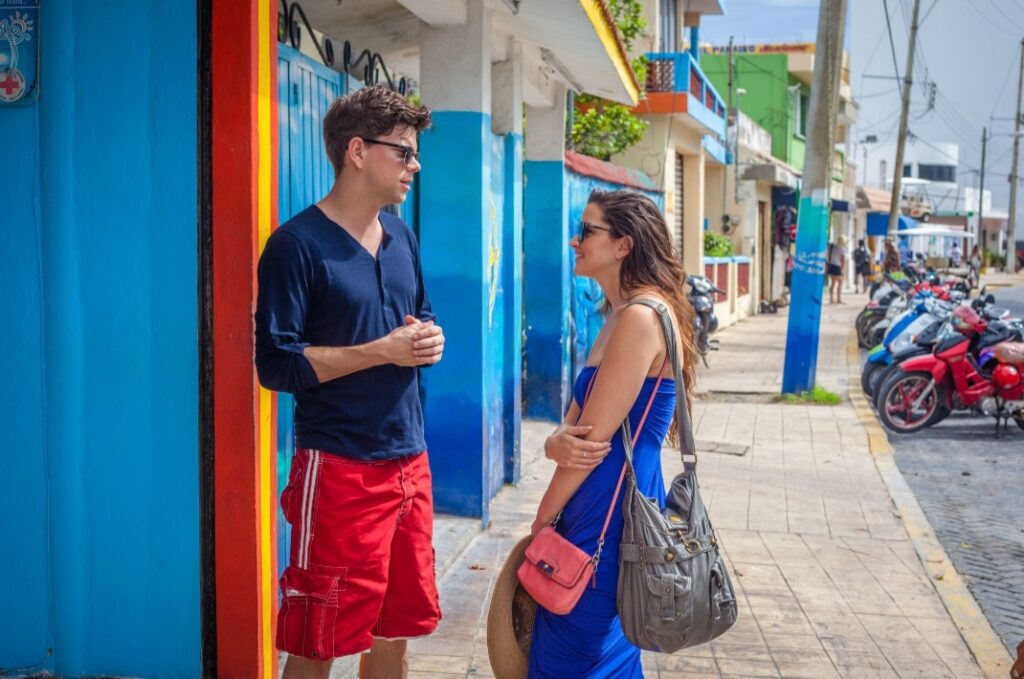 Chris (played by Andrew Chapman) and Brooklyn (played by Megan Hughes-Jones) are ex-high school sweethearts. After rekindling their friendship many years later, Brooklyn invites Chris on a seemingly harmless trip to Cancun. While in paradise, Chris soon realizes that Brooklyn is no longer the same girl he knew in high school. After a trip filled with secrets and sketchy club encounters, Chris recognizes that he's been blinded by love and decides to pursue a new relationship while mending an old one.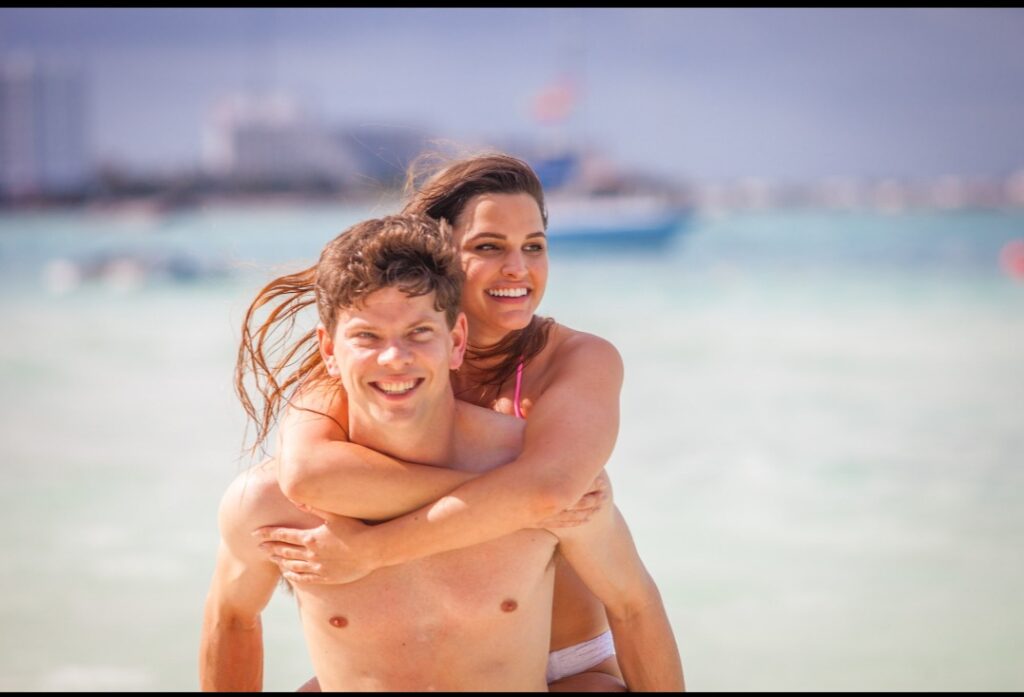 With saturated coloring that brings out the tropical and vibrant energy of Cancun, this film's cinematography can convince anyone to book a resort stay by the Caribbean Sea. With the brightest hues of blue and green, the visuals breathe life into a story that lacks it.
With a confusing mix of romance, drama, comedy, and mystery, The Duchess of Cancun mirrors the overdramatized and anti-climactic atmosphere of a Hallmark movie. The misleadingly strong opening of the film gives the audience a false sense of intrigue when Chris wakes up in the resort and can't find Brooklyn. While jumping around the timeline of Chris and Brooklyn's relationship, the audience has to piece together the mystery at the same time as Chris. The excitement of the mystery soon after dissipates, when it is revealed that the secrets hold little substance.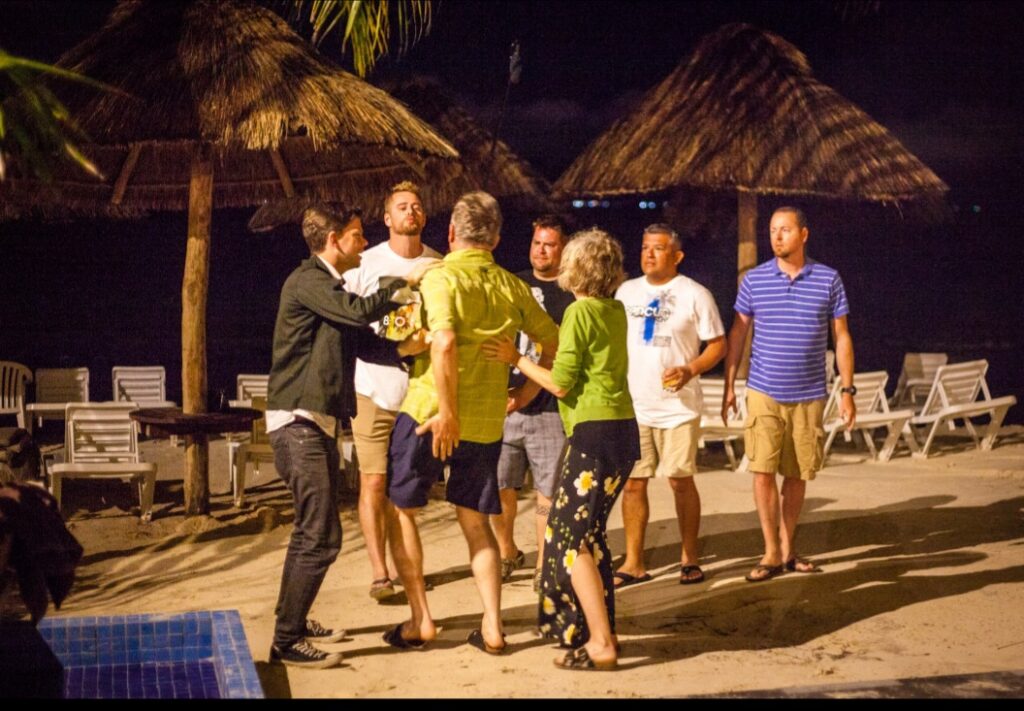 Poor storyline aside, The Duchess of Cancun has its charms, one of which is the acting. There is an undeniable chemistry between the lead actors, Andrew Chapman and Megan Hughes-Jones, that creates a natural and organic feel to their performances. There was rarely a line or joke that felt forced. Their acting skills truly carried the story through all of its lackluster moments. Apart from the leads, other actors such as Sherlyn, who plays a woman named Ava, and Stephanie Tolev, who plays Chris' sister, deliver some of the film's most iconic lines that still have me laughing.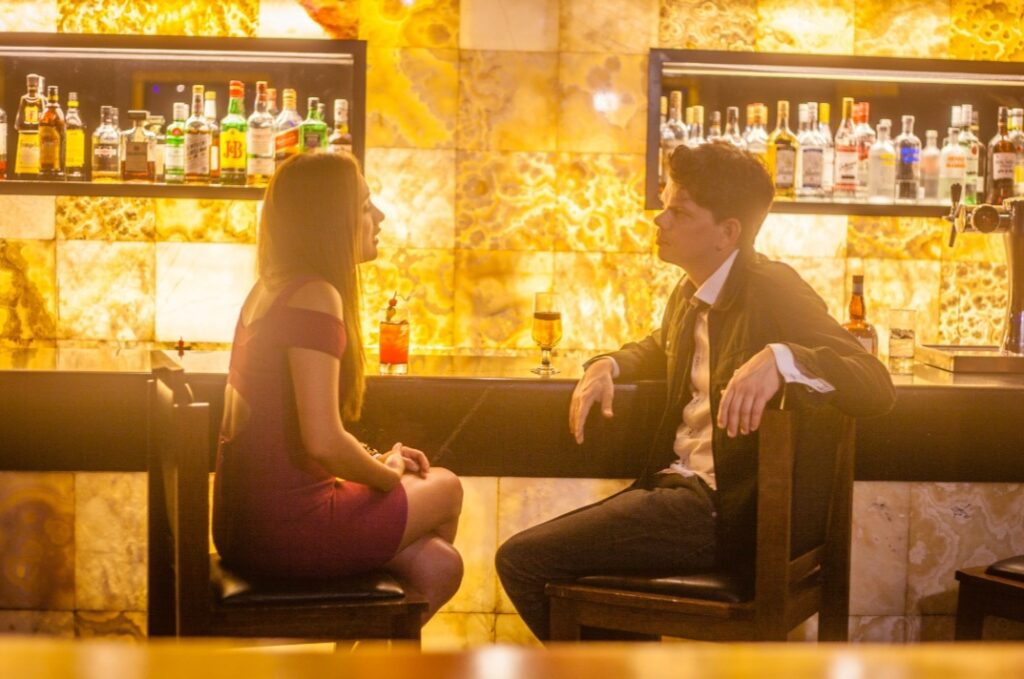 As Hallmark has proven, there is a niche audience for the soap opera-like campiness seen in melodramas like The Duchess of Cancun. Although far from being a cinematic masterpiece, the film has its appeal and is an entertaining watch that will have you dreaming of clear blue waters and palm trees.