From the powerful opening frame sliding open into the reveal of a grief-stricken woman in a graveyard of black and white, to the deeply dramatic music scoring each move, Moment of Truth is a throwback to classic film noir. A story of a woman trying to avenge her sister's death. In this woman's quest for answers, we encounter several mysterious men.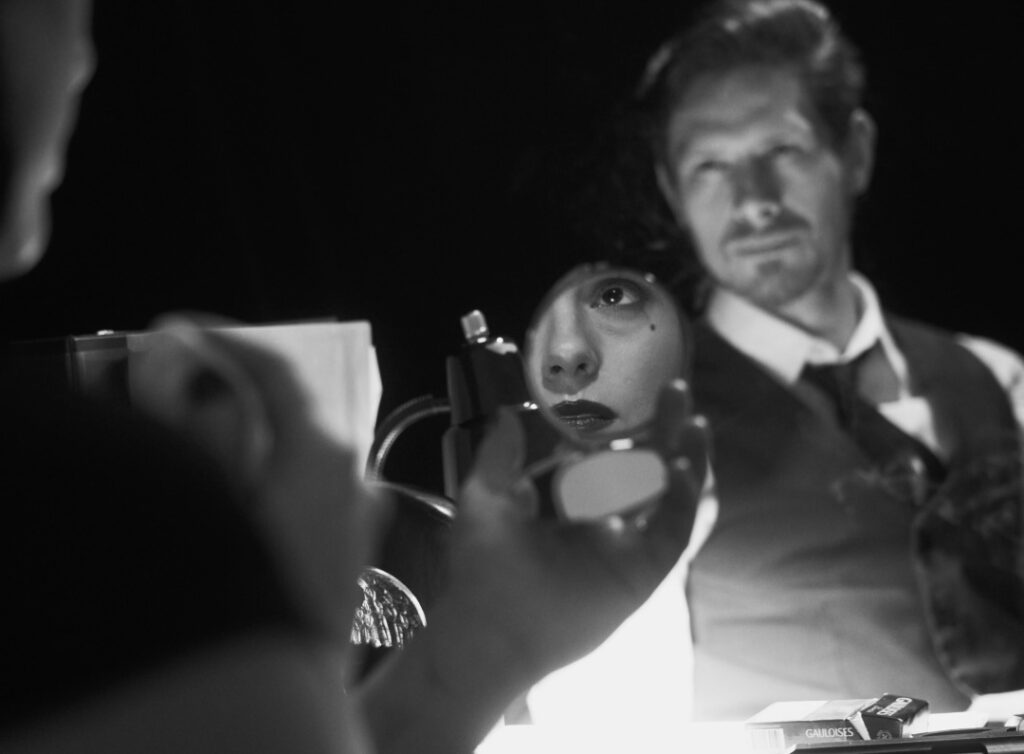 There's a cult leader and leader of the pack – the probable suspect; a detective hired to solve the crime (Pavel Shatu), or possibly abet it and an ex-husband who looks eerily like the detective. Director Lea Pfandler takes us on a wild chase to discover the part they each play in the murder.
They say it's all in the eyes, and near the start of the film, there is a wonderful reveal of a pain stricken look behind sunglasses shifting into brighter eyes in a photo of happier times. The camera occasionally lands on a shaky image of a photo which doesn't match the crisp fervor of the moment, but Director of Photography Kevin Barber creates beautiful, poignant, and mysterious shots in every frame. The photos in hand guiding us to who we are searching for as the mystery unravels. The voice-over, although starting a bit high pitched for the depth of darkness of the film, quickly finds its tone and matches each frame of the story seamlessly. Were this movie a silent film accompanied by the perfect soundtrack mixed by Duncan Clark, the story would be equally as engaging and moving.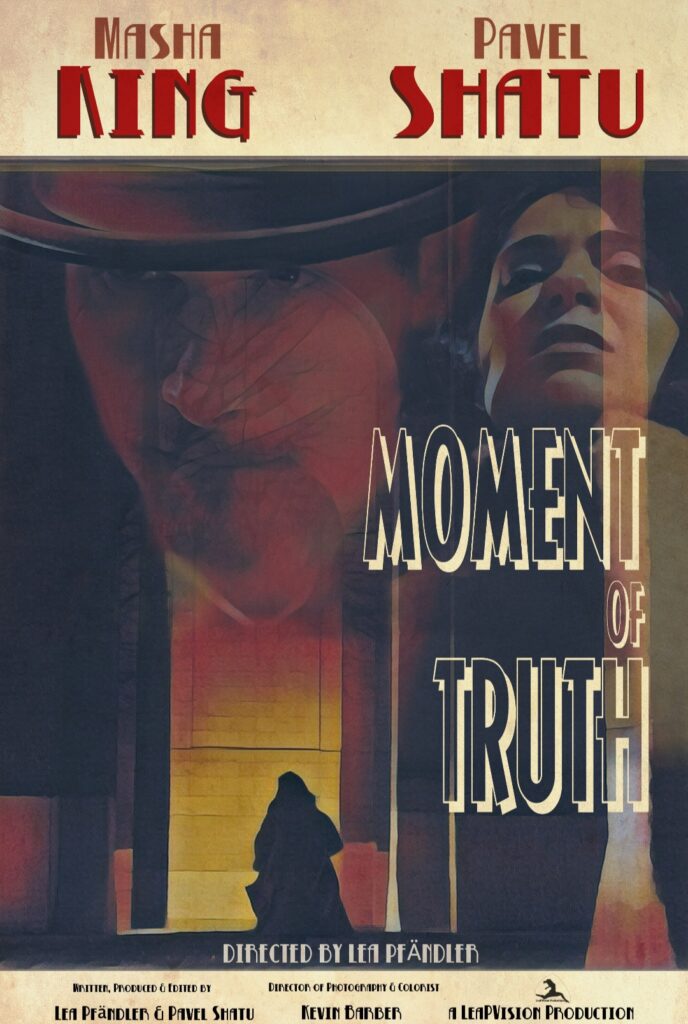 Masha King, as the woman, is glorious in every frame; her big, deep doe-like eyes, giving back-story, expectation, and enriching depth to each moment the camera lets us stare in through those windows.
No spoilers here, but there's a wonderful unexpected twist at the end with a pop into a brighter world as the new leader of the pack emerges. Director Lea Pfandler has taken us on a provocative, mysterious ride that in just over 8 minutes more than fulfills the hope for murder, mystery, and drama.