Most people have experienced terrible neighbors, ones that have loud parties, or blast music at a ridiculous volume, or whose snores threaten to fracture walls. In Mike Donahue's award-winning short comedy Troy, it's the culprit's sex life that becomes an issue. How does one deal with all the passionate moaning and groaning and climaxing?
Yet Donahue cunningly subverts expectations, demonstrating how irritation can morph into curiosity, which then turns into something resembling sympathy or even fascination. Similarly, Troy starts off as a simple comedy and gradually becomes a treatise on Pearl S. Buck's infamous quote: "Know thy neighbor as thyself. That is, comprehend his hardships and understand his position, deal with his faults as gently as your own."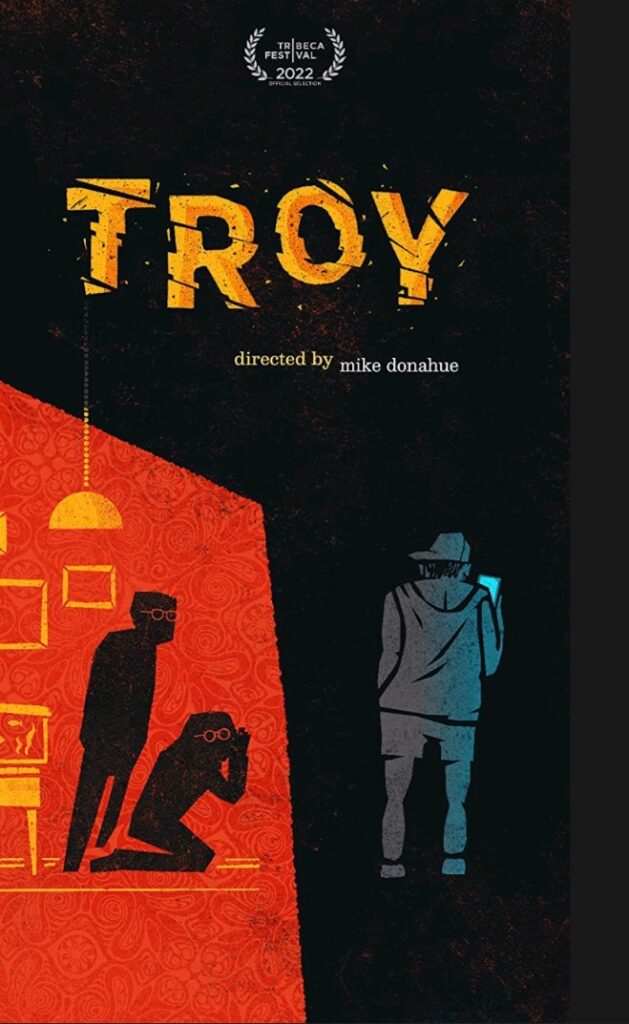 Thea (Adina Verson) and Charlie (Michael Braun) are trying to figure out what to do about their faceless neighbor's abundant, eardrum-splitting sexual activity. A stranger (Dylan Baker) mistakes their apartment for the neighbor's; a few minutes of internet research reveals that Troy (Hans Berlin) is a sexual masseur.
The couple finally encounters Troy in the basement laundry room. Before Charlie can say anything, the earphone-sporting muscular hunk absconds. His life soon turns into an obsession of sorts to Thea and Charlie: they sympathize with Troy's breakup ("He lost some weight," Charlie comments). One day, they discover Troy's apartment empty. The finale is poignant and side-splitting in equal measures.
Donahue knows how to wring humor out of the situation. "Sshh, it's almost done," says a visiting parent, ear pressed against the wall. But the filmmaker also touches upon something deeper. Why do folks live vicariously through others? Is it an inherent sense of empathy, or does it indicate loneliness, dissatisfaction, a hole that gets filled with another person's dilemmas?
With impeccable comic timing and two infinitely charming leads, Troy introduces a vibrant cinematic talent who's just getting started. If nothing else, it will make one think twice before stomping into someone else's life, guns blazing, just because the music is too loud. Maybe it's not a party. Maybe whoever lives there is drowning out the sound. . . of their tears.