A true stomach-churner of a film, Symptomatic gets up-close-and-personal with a rather scary and all-too common occurrence. Angie (Kate Williamson) arrives at the clinic of the highly respected Dr. Mark Peyton (Drummond MacDougall). Peyton's cheery grin, soft voice, and several great accomplishments in the medical field indicate a thriving workplace, but what initially appears to be a perfect employment – turns out to be a nightmare. The doctor's highly inappropriate advances and questionable practices leave Angie debating whether to come forward and expose a serious case of misconduct.
MacDougall's dual portrayal of man and monster is what really sells the film's difficult premise. Dr. Peyton looks and certainly acts like the confident, happy physician from television ads, a facade established perfectly from the opening minute. Williamson's Angie provides the ideal foil to the doctor's menacing advances as the new office intern just trying to do her best.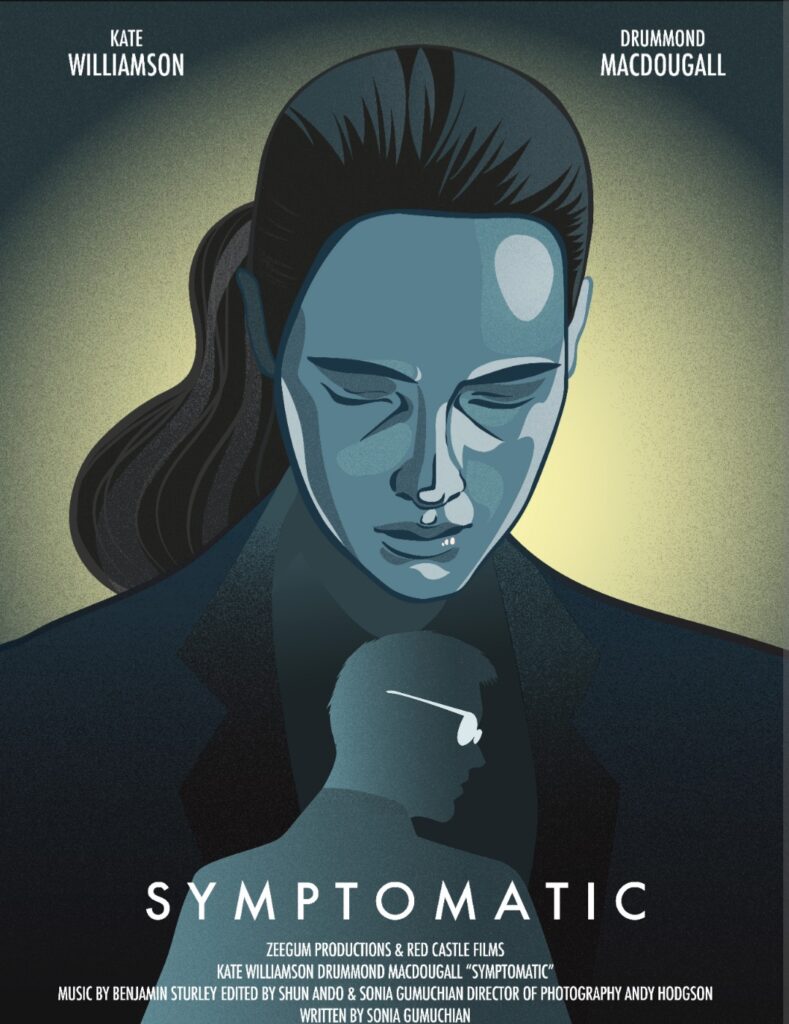 The bleak, empty spaces and dark corridors of the ward make for a chilling setting, as cinematographer Andy Hodgson zeroes in on the discomfort by making Angie look utterly powerless when inside them. It's all the more effective when Dr. Peyton makes his disturbing advances on her. Still, the filmmakers wisely choose to focus on the outside factors that make Angie's situation all the more hopeless, and by extension, the audience should also feel the same way. This comes in the form of an abbreviated but excellent scene with her sister (Penelope Eaton) being dismissive of her concerns that only add fuel to the metaphorical fire. If anything, it's the climax that proves somewhat underwhelming. The film wraps up its loose ends a little too quickly, rushing to an admittedly satisfying conclusion without any prior setup. And with just nine minutes to work with, there's a sense that everything feels too deliberate in the screenplay. A purposefully spilled drink during a pivotal scene also doesn't help matters.
Symptomatic deals with vital issues while rushing to the finish line but still manages to leave a lingering effect of dread, thanks in no small part to MacDougall's performance.