Christine's Wager is all about the connective tissue that binds families together – in spite of past transgressions and unkept promises. Very few films have been able to work their way down to this core idea, but as Wally Veazie's meticulously written screenplay, and equally solid work from director/star Jessica Koloian prove, it's all about the characters.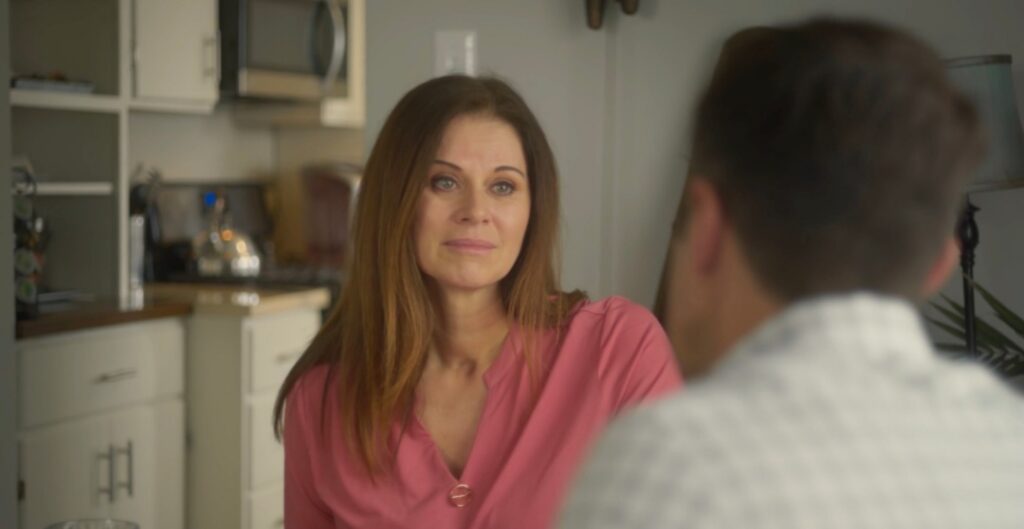 Koloian stars as Christine, a journalism major going through the motions of completing her final semester at college. She studies during the day, parties when night falls, and can't wait to finally graduate. Her family situation is strained, as Christine refuses to spend time with her sister (Colette Hahn) and devout Catholic mom Jennifer (Jennifer Taylor). Add to that her dislike of her estranged father Bill (Tim Bensch), and life outside the dorms doesn't seem too amazing for her, especially when Jennifer suffers an unexpected stroke. This turn of events sets Christine on a journey of her own, as she explores her faith and her relationships.
Christine is a deeply flawed person, and Koloian's performance choices reflect that in earnest. Grouchy and even obnoxious at times, the individual arc that she goes through makes the film a rewarding watch. Likewise, Taylor and Bensch also contribute greatly with their roles, lending nuance and complexity to Christine's parents. Every conversation and every small interaction carries weight and exists to test both the audience and the characters.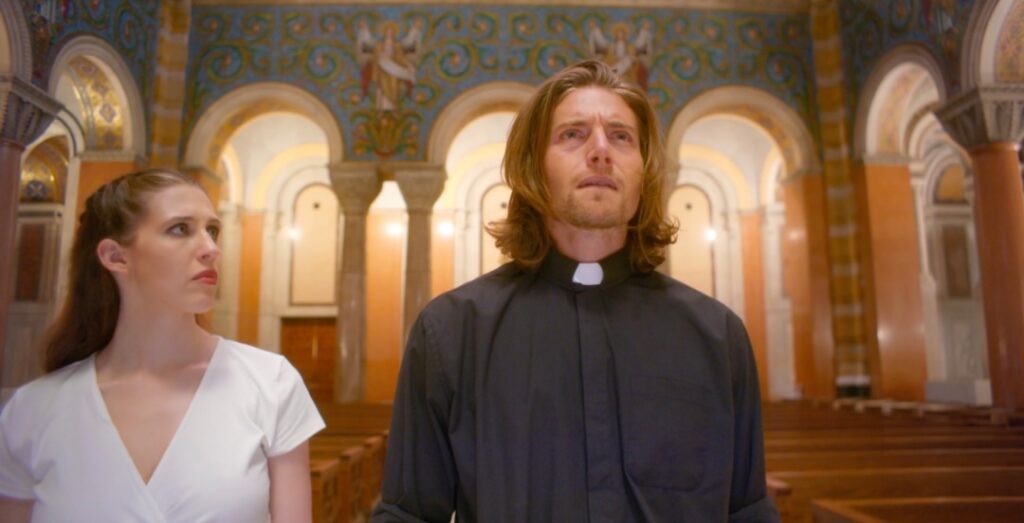 What sets the film apart from other similar movies, is its realistic portrayal of the impact of a life-changing event on a family. The film beautifully depicts the nuanced emotions that each family member experiences in response to a crisis. It also touches upon faith in a rather accessible manner, taking a decidedly non-confrontational approach with how religion is represented. It's still an important part of Christine's story, but not one that ever gets forced into the limelight. The presence of Mike Markoff, who plays charismatic YouTuber Father Matthew, is also beneficial in that regard. On top of that, the film is very well made, with the production value really showcasing itself through varied locations and sharp direction from Koloian.
Christine's Wager is a heart-wrenching, but ultimately uplifting story that celebrates the strength of love and family. A terrific calling card for its director, it's a must-watch for anyone who has experienced a life-changing event or knows someone who has. The film serves as a reminder that in times of adversity, it is our resilience and the support of our loved ones that help us find our way forward.