Something eerie's in the air as Dylan Guard's student short Are You Ready? begins. Opening on a suburban backyard, Taylor (played by Jack Riley-Jones) finds himself sitting opposite a faceless figure in a suit and fedora. Struggling to piece together how and why he got there, Taylor recants the night before as the person dressed in black listens.
There is evidently more than meets the eye as Taylor begins to retrace his steps, but writer and director Guard makes sure to conceal the film's big reveal until just the right moment. The buildup is also well-established, with Riley-Jones handling a lengthy monologue quite capably. The writing itself is heavy on exposition, yet high on emotional material, that propels the short's brief 6-minute runtime forward. If only the audio could have been balanced better to make Taylor's lines more impactful.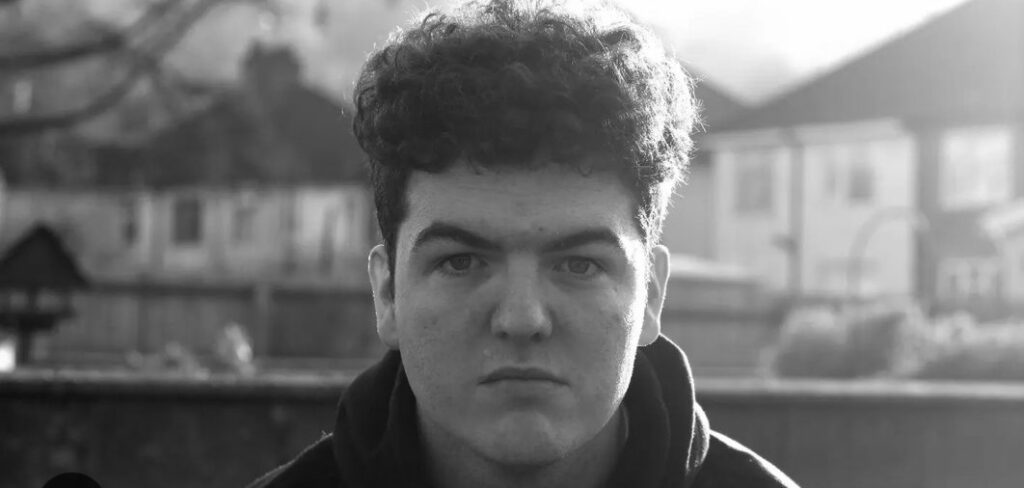 Deborah Guard's costume design for the man in black is also a standout. The same can also be said for cinematographer Kieran Green's black-and-white images, which use basic framing and just the right amount of coverage to tell the story at hand.
The overall concept of Are You Ready? offers audiences plenty to ponder, even when uneven dialogue gets in the way. It starts strong and ends even stronger thanks to its powerful message on finality, something that the screenplay deals with effectively.