The strange killing of 22-year-old Gabby Petito shook the United States in 2021, with an unnerving web of lies and conspiracies surrounding the case and her fiancé, Brian Laundrie. It was a widely televised and debated affair, gaining notoriety due to the couple's social media presence.
Those who have seen director David Lawler's previous work on Communicable will no doubt recognize Missing a Ballustrade's unique opening credits and title card reveal in Echoic. It's an artful deviation from the numerous documentaries already available on the case. Lawler's latest, however, is less a documentary and more of an amalgam of freely available media. From videos recorded by Petito and her fiancé to YouTuber commentaries and police body camera footage, the spectrum of clips on display definitely runs the gamut. And so does the overall film in terms of quality.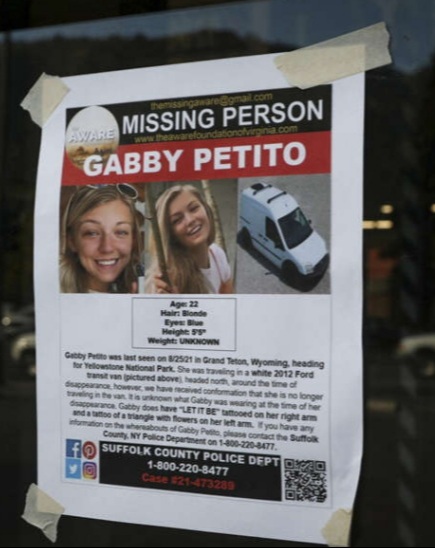 Echoic struggles with finding an identity. It exists in a nexus of its own, a compilation of connected events that feel out of touch with each other. Lawler's editing style certainly compensates admirably, but the story itself doesn't shine through. It's a compilation in its truest form that fails to meet the basic requirements of a documentary. Lawler makes a conceded effort to create sensible transitions between the events leading up to Petito's murder, but just can't manage to string them together cohesively. Echoic finds early success in showcasing Petito and Laundrie's online personas, but it never feels like a pronounced piece of storytelling when the criminal case gets going. It comes as advertised, though, serving as an unbiased window into a complicated event that fails to make a lasting impact.