Very few indie movies have as much going on in their stories as Jovi & Lou does. Even fewer know how to have this much fun with it. From its ominous opening sequence to its final frame, writer/director Terry Spears has created the ultimate deus ex machina film that invites viewers on a whimsical and surprisingly poignant ride.
Joey Solomon's (Rhys Gillett) wife, Mary (Corrinne Mica), suffers a horrific accident that leaves her comatose and her life hanging by a thread. To save her means invoking divine intervention, which leads Joey down a rabbit hole of supernatural events. With elements of comedy mixed with such bleak scenarios, the film occasionally teeters on the edge of tonal whiplash but never crosses the line. In fact, it's this delicate balancing act that pushes it to new and entertaining heights.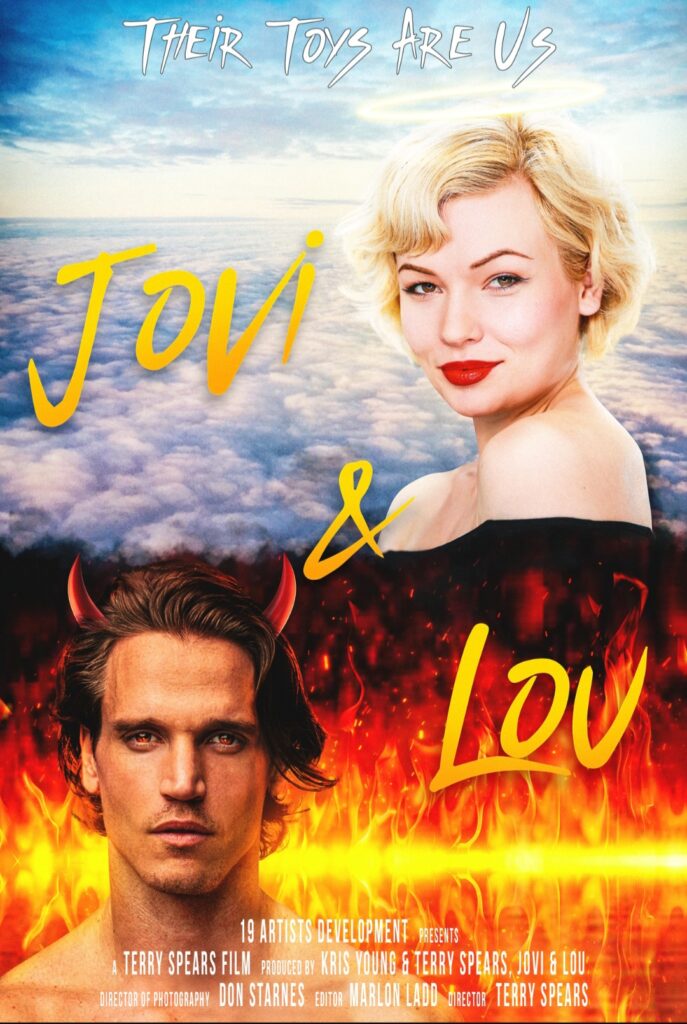 The cast is also more than up to the task of meeting the screenplay's lofty expectations. Jovi (Victoria Strange) and Lou (Trevor Van Uden) themselves very much fit their roles as opposing forces of good and evil. From their excellent costume designs to the locations they are allowed to operate in, both Strange and Van Uden make the most of their deified roles. Gillett and Mica are also solid as Joey and Mary, with Mica getting a surprising amount of dramatic depth to work with despite her character's condition.
It's impressive how much gets done in Jovi & Lou's relatively short feature runtime, which is thanks in large part to its production value that keeps the plot moving and the scenery changing constantly. It offers plenty to think about with subtle commentary on life itself, while remaining self-aware enough to throw in a wicked sense of humor. It's the complete package, offering laughs to go with a complex clash between right and wrong, all presented in a wonderfully eccentric wrapper.