There's something uncharacteristically novel about George Dondero's War of the Wills. A campy intro and a matter-of-fact opening scene set the table perfectly. William Hadeon III's grandfather has passed away, leaving several million dollars behind in a will for him to inherit. Arriving at the recently deceased estate of Hadeon Sr., it is revealed that his estranged and hateful father, William Hadeon Jr., is also entitled to the inheritance. A codicil has been put in place, with father and son having to spend 29 days in the house to receive their percentage.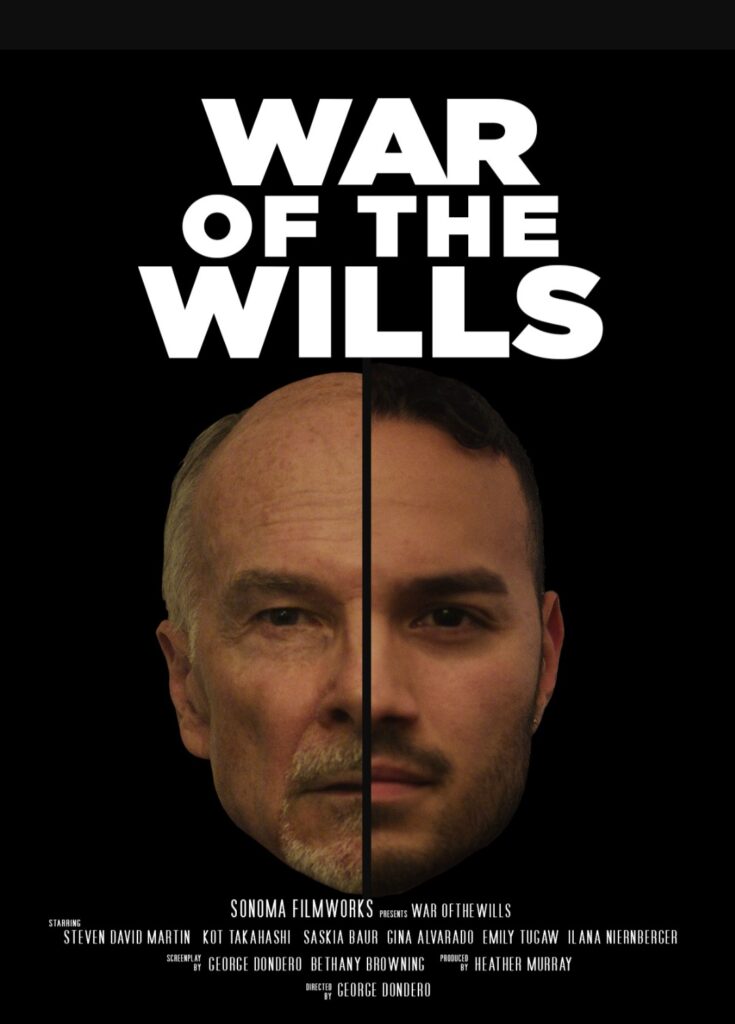 It's a promising setup and an entertaining one at that, with Steven David Martin owning Hadeon Jr.'s brash and argumentative nature. The screenplay certainly does him the most favors when it comes to comedic chops, as he delivers plenty of hard-hitting zingers throughout the course of the film. In contrast, Takahashi's performance as Hadeon III is somewhat impactful. While the extended runtime does allow for the actor to ease into his role a bit, his dialogue comes off as very monotonous and stilted. Especially with Martin's character existing in the same environment, who remains compulsively watchable even in the most mundane of settings.
The story's effectiveness also runs its course midway through, with certain scenes feeling like little more than padding for the runtime. That's not to say that War of the Wills doesn't hit its stride, as Martin capably chews the scenery whenever given the opportunity. There are some well-crafted tonal shifts throughout the film, particularly in a tense third act that really picks up the pace. This bonkers little sequence serves as a rather nasty crescendo to all that came before it, and it's where Takahashi and Martin both manage to shine equally.
It's also worth noting how well the technical elements are executed, from Larkin Dawson's disquieting soundtrack to Dominique Colombo's measured camerawork. Likewise, the drama between the two characters is palpable, with their clashing opinions often resulting in bleak, yet poignant moments. Coupled with a solid and surprisingly unhinged finale, there's a lot to like after all is said and done.