All it takes is a couple lingering point-of-view shots of a 1970s urban household in London for Monochromatic to make its statement. A statement of authenticity, growth, and pain. These swaying, vibrant images are the vehicle through which filmmaker Karen Bryson introduces her viewers to something that is deeply and unmistakably personal.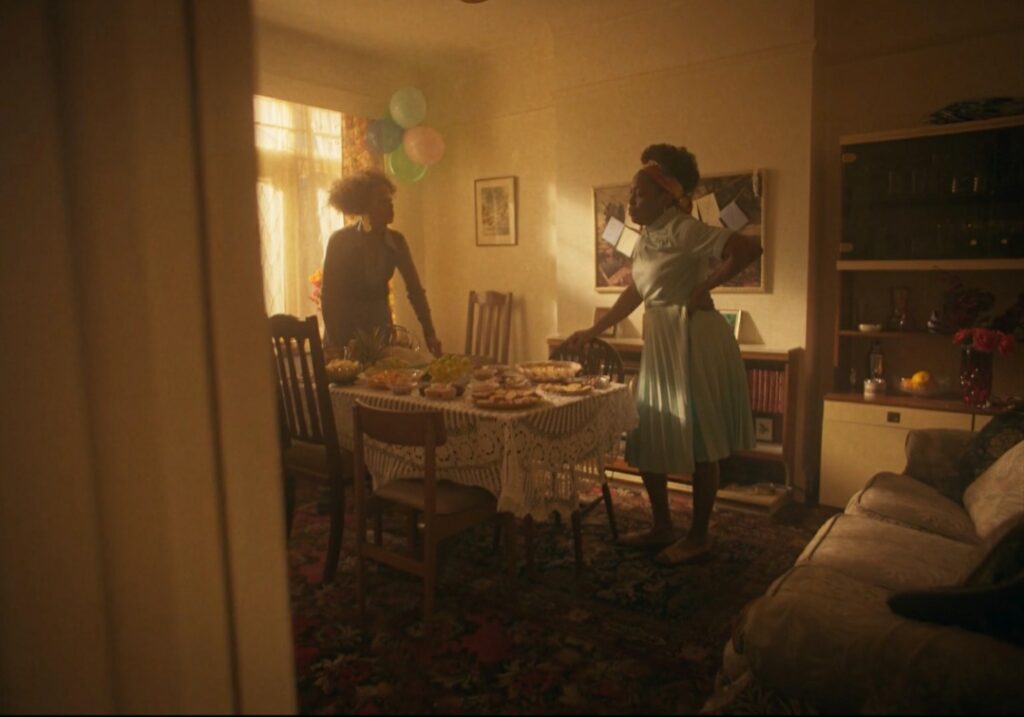 Playing out through a series of key moments from young Grace's (Kenedy McCallam-Martin) perspective, the 13-minute short places the viewer in the girl's shoes as her awareness of the horrendous levels of discrimination around her increases over time. The devil's in the details here, with Bryson and cinematographer Tristan Chenais using brilliant visuals and camera angles to gradually unveil the level of racism plaguing the nation, with seemingly no safe spaces left for Grace to turn to. From something as direct as a TV broadcast to the spray-painted NF letters on walls (National Front), the film often feels like it's threatening to suffocate both Grace and, most heartbreaking of all, her mother Bev (Stephanie Levi-John). Hostilities only increase as the short pushes onward, as the local neighborhoods, schools, and even cathedrals become overrun by hate.
McCallam-Martin makes the most of her limited screen time and voiceovers, but it's Levi-John who serves as the real emotional anchor for Monochromatic. From being strong and protective one second to being completely helpless the next, it's painful to see Grace having to bear witness to it all, despite not even being able to comprehend the situation. And by framing it through such innocent eyes, it lends even more credence, especially with how the short concludes in the present day.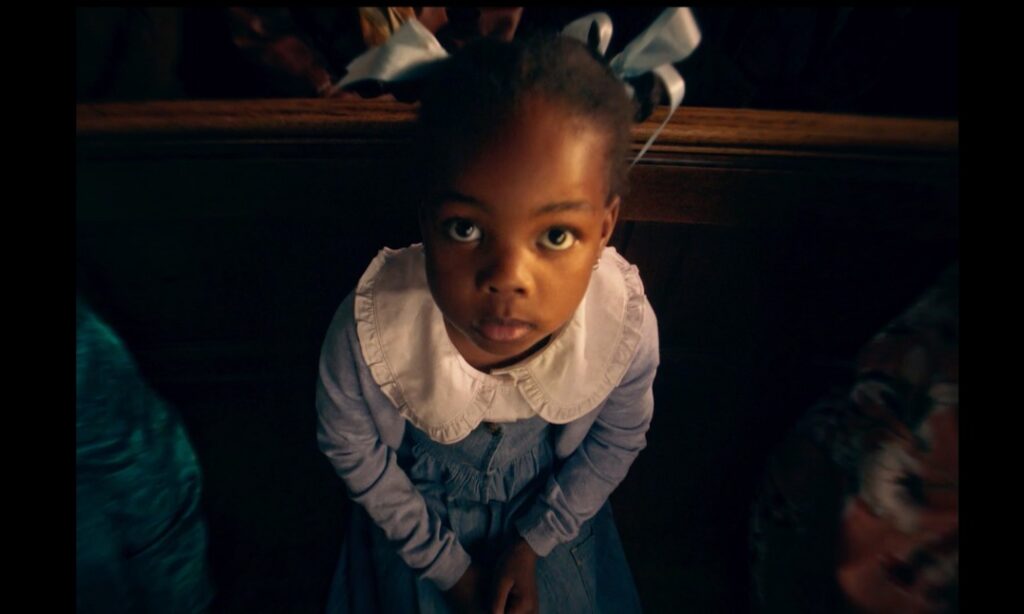 Monochromatic is a film that peels away all pretense to present a gut-wrenching fresh perspective. Where gorgeous colors and sun-drenched streets play host to a devastating and prevailing story of racial prejudice.