The rural countryside has never looked better than in Ryan Pace's drama, The Farm. From its opening frame to the final still shot, it's technically one of the best-looking indie films out there, with every image colored and framed with unadulterated craftsmanship. It's through this point of view that Pace tells a story of love and loss, as young couple Tom (Austin Chunn) and Catherine (Alicia Kelley) are tested emotionally and physically when they inherit a farm that's gone out of business.
In dealing with a constant slew of setbacks and challenges, Pace proves to be a very capable and reliable storyteller when it comes to the human condition, especially as it pertains to evolving characters throughout the film's runtime. Chunn and Kelley do respectable work as husband and wife, doing their absolute best to make an unideal situation work to their own benefit. Their chemistry is both sweet and palpable, with the screenplay itself offering them ample opportunity to settle into their respective roles. This gradual journey is likely to prove quite fascinating for some, but it's not a particularly entertaining one.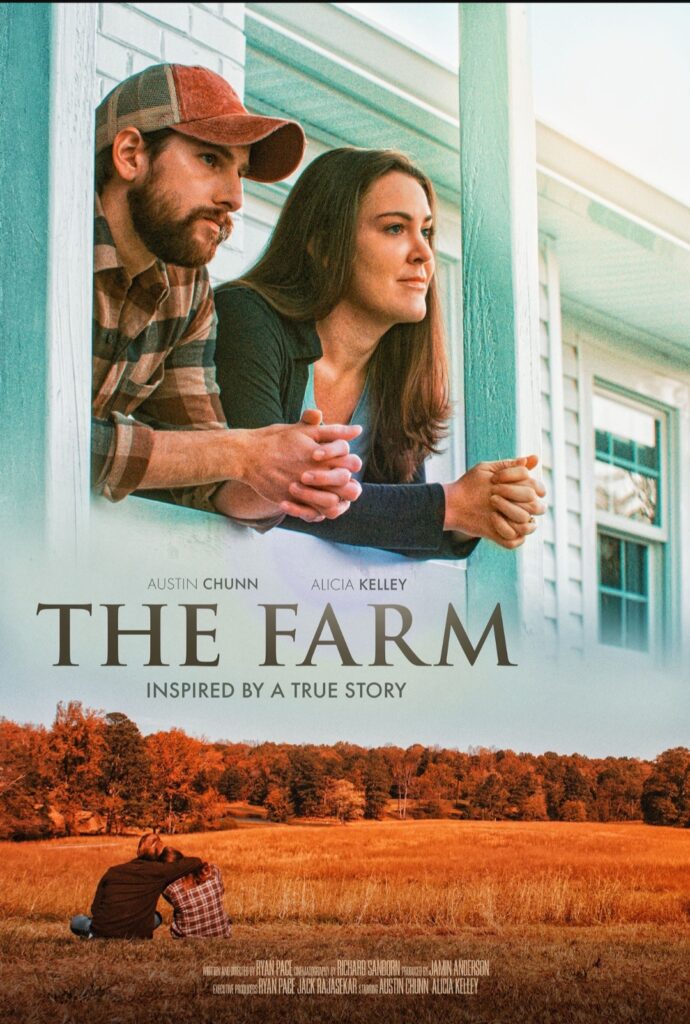 The movie runs into frequent pacing problems, from Tom and Catherine simply not having anything of substance to do around their home to overlong, lingering shots of shrubbery that reestablish the familiar pastures. The narrative never truly finds its flow in that regard, even with a late shakeup that felt quite a bit overdue. At the same time, there's something quite realistic and calming about Pace's approach to observing Tom and Catherine living their everyday lives and it's here where audience mileage is going to vary. This division might have viewers who are willing to go through almost 90 minutes of languid beauty, and those who prefer their dramas more briskly paced.
The Farm perfectly captures the subtleties of life through two committed performances. . . and an earnest lens.