A crime caper with a superpowered twist serves as a baseline concept that merges an ever-fatiguing genre with one that is, quite frankly, going out of style. There's nothing like a good old-fashioned thriller that explores the morally gray areas of life, and that is what writer AJ Fitzgerald and director and star Don-Dimitri Joseph has assembled with their latest short, Last Option.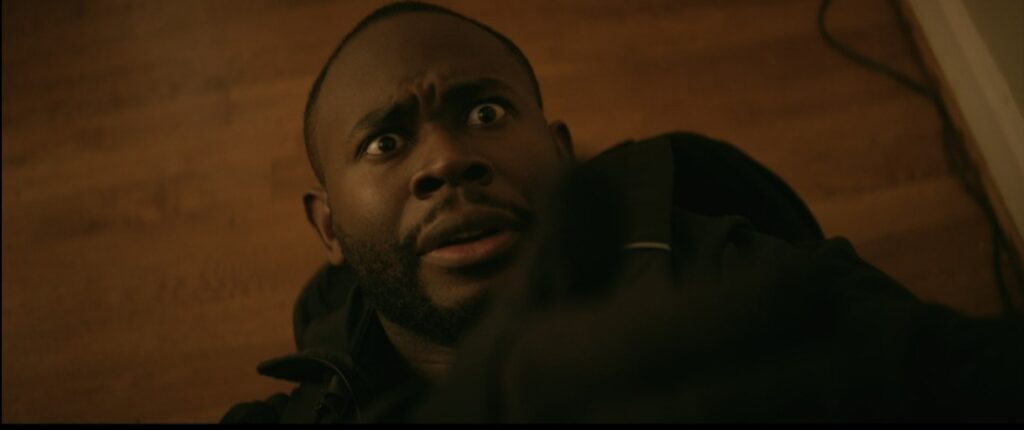 Setting the table for the adventure ahead is Joseph's character Daniel, a psychic who can see events that are mere minutes away from becoming reality. He has low self esteem, preferring as little contact as possible. He repeatedly professes through narration how his powers don't make him a hero. In fact, Daniel begs the contrary. In his own warped perception, he is owed something in return for the odd acts of kindness that involve his special gift. And so, with a black ski mask in tow, he spends his nights ransacking homes for valuables. However, one particular house presents a brand-new distinctive challenge to him and his future antics as Josie (Candice Marie Singleton), a fellow thief, interrupts him.
Right off the bat, Last Option establishes a simplistic, slick visual palette that also realizes Daniel's psychic powers very effectively. Joseph steps into the role with confidence, and his performance as Daniel carries with it just enough smug disregard for the outside world to work. Not to fall into the realm of total dislike, Joseph also infuses this phlegmatic behavior with an inner conflict that just barely makes him likeable. Singleton herself is also equally solid, but the two actors together don't always mesh seamlessly. Awkward dialogue and a lack of tension plague their early exchanges. In fact, as the two are forced into a series of difficult predicaments, the screenplay loses its focus.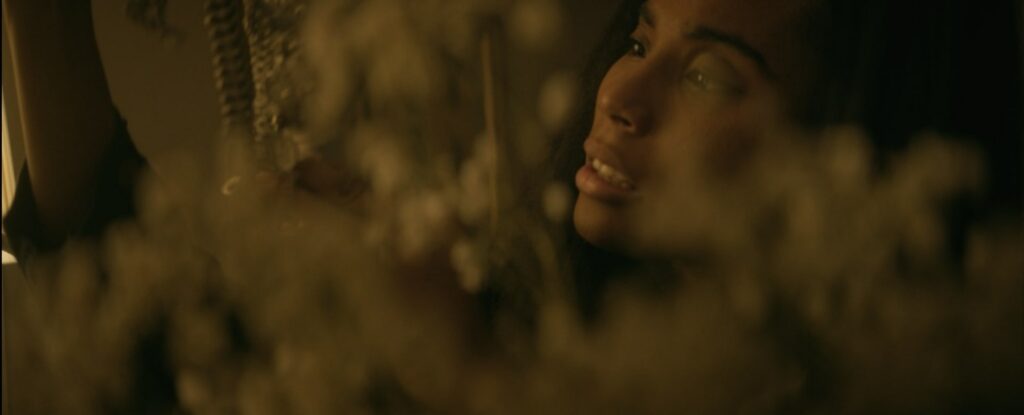 Daniel's inner struggle with himself is all but forgotten, and a key revelation pertaining to Josie just feels rushed and ill-timed, lacking any sort of meaningful build-up. By the end of it all, it doesn't feel like the storytelling ever sought to evolve either character or alter the perception of them in the viewer's eyes.
The film does raise some key talking points about one's responsibility towards others and navigating complex moral grounds. And in a world where superhero movies lack a strong core concept, that exploration might just be worth taking in the Last Option.