Mendo's Carousel, written and directed by David Michael Maurer, is a technically accomplished family drama that develops strong emotion and feeling, particularly in the latter half. The film follows Liza (Otmara Marrero), who's dad used to run a dry cleaning shop with Arthur (Edi Gathegi). But, since Liza's father's death, Arthur has been left to run the struggling business with little help and a strong resentment about past events. Liza, stuck between the confusion of her past and her responsibilities in the present, must decide who she will become and how she will act. The film deals effectively with intergenerational failure, selfishness, forgiveness and change. It is equally moving and entertaining.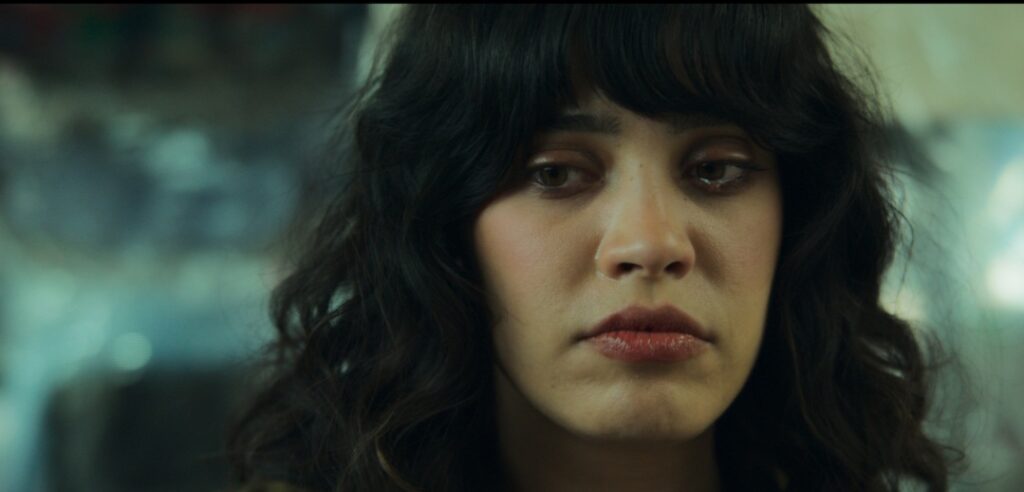 Mendo's Carousel is driven by its leading performances. Both Marrero and Gathegi superbly convey the grief of losing a relative, the stresses and strains of running a business, the exasperation of being let down repeatedly, and the confusion of learning to become an adult. Liza is loose and unreliable, perfectly matched by the stern and principled Arthur. There are moments when arguments can feel a little staged, but generally speaking the conflict is played out with depth and thoughtfulness. You can empathize with both situations, and that is what propels the film towards its conclusion.
The technical aspects of the film elevate the story further. Mendo's Carousel is impeccably framed and lit, exposing the emotion of the characters and the turmoil bubbling underneath the surface. We are introduced to Liza under the cover of darkness and the cinematography (Gevorg Juguryan) forms an initial mystery and confusion that carries all the way through the rest of the film. Mendo's Carousel does a great job of creating an immersive visual style that leads your attention towards the characters and their struggles.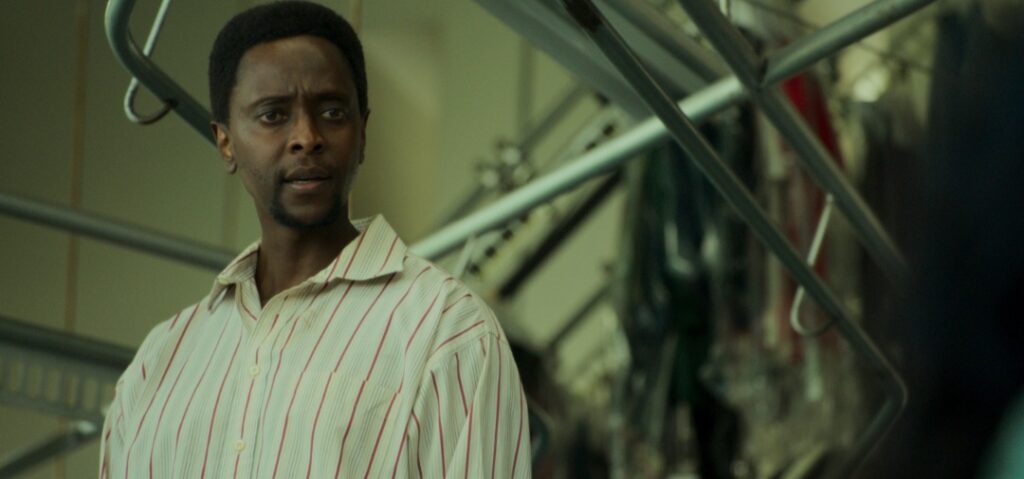 The script doesn't bite off more than it can chew, preferring for a single tightly focused theme, but it handles the subject matter well and gives space for learning and healing. The story centers family, the good and the bad parts, and the fear of following in the footsteps of your parents. As Liza faces a crisis of morality and responsibility, the film impressively navigates the pain of the past and the potential for change in the future. The theme is well constructed and the film obscures enough information to keep you interested, while giving you enough information to lead you to ask more questions.
Mendo's Carousel is a sensitive and heartwarming film. It is a film about breaking, or overcoming, hereditary cycles. It combines strong technical elements and performances to encourage understanding and cooperation between people. The film challenges you to take responsibility in your own life, for past failings and current behaviors, and to work together to succeed in business. . . and in life.