It's not often that Stephen King's works get the indie treatment, what with all the botched major motion picture productions coming and going. One for the Road is perhaps best known for its direct connection to Salem's Lot, taking place three years after its turbulent events. It goes without saying that it's always exciting when independent filmmakers tackle such stories, as there is so much room for creativity. Writer/director William R A Rush clearly has a lot of love for the source material and the world in which it takes place, but somehow he can't quite make all the pieces fit.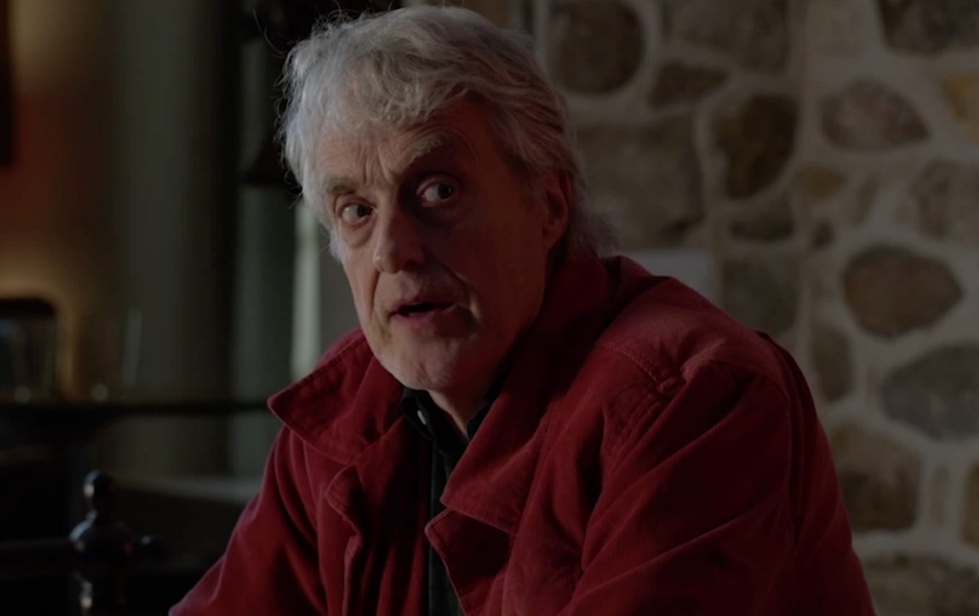 Vampires are on the prowl near Jerusalem's Lot, sending the surrounding townships into a mass panic. At least that is what the elder grizzled Booth (Daniel Martin Berkey) would want his captive audience to believe as he recants his tales from 1979. In his cautionary tale, Booth (played here by Michael Lake) and bartender Harriet "Tookey" Tooklander (a gender-swapped version of Herb Tooklander played by Eva Emmer) attempt a harrowing rescue of Gerald Lumley's (Matthew Ellsworth) family, who become stranded in a violent blizzard. Their location, however, is less than ideal. Their location is not far from Jerusalem's Lot, where the blood-sucking creatures of the night are sure to pop up. Booth narrates on, jumping back to 1977 to the first mention of vampires by a drunk trucker, Richie Messina (Haulston Mann), and eventually, the fateful rescue itself.
Berkey's performance is perhaps the most impactful, with his world-weary attitude doing the heavy lifting. Eva Emmer also deserves praise for her witty take on Tookey, and while Mann is also commendable in his role, he doesn't exactly look like a greasy old trucker. The rest of the cast fails to make a lasting impression, with dialogue often coming across as either too exposition-heavy or just plain stilted. More importantly, nobody seems to be genuinely terrified to exist in a world where vampires are their neighbors.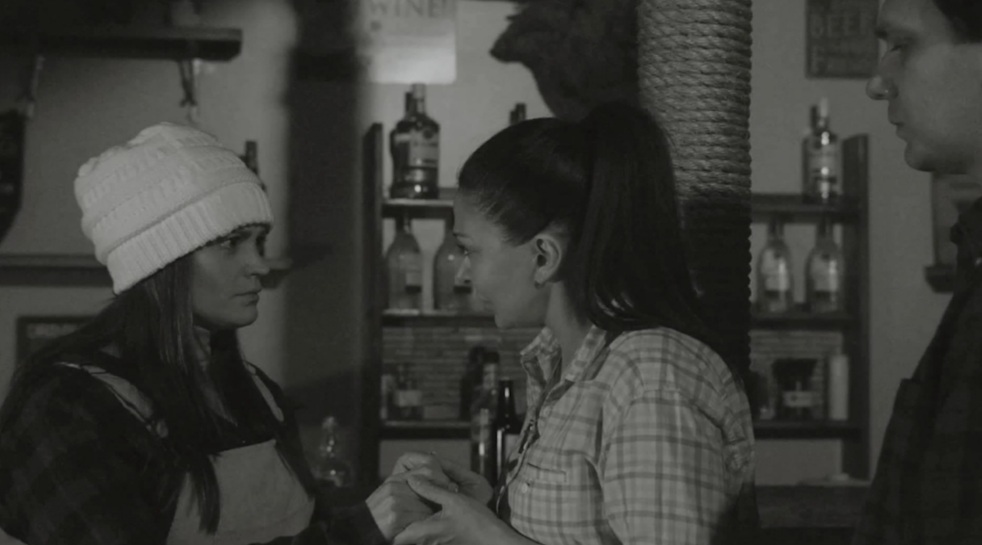 In essence, nobody on screen is likely to resonate with the audience on an emotional level. King's novels and short stories stand out for their strong, memorable characters and macabre scenarios designed to subvert expectations. Rush does a fine job updating the story to fit a modern standard, but, much like King's vampires drain blood, he saps his adaptation of any tension whatsoever. The staging feels very two-dimensional and artificial, even to the point of feeling like a botched stage play. Camera angles matter, and perhaps the film would have benefited from some more riveting camerawork. The color grading shifts between a flat black-and-white and a horribly unpleasant sepia tone, often making it very hard to tell what exactly is going on. Gary Mutch's soundtrack is virtually non-existent, as it rides a melancholic wave devoid of suspense. The editing was serviceable at best, contributing to a runtime that could have easily been trimmed. It's lackadaisical at best, lacking the means to inject any tension into a plot that should thrive on it by default.
If you're a Stephen King completionist, the 2023 iteration of One for the Road might be a decent way to pass the time. The mythology is still there, and so is the intrigue, but for those who aren't aficionados of the author's work or are looking for something to watch one snowy night, this ain't the one.