Sydney (Alex Désert) and John (Travis Myers) are two career criminals caught in a meetup gone sideways with fellow crook Marion McKay, only to begin reminiscing about their lives and the many questionable choices that led them there. The talking shifts to the families they must tend to, a part of their lives that sparks a deeper conversation between them. Director Adam John Brummond's Debt Men is a buddy crime film that wears its heart on its sleeve as it dives headfirst into a squalid urban underworld.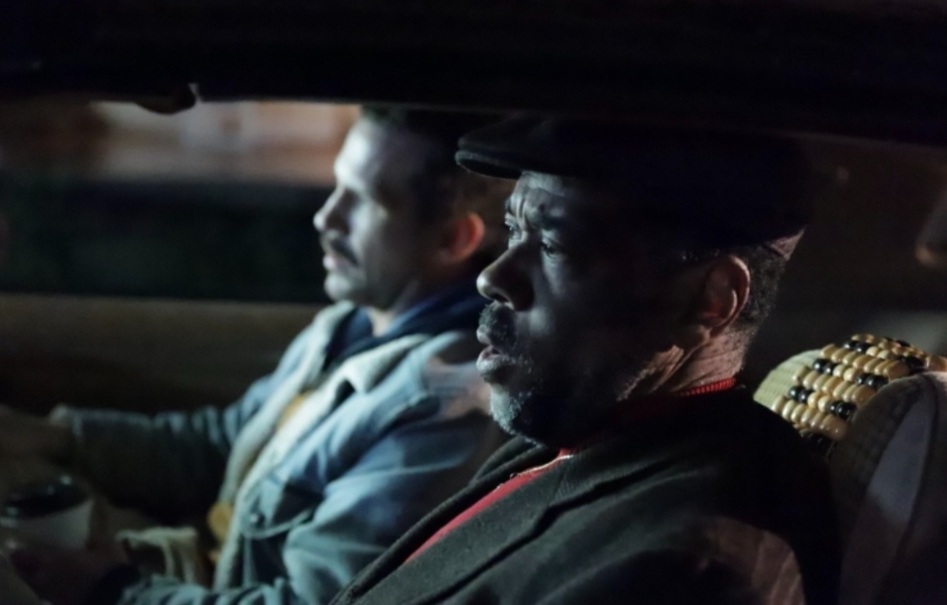 At a breezy ten minutes, Debt Men's focus is all on its characters. Désert's performance is simply delightful. His portrayal of Sydney Parker carries with it a gravitas that demands attention at all times. The nature of the role, plus Désert's charm, is best likened to that of Denzel Washington's Robert McCall (The Equalizer). Travis Myers, who also penned the screenplay, shares a chemistry with Désert that crackles with authenticity throughout the short. Not to mention his stellar writing, which leaves plenty of room for both humor and sincerity in the midst of a seedy situation. Christopher Amitrano (who plays the pair's disgruntled adversary) is also fantastic, with Sharzad Kiadeh's Fiona having a brief but certainly memorable little cameo.
The creative team deserves heaps of praise, too. From Phil Arntz's neon-soaked images to the gritty set decoration by Gillian Chance, there's never a moment of disconnect between the location and the story. The lighting, the background elements, and the camerawork all serve to provide Debt Men with a slick visual palette, one that would hold its own against any major motion picture production.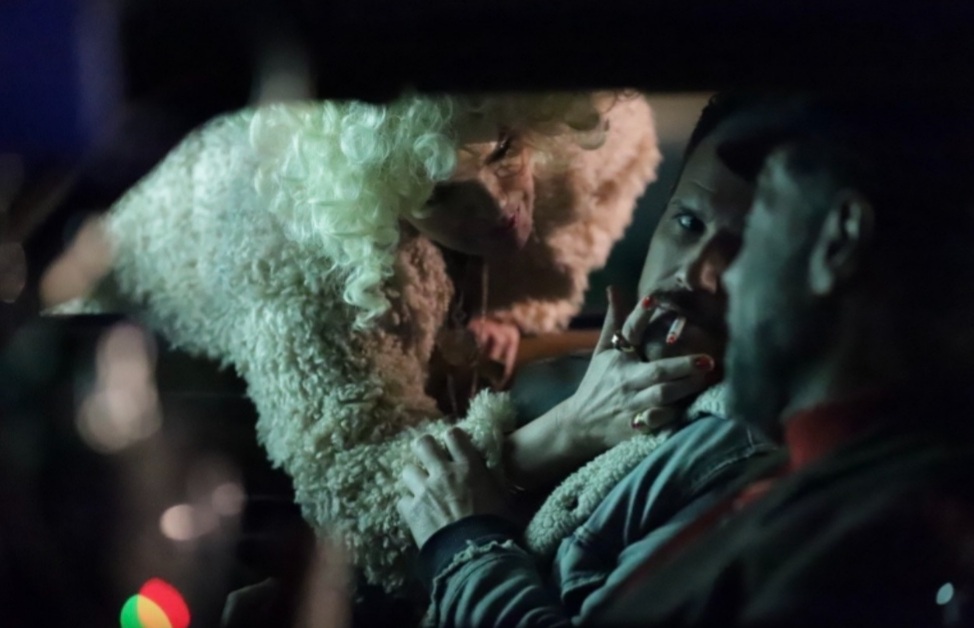 If there were any faults to find, it would be the runtime. The story opens in media res, where little context is given pertaining to the situation our protagonists find themselves in. It's as if the filmmakers had a feature ready to go, only to have an hour of it trimmed down to fit into a ten-minute scene. Thankfully, the scene in question is a darn good one, serving as a showcase for its creator's storytelling skills.
Debt Men is a heartfelt smash-and-grab. It stands on its own two feet, introducing a small cast of intriguing, likeable characters while laying the foundation for bigger and better things to come.