By Celebrity Writer, Jules Lavallee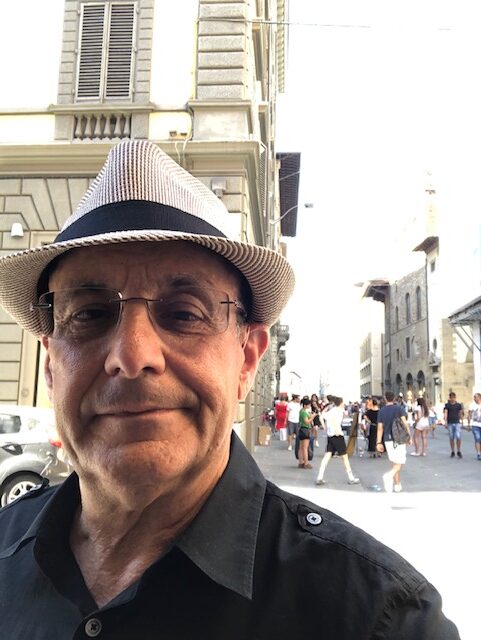 What is it about acting that moves your soul?
Why it moves my soul is summed up by one of my teachers. He said we do this to save someone. You never know when a person is so affected by a story that it can change their circumstances or help ease their discomforts. I love creativity. I love collaborating. I love making a difference in someone else's life. I love getting into a story and bringing a character to life through my own uniqueness. It began at 12 when I walked out of Butch Cassidy And The Sundance Kid in character. Then the first time I stepped on stage in a one-act called It's Cold In The Thar Hills, at 15, my acting and life journey began. (and yes it's an actual one-act play). Acting saved my life a couple of times. Acting always found me as much as I found it.
Did your upbringing influence your decision to act?
When I was little, I would sit in front of the TV, (literally right in front). My mother would say why don't you get inside of it? I realized sometime later I wanted to. Rather than a career, I call it my lifelong journey. I was depressed as a child and almost suicidal. I found my uniqueness and acceptance on the stage with acting. I was always very sensitive as a child and felt invisible and kind of an underdog. I think those things played a big role in influencing me.
Tell us about your new film, "Aaron With 2 A's."
I am super, uber excited about my own short film project. The title is Aaron With 2 A's. I am the Executive Producer/Creator/Co-Writer/ Lead of the film. The film will be directed by Michael Goldburg. It also stars Pamela Jayne Morgan and Anthony Robert Grasso among an incredible cast and crew. I never thought in a million years that I could have these many slashes. It is about an older man who is an underdog following his dreams and choosing to live his life to the fullest if he can only get out of his own way. About 2 years ago I wrote a monologue and started to find a story I wanted to tell. I came up with an idea and got together with Mark Resnik and we started to flesh it out and once I knew the story I wanted to tell it morphed into a compelling story that I think will impact people. That they can see themselves in it and see that they can follow their dreams no matter how old or the risks. It is quite an amazing thing to see people believe in your vision and want to join. The film is a lot of effort by a lot of people and it takes a village. The film has taken hold of me deeply and rooted itself in my being. This and a couple of other recent projects I've done have taught me that to make any film is an unbelievable accomplishment that takes a belief in the vision, dedication, hard work, fun and fortitude. I admire all the dreamers who inspire me. We shoot April 4,5 and 6. We have a go fund me drive. Film Making isn't cheap. I hope people will help to make this dream come true.
Aaron With 2 A's go fund me link is:
https://www.gofundme.com/f/the-choice-to-be-alive-a-short-film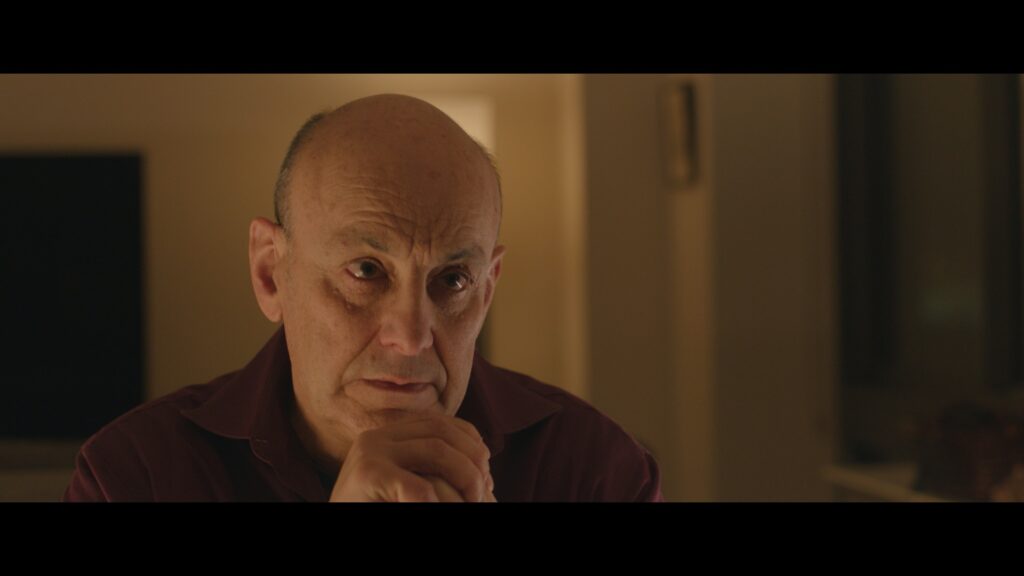 What roles do you gravitate towards? Which roles have challenged you?
Roles in stories that can make a real impact in the world. I like grey characters. Not just black and white, good or bad, but all things human. Some good and some bad. I tend to go toward the powerful underdog. Someone with a chip on his shoulder. In comedies I like the quirky, neurotic, underdog, you love. I did a short film about a blind date called Like Daughter Like Mother and got a best-supporting actor nomination from the Uptown Women's Film Festival in NYC. The film is still on the festival circuit and winning awards. Some of the most challenging have been in workshops with master teachers. I got to do a scene from Angels in America playing Roy Cohn. He's dying of course and can't control his circumstances even though he tries and has to come to grips with his own evil. Great role. Loved it. I did a one-man play called Grace Goes to Sea by Rosemary Firsino Toohey. The role of Harry. He is a widower who can't move on and has to learn to face his fears of water and learn to sail to say a proper farewell to his Grace. In one person plays you are all alone and have to make all the images come to life. There is no safety net. The director was Chris Santangelo.
What is special about "Waiting for Lichtenstein?"
Waiting for Lichtenstein is a true ensemble piece that I was also the lead in and associate producer. Actors Green Room used to have a short film challenge. This began in a "wild card" group of that challenge. No one knew each other before or had any prior script at all. The script was written in one day and filmed in a couple of days. It is a mockumentary about a retired star actor Steve "the legend" Lichtenstein whose agent convinced him to star in an indie film. Definitely not a true story… Everyone is assembled on set but Steve is not showing up because he is having doubts. It is a funny short film. It has shown at a couple of festivals and screenings, including the New York New Film Festival. It is currently headed for the Marche Du Festival at Cannes Film Festival in May. It is basically the minor leagues of the overall festival. The project itself was a total joy and tribute to creativity and spontaneity!
What did you enjoy the most about your award-winning short, "Sure-Fire."
Sure-Fire has won awards at various short film festivals. It was written by Michael Goldburg, Dave Chan, and Steve Wisniewski. It actually is a proof of concept for a feature of the same title. Both are directed by Michael Goldburg. It was one of the most gratifying experiences I've had. I had met Michael at a networking event in NYC and he called me in for the audition. The audition itself was an incredible amount of fun. I read the script and fell in love with it. It was quirky, funny, creative and the character was an underdog. We did a bunch of improv and the set was a pleasure. The film is about a con man who owes a ton of money to the mob and needs to get them a payment in a few days. He tells them he is producing a movie with a big star and will pay them from that. The problem is that he has no idea what he's doing. There are a bunch of interviews with quirky inexperienced screenwriters who the con man wants to hire for the sham script. I play the soup guy (Saul). He has been coming to the diner for years for Navy Bean soup on Tuesdays and in his booth is the con man. The scene is very funny if I say so myself. PJ Marshall is incredible in the film. People can check it out at www.surefiremovie.com.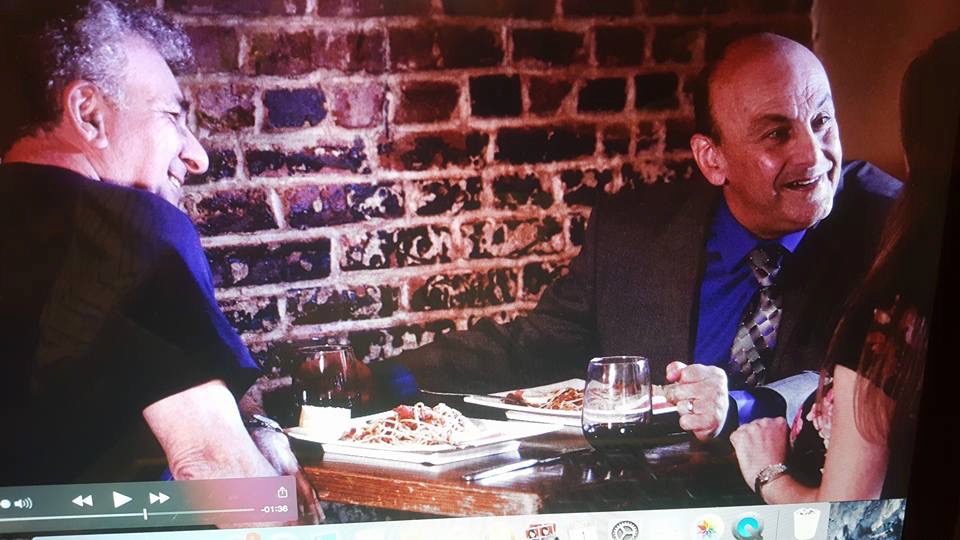 What would a Director notice first about you?
First, let me say that I am so blessed to have worked with great Directors. I have already mentioned Michael Goldburg who is an amazing director who any actor would love to work with. Directors first notice I am short and bald. But seriously I think they see that I am prepared, dedicated, committed, responsible, and love to collaborate. I think they can see I am trained. I care about the story and vision. I like to enjoy the process but that I also take it seriously. I have an interesting sense of humor. I am a team player. I think they see that I listen.
First off, every one of us is unique. It's what makes us all interesting and human. Enough Philosophy. I am foremost unique because of how I was raised, my own life experiences, and all the pain, joy, success, and failures that are only mine! I think what makes me unique too is my dedication and wanting to dive in. I care too much at times. I am neurotic and humble. I have a whole lot of energy for my age I'm told. I have been known to cry at love stories and even some commercials. I care very much about people and the world situation. Even more now than before. I am competitive and I love to laugh. If we can't laugh at ourselves then I think we get lost.
Tell us about your short film, "Justice."
And speaking of the world situation – I guess that this was in my wheelhouse. Justice has turned into a short excerpt of a pilot. It is written by the remarkable Dave Chan. It stems from a meeting with the director Michael Goldburg. We were discussing a short project that I wanted to do for myself and I wanted Michael to direct. We talked about the kind of role that would honor me and we turned to Dave Chan. He came up with an incredible script that was so good and detailed, it seemed like it would be a perfect fit for a series. I produced it and starred in it with Janelle Tedesco. We filmed it in late December and are completing post production. The proof of concept is about a Judge and his wife who have lost their son. They have both taken different roads since. In order to rise to the the State Appellate Bench, Judge Halford must commute the sentence of a cop who shot an African American man. His decision causes rioting and further separation at home. The role really fits that underdog, powerful, edgy man who has a chip on his shoulder. As I mentioned, I love roles that are grey. It certainly is and will become even greyer.
Share a moment on the set that challenged you.
OK. Yeah. One, in particular, comes to mind. I was doing a commercial for the web for a particular phone company in the summertime. I had a suit on. I had sat around for hours and they put two cardboard attachments around my wrists and wires came from them. The set featured a large map of the country on the floor. I was supposed to pull my arms as if I was being restrained when I lunged forward. Well – the lights were extremely hot and being bald, sweat started to come down early and often. If this reminds you of Albert Brooks in Broadcast News it should. They finally threw in the powder puffer to me to keep putting powder on by myself. My back by this time was killing me. Another time I was doing something and I had been sent 6 long pages of dialog. I memorized it in a day and came to set. I had a cold and sat around all day long. When it was time to go, the Director said you have it all memorized? I said sure. He then said something about 12 pages of technical dialog. I said but I was given 6 pages. He looked at it and said it was an old copy. They changed it overnight. I could have memorized it the entire day I was sitting waiting. Anyway, we cut it into sections and I went with it. Lastly, I have also been on stage with 103-degree temperature before.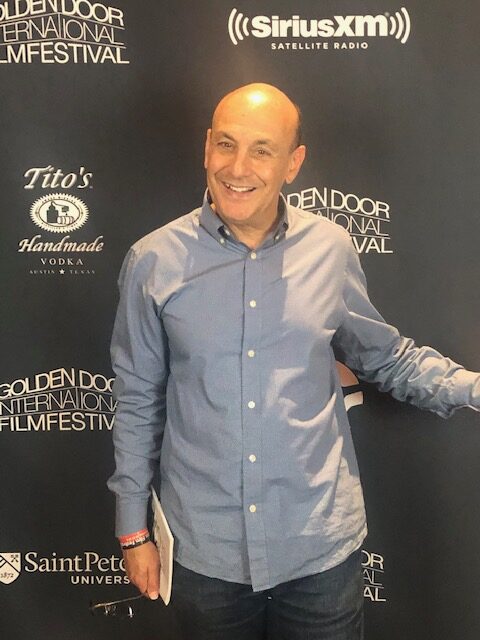 What is next for you in 2020?
I have plans, but I wouldn't it be nice if you knew what exactly was coming your way? Maybe not. These were my goals pre-pandemic when plans were still possible. Justice was released on Social Media and I am still working on my own film even though the actual shoot has been delayed. I also am looking forward to many auditions for TV and film opportunities when things come back. Still submitting online. The beauty of this business is you never know what opportunities are headed your way. I look forward to having more films in festivals. I look forward to attending an on-camera workshop with master teachers Jean Louis Rodrigue and Kristof Konrad of Alexander Techworks when conditions allow. I have been taking workshops with them for 6 years. Later in the year, I plan to take another workshop with Larry Moss. Always training is very important in your career. There are many favorite roles that I still want to do. I have been doing online readings and other self-taping through my new friend zoom. I will continue to do so until things are safe. I still am expecting 2020 to be an incredible, amazing journey, which is why I love life.
Outside of acting is there anything you are particularly proud of?
In light of what is occurring now, I am proud that I once won the Time/Warner's Andrew Heiskell International Human Rights award. When I worked for Time/Warner as a project manager in my day job, I was nominated by my boss. In the mid 90's I lived in Lancaster, CA in the Antelope Valley. Even though I am not Hispanic I was the Vice President of Latinos for Social Justice. An incredible group of amazing people spearheaded by George Salas. At that time there were a series of hate crimes in the area perpetrated by skinheads and what is called today white supremacists. We took up the fight to get a human rights council developed. There was an effort to stop it and cover up the implications. But through organizing with Latinos, African Americans, Jewish groups, and working with city councils, the LA County Supervisors, and publicizing it through television and Newspapers pressure came to bear. It also got national attention in a major News Magazine. We also were successful in fighting other attempts to enact legislation in the area and school board rule changes that promoted some of the agenda of the radical right. I always felt that if one group is persecuted or becomes a victim of hate crimes then all other minorities would also be at risk. I ran for the school board myself. I never imagined I would win an award for it, let alone commendations from the city of Lancaster and the LA County Supervisors when I moved back east. I also got to donate $1500 to the Simon Wiesenthal Center as part of my award from Time/Warner. More importantly, I believe this work hopefully in a small way has moved the needle. I am so pleased to see people en masse finally standing up for justice and human rights in this country.
Social media links:
Website: www.stevelichtenstein.com
IMDb link: www.imdb.me/stevelichtenstein
Actors Access: https://resumes.actorsaccess.com/stevelichtenstein
I want to add that I am represented by SW Artists. I'd like to thank my agents.