Both surreal and very real, WE GOT A PROBLEM WITH GROUNDWATER is a hauntingly beautiful short film told by Director Shelby Baldock – based on the poem by Noah C. Lekas.
This visually captivating film explores the division between life in the county and life in the city. In a recent interview with Chapman University, Baldock describes the story as "the surreal futility of the working class, and a man nearly getting chopped to pieces after getting drunk on the job at a paper mill. It takes that idea a step further with the idea of the groundwater from that very paper mill seeping into everyone's lives."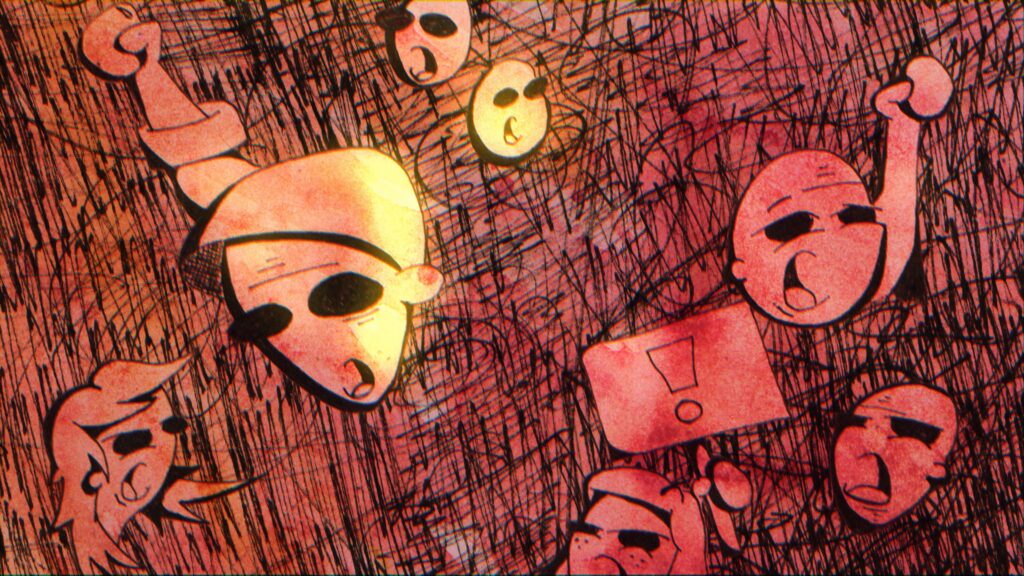 The rich narration (Ron Gephart) delves into the pollution of the land as eroding sludge gushes from the pipes while the paper mills steal fresh air away. The county men worship a patriarchal figure while the city types – only worship themselves. The summer months get especially rough as the ground dries up, begins to crack and air becomes arid and green. The narrator's words are almost prophetic as they spew out of his mouth onto the screen like acid rain.
The deeper themes of this film deal with the toll that is associated with being a member of the working class. The story of the lifer, who was almost killed in the woodchipper, is a repetitive issue that the narrator says happens every few weeks. Every time they want to leave – they can't – since there's nowhere else to go except for the copper plant to get arsenic poisoning. They'll be stuck in the working class for life.
"I'll be damned if the good Lord didn't put me here to be more than a notebook." As the narrator whispers these final words, the viewer feels a sense of dwindling hope going down the drain, both metaphorically and literally, as the character on screen appears to be flushed away.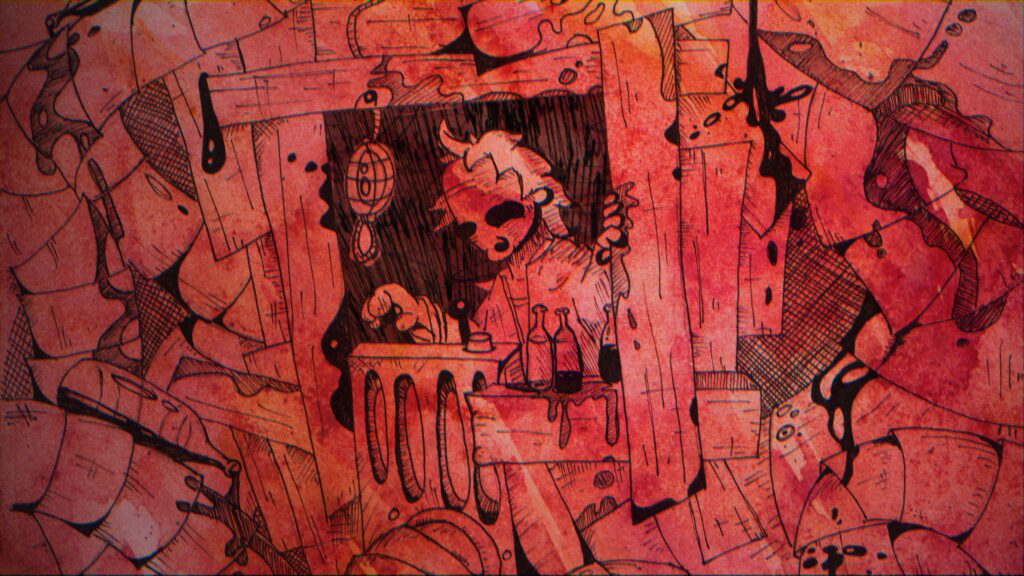 The illustrations and animations done by Baldock and Eric Huber paint a visceral sight of the blight in these counties where the working class reside. The eerie ever changing red graphics that envelope the distorted cartoon scenes evoke a sense of horrid uncomfortability.
The sound design between the narration, score (Baldock) and sound effects were absolutely superb. The incredibly gritty narration adds a layer of pure horror that adds to the film's frightening aura. Along with narration, the score gives the film another dynamic dimension which brings the grim content to a near terrifying level.
Both the visual and auditory landscape of this film do exactly what was intended. Baldock creates a miserably bleak working class world that ultimately sucks you in, chews you up and spits you back out.
At only five minutes long, WE GOT A PROBLEM WITH GROUNDWATER does a phenomenal job of visualizing the life long toll that being a member of the working class can have on a person – and on a community.