She's Not Your Type is Aussie off the wall. A single guy who's been alone for a while is excited to show off his new girlfriend to his favorite couple, and the ten minute short by Matthew C. Vella definitely gives us Australian for crazy comedy, mate.
So Barry (Shane Millward) waits with Sarah (Zoe Panaretos) and Anthony (Efkan Cetin) at the local eatery. Barry's new love, Alex (Adrianne Armida) is little late for their double date and the anxiety gets in gear as Panaretos's quickly goes into judgement mode. "She's only 45 minutes late," the actress lays down her uptight baseline.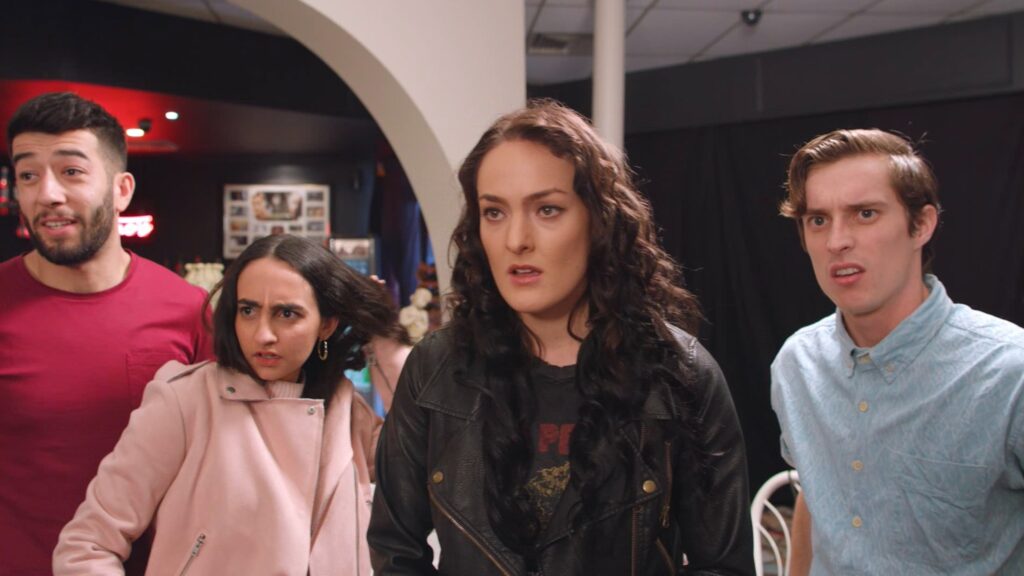 But Anthony is a good guy. He's just glad Barry has found someone. Anthony has no idea how low a bar he's set, though.
So Alex enters, and the hard riff of a hard rock 'n roll guitar means this girl definitely goes big. Unabashed, Alex blows past the host with her smoke, and as the Helmut Uhlmann score spirals out of control, it signals that we're in for something beyond the ordinary.
The young free spirit then nonchalantly details a day full of felonies, and Armida does so with a devilish double edge. In turn, Alex gets a rise before the first course, and we can't really tell if she's dishing the truth.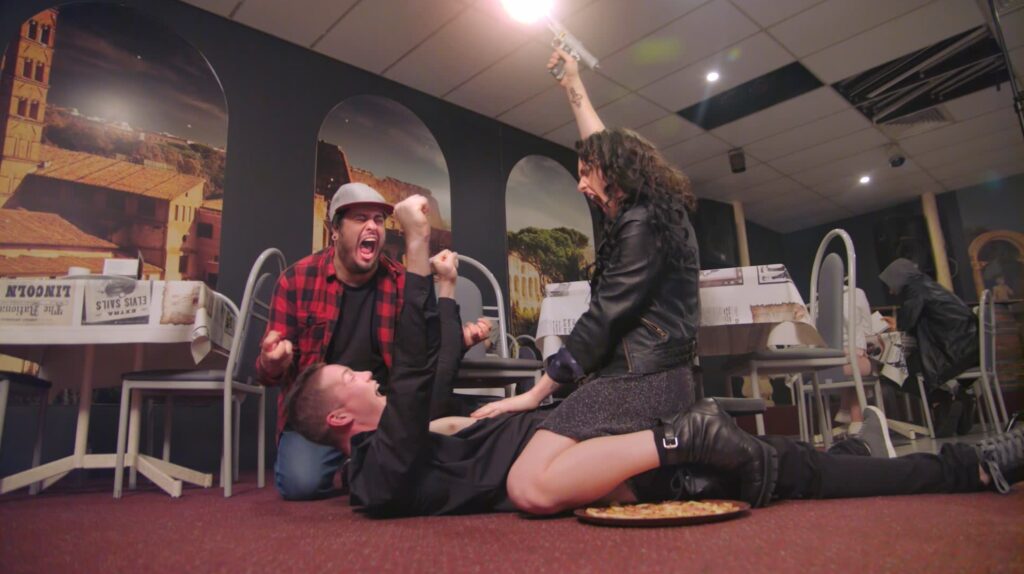 Shocked appall written all over their faces, Panaretos and Cetin sell the possibility, and Armida times the beat by rubbing in the uncertainty. "Barry your friends are so funny," the actress plays cute and coy. Add in Millward's puppy dog affection, and there's a comedic disconnect between the two couples that gets right up in your face.
Not done yet, we get a look at one of Alex's accomplices, and why shouldn't he be an eight year old boy. Tommy intrudes on the double date and lets his handler know he's there to score a fix. You just got to love Australia, and Joshua Vincente does his country proud by being completely oblivious to the inappropriateness of his discourse.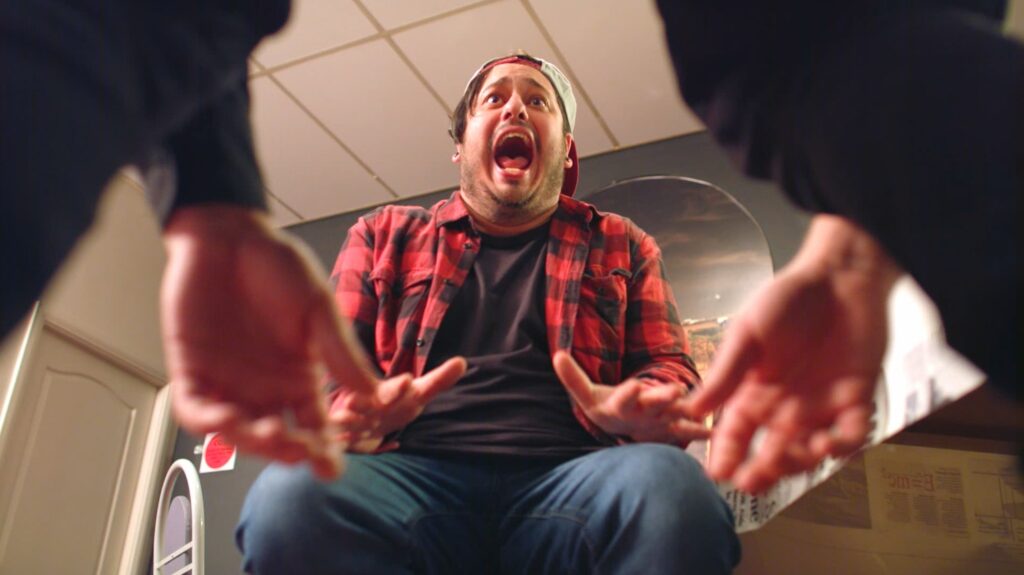 An absolute delight, Vincente will have no part of Sarah's disapproval either. "Shut up Bitch," the young actor sinks his teeth in.
A deadpan proudly proclaiming that Australia doesn't need no stinking Child labor laws. But the main event must return, and Armida's hard comedy edge from down under continues. Thus, Sarah and Alex pair off in the bathroom, and not hesitating in the least, her girl talk should make her every guy's type.
She's Not Your Type is the title, though, and maybe even Australia has limits. On the other hand, there's no reason for you to draw the line. Alex is a world away, and whether she's your type or not, this appealing Award Winning short is sure to be to your liking.