Take2IndieReview sits down with Actress/Producer Heather Brittain O'Scanlon to discuss her thriller VICTIM NO. 6.
How did your career in the film industry start?
As an actor, I started with theater in high school and college and in my early 20's I moved to LA. While I was there, I worked on a couple of independent films and did some extra work, but I wasn't as focused as I needed to be to make acting my career. Looking back, I know now that it wasn't my time.
As much as I always felt that acting was my first love, I didn't fully come to realize what that meant until my mid 30's. After taking a more traditional career path, moving back home to New Jersey and starting a family, I started to feel like something was missing. I eventually began doing community theater, taking acting classes and I signed up for Backstage and Actors Access accounts. I started submitting myself for projects, going into New York City regularly, auditioning for and booking student films and spec commercials, which eventually evolved to more professional productions. Pretty early on, I booked my first feature film with a strong supporting role in Tom's Dilemma, produced by Darren Dean (The Florida Project, Tangerine), which was an incredible experience that solidified my intent to make acting a full- time career.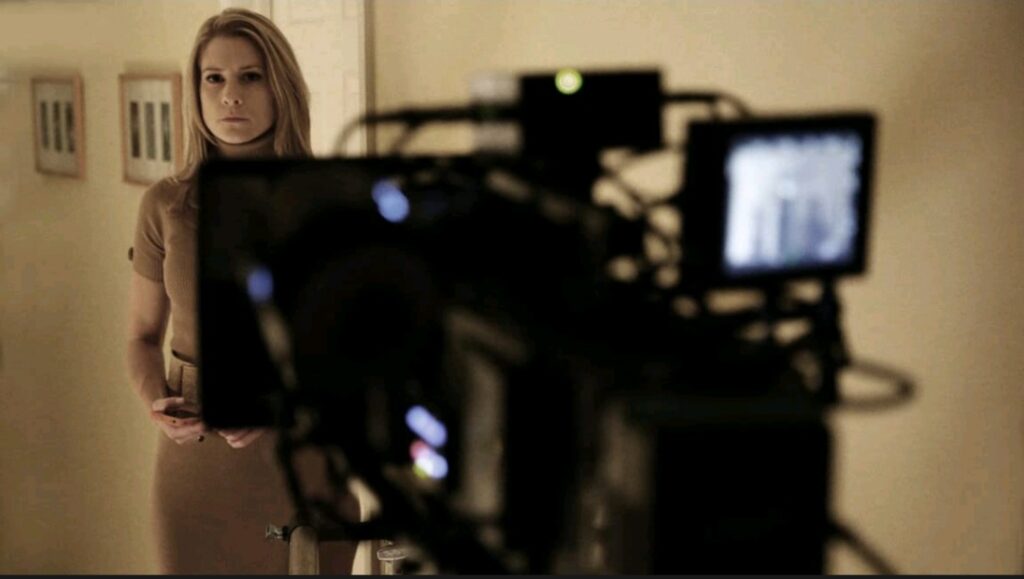 The first film I produced was actually a short film that my son had acted in with me (the first and last film he ever did). After filming, the director had a parting of ways with the production team, other projects became more pressing, and the footage was shelved. This happens a lot with independent films (which is really frustrating as an actor trying to build a reel), but this time it was especially precious to me because my son was in it. I pleasantly persisted for over a year until the director finally agreed to give me the footage and let me finish the film. I put together a small post-production team and we completed Benny's Recital. I was surprised by how much I enjoyed the whole post-production process. As an actor you have to put a lot of faith in the production team; once you walk off set, all control is out of your hands. I loved the creative control that producing offered – and this was the birth of my production company, SOS Productions.
You have experience with acting, producing, and writing for film. Are there any other roles you would consider exploring in the future?
I suppose it's in the back of my mind that I might one day want to direct, but I'm in no rush to add that to my plate just yet. My focus is acting and, when I'm also producing a project, that does take away from the energy I put into booking acting roles. Though I think that at some point in the future an opportunity to direct will organically present itself, and I'll know when the time is right.
Are there any actors that have inspired you throughout your career?
Oh, wow, there are so many, and I get so fired up when I'm moved by an actor's performance. Of course, an obvious answer is Meryl, as she is a goddess of a chameleon. I'm also a long-time admirer of Jodie Foster. Julianne Moore – did you see her recent film Gloria Bell? She was impeccable in it. I think Amy Adams has a lot of range and I love to see her take on different roles. Margot Robbie is another one – she's so impossibly beautiful she could practically just take that to the bank alone and have it be enough. But her raw talent is undeniable, and I love the energy she brings to every part she plays. OH – and I just saw Carrie Mulligan in Promising Young Woman – that was such a powerful film and her performance was exquisite. Also, Regina King – I remember when she was on that show 227 in the late 80's. Since then, she has built such an impressive body of consistently good work. I was thrilled for her when she won the Oscar a few years ago for If Beale Street Could Talk – it was an affirmation that if you're talented and work hard and stick with it, it will pay off. Can you tell I could go on and on?
Can you describe your initial reaction when reading the script for Victim No. 6?
I was blown away! Nancy Menagh wrote a fun, unpredictable thriller with such fascinating characters; she put a lot of thought into their backstories and the era. She really did her homework and wrote a brilliant script. I was also so excited to work with Russ Russo and thought she wrote such great roles for us both – I couldn't wait to dive in!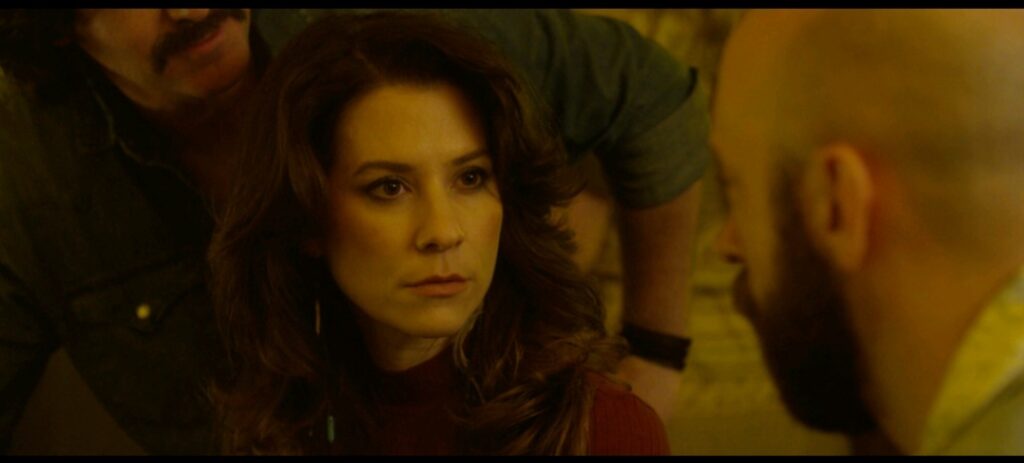 Your portrayal of Donna in Victim No. 6 is spellbinding. What attracted you most to this role?
Thank you so much for saying that. Donna is a complex character which, as an actor, is such a treat to explore. She had a difficult childhood, but fought to make a good life for herself, despite the odds stacked against her. She is extremely smart, driven and confident. Also, Donna has the hair that I only wished I had in middle school.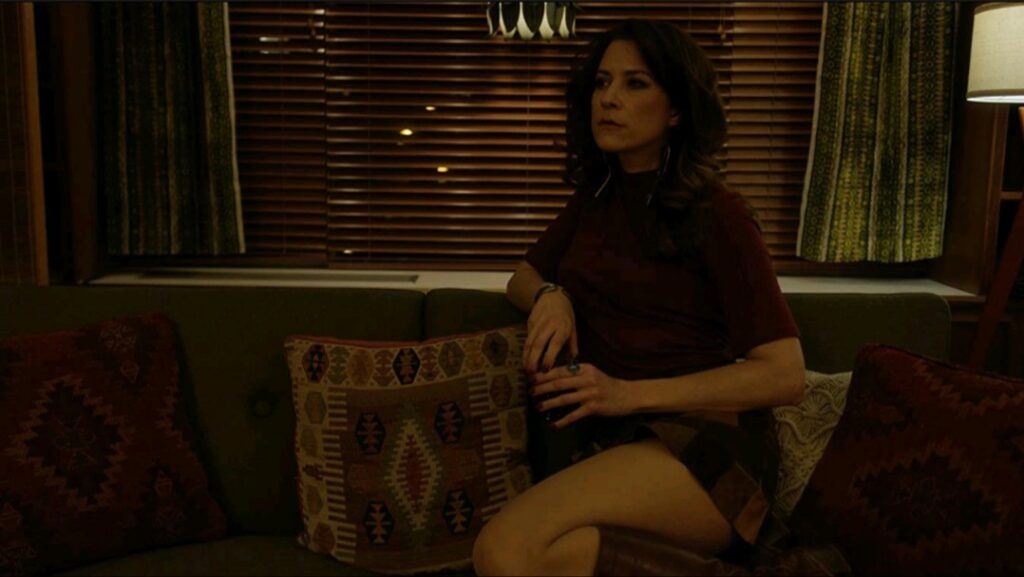 You have a long-time working relationship with director Nancy Menagh. How and when did this professional relationship and friendship start?
Nancy and I met back in 2012. I was just getting back into acting and auditioning for student films through casting notices I found on Backstage. Nancy posted a casting notice for her NYU senior thesis film, As It Seems. Our professional relationship started when she cast me in the lead role in that film. But I think our friendship really blossomed after filming wrapped. We stayed in touch through post-production and, when the film was finished, we met in the city for lunch to celebrate. Nancy introduced me to escargot, we drank wine and we've been friends ever since. Really, what's a better foundation for a friendship than film, escargot and wine? We worked well together during our festival run and realized that, with both of us having complementary strengths, we make a great team.
Were there any struggles you faced playing such a complex character? If so, what?
The complexity of Donna wasn't an issue for me; it was actually because she was so complex and layered that she gave me a lot to work with and I loved that. Nancy and I spent a lot of time talking about Donna's past and her why's in life. By the time we got to set I felt very comfortable walking in her shoes, even though the life she lived was very different from my own. There's a great Meryl Streep quote which really resonates for me, when trying to connect with a character that differs from me, "It's finding the similarity in what is apparently different, then finding myself in there."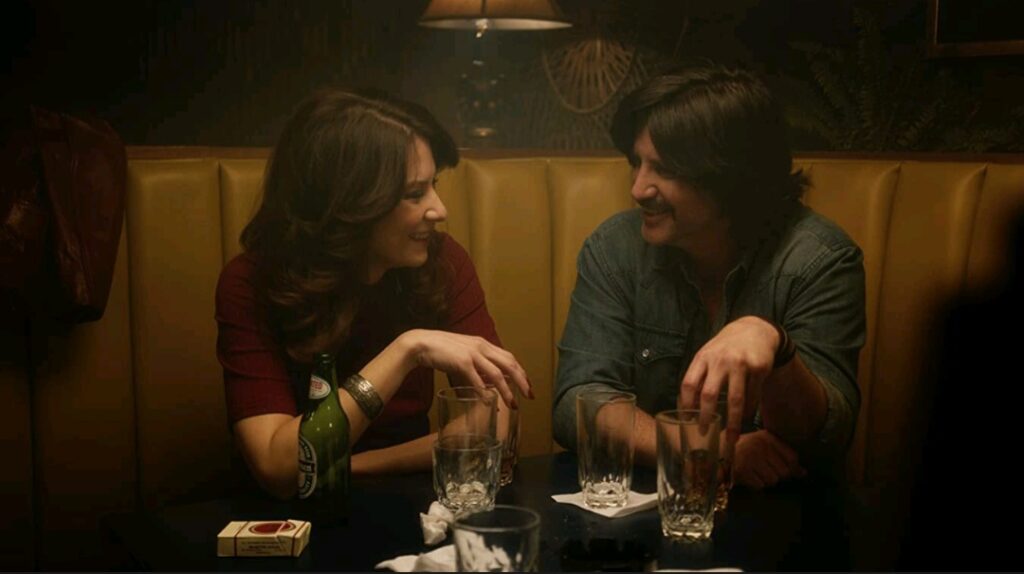 I actually think that's not just a good perspective to have when acting, but also to have in life. The world would be a much better place if we all spent a little more energy finding common ground with others. It's there, if only we are willing to look for it.
You are the founder and president of SOS productions. What do you and your production company look for in a script?
Compelling stories and strong female roles! And, if I'm being honest, a strong female role for myself! SOS is constantly evolving, leveling up with each new project we take on. I want to keep learning from every project, and to make every film better than the last one. I want to make films that stay with you once you've left the theater (or your steaming platform), that inspire conversations long after the film is over.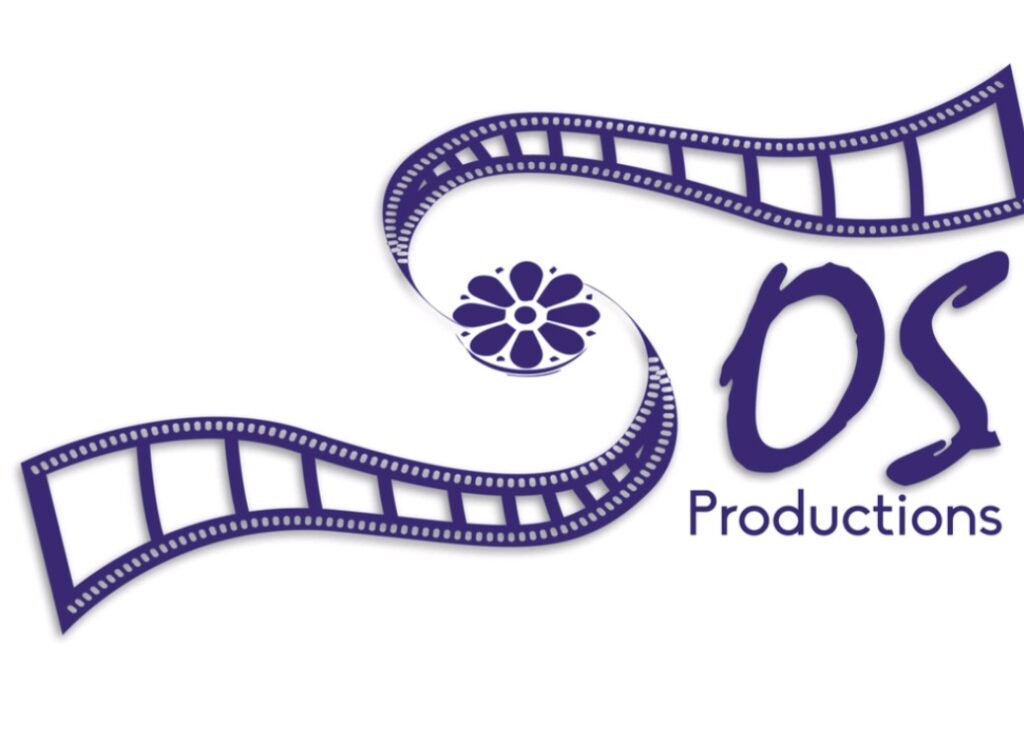 As a woman in front of and behind the camera, what message do you want your work to convey to young women?
This is a tough business and there really are no over-night success stories. Look at this business as a marathon, not a sprint. Have a multi-year plan. Set goals, achieve them, and then set new goals. Ask for advice from people in the industry who know more than you. Put in the hard work. Be willing to start at the bottom, but also know when it's time to level-up. Have grit. Listen to your gut. Try new things. Learn about the business side of the business, not just your craft. And don't get too comfortable; if you ever feel like you're the smartest person in a room, it's time to find a new room.
One more thing – make friends! Some of the best people I know are friends I've made through acting and filmmaking and my life is so much better for having those beautiful souls in it. Create your own network of like-minded creatives. But don't network for networking's sake. Don't just be friends with someone for what they might be able to do for you but think about how you might be of service to them. There's enough pie for everyone if we all just help each other.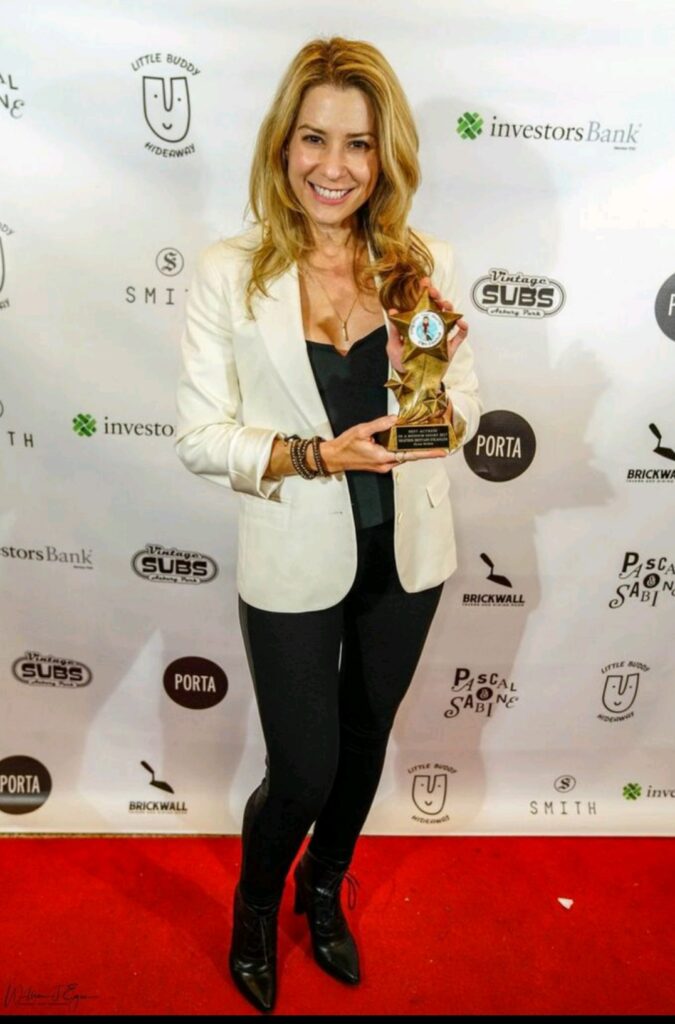 You are Vice-Chair of the board of directors for the Garden State Film Festival. What responsibilities do you have as a board member?
Yes I am! I wear a lot of hats with GSFF. We are the first and largest film festival in New Jersey, going into our 19th year this month. We attract more than 25,000 people to Asbury Park every March and this year we are doing a hybrid in-person and virtual event showcasing 300 films from 25 different countries. Organizing an event of such magnitude is a huge undertaking and we start planning for the following year even before the then-current year's event has taken place. One of the biggest things I try to do is raise money; not only do we have to pay for the event itself but, as we are a non-profit, we do several outreach events throughout each year, bringing independent film to students, seniors, military and to our New Jersey communities, in general. We could not do all we do without the generous support of our sponsors. I also run our social media, which can be a full-time job in itself! I'm on the film selection committee, which involves watching hundreds and hundreds of films throughout the year. And I chair our Actor Awards Committee. With the blessing of our board, I started the Actor Awards committee in my first year as a board member. I feel it is important that we recognize not just the great work of our filmmakers, but also of the actors who bring the filmmakers' visions to life.
Do you have any future projects in the works?
Always! I have a couple of feature film projects in development, in which I'm cast. I'll stay mum on those until we get a little further down the road.
But on the production side of things, I am so excited to be producing my first feature film, Big Enzo's Wedding with my producing partners Francesco Nuzzi and Wally Marzano-Lesnevich. Big Enzo's Wedding is about a middle-aged Italian-American man who confronts his flaws, shortcomings and family turmoil when he returns home for his father's remarriage – to a man. We plan on filming entirely in New Jersey and taking advantage of the New Jersey State Film Tax Credit Program. We are currently looking for investors and are in pre-production, with plans to film in the fall of this year!