Crock Pot is a horror movie that will not necessarily terrorize or chill you to the bone like Silence of the Lambs or Jaws – but the nine minute short still carves out a nice little space for itself, and the quaint finale gives just enough shock value to really enjoy this Ty Jones film.
So there's something evil lurking in the home of Tina (Jessie Burkette) and Gary (Mike Anderson). The cropped view of the action gives a sense that someone is watching. But the chill sort of fades into the background when the couple comes home, and we learn that the wife has a real mother-in-law problem.
The problem bursts through the front door in the form of a crock pot. "She got this for me so I can make something tomorrow, and she can tell everyone there that I didn't do it right," extols Tina.
A standard Thanksgiving mother-in-law move, and Burkette coming apart at the seams really sells it. The viewer isn't the only one who feels the intended chaos, and Anderson's attempt to contain the situation probably looks familiar to plenty of husbands.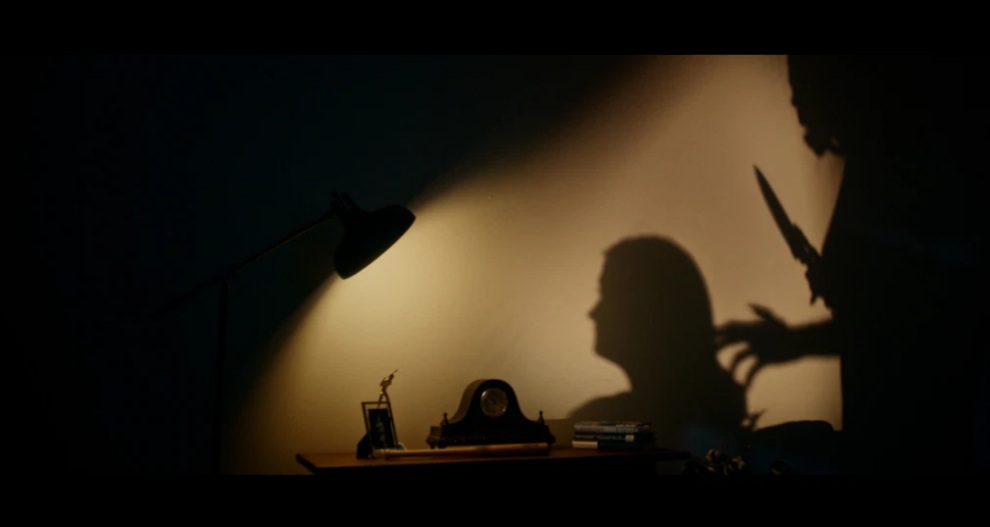 Even so, Gary has his wife's back. It's only one day and the hapless son freely concedes that his mom can be a monster. Still, Gary must be pragmatic. "She is my mother," he reminds and tries to smooth over the rough edges.
A nice try but evil isn't the only thing lurking in the house. In other words, no amount of give and take can overtake the grip that the matriarch has over Tina and Gary.
So Gary goes to bed angry, and Tina is left behind to boil over with her new cooking implement and setup-to-fail recipe. Of course, the loving images found all about and the cozy home life demands things settle down.
Burkette switches gears accordingly, and the drama goes down several notches. A scary movie on the TV does signal uncertainty, and the foreboding score by Ben Benefield reminds us that something else is still up. The sudden emptiness of the living space doubles down the mystery but how bad could it be? Set up against the everyday struggle of an annoying mother-in-law, there can't really be any reason to worry. Maybe, but the outcome really hits the spot and will even leave you with a nice little chortle on the credit role.