In July 2015, Tara Notrica received an autologous stem cell transplant for a rare hematological/immunological disease. In June 2018, she received an allogenic bone marrow transplant from an unrelated donor from "Be The Match" for the same rare disease. Both transplants were done under the direction of Dr. Sergio Giralt at MSKCC in New York City. Matthew White from 4th Coast Productions of Rochester, New York filmed her story to make a documentary called Second Chance. Take2IndieReview sits down with Tara to talk about her incredible journey.
Can you briefly describe what mast cell disease is and how it has affected you and your family?
I want to preface this by saying that I'm not a medical professional, and anything I say pertains only to my case and my experiences. Each of our cases present very differently. Mast Cell Disease includes Mastocytosis and Mast Cell Activation Syndrome. It is a rare hematological/immunological disease. l have Mast Cell Activation Syndrome in which my mast cells don't function properly. In my case, various triggers like foods, chemicals, odors, perfumes, colognes, pet dander, alcohol and environmental allergens cause me to have anaphylactic episodes with hives, facial swelling, gastrointestinal symptoms, constriction of airways and very low blood pressure requiring treatment with medications like epinephrine, steroids, Benadryl and an inhaler. These episodes became very scary for my family because I required continuous ER visits, and it took 5 years to be properly diagnosed.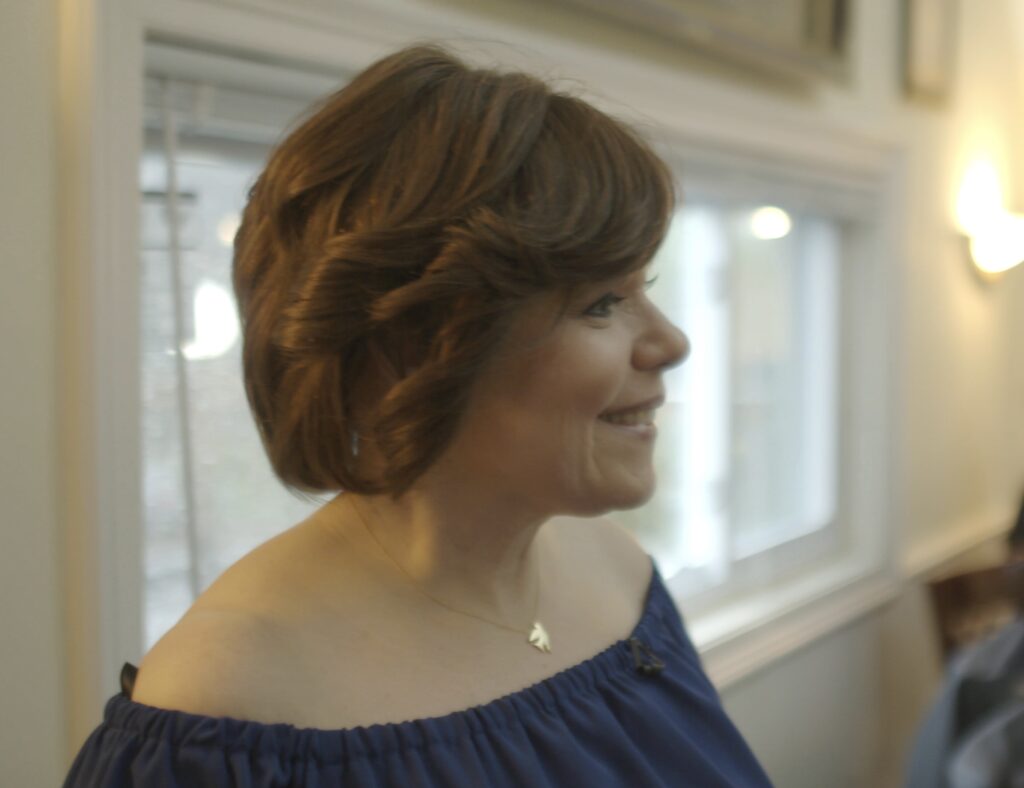 How did the opportunity to capture your experience with this disease on camera come about?
I knew I wanted to share my story for many different reasons, especially so I could help others. I actually started writing about my journey, but then the opportunity to create the documentary came about. I was referred to Matthew White from 4th Coast Productions and shared my story with him. He loved my story and felt strongly that it was something that needed to be told. He then began all of the planning and preparations for filming.
What was it like letting the film crew into this very personal experience?
In my opinion, I think whether it was myself, my family members, my doctor, my Senator, my friends, the school community and even the film crew, we all thought it was an incredible and very inspirational experience. We all got along so well that it just made the whole process so natural in a sense.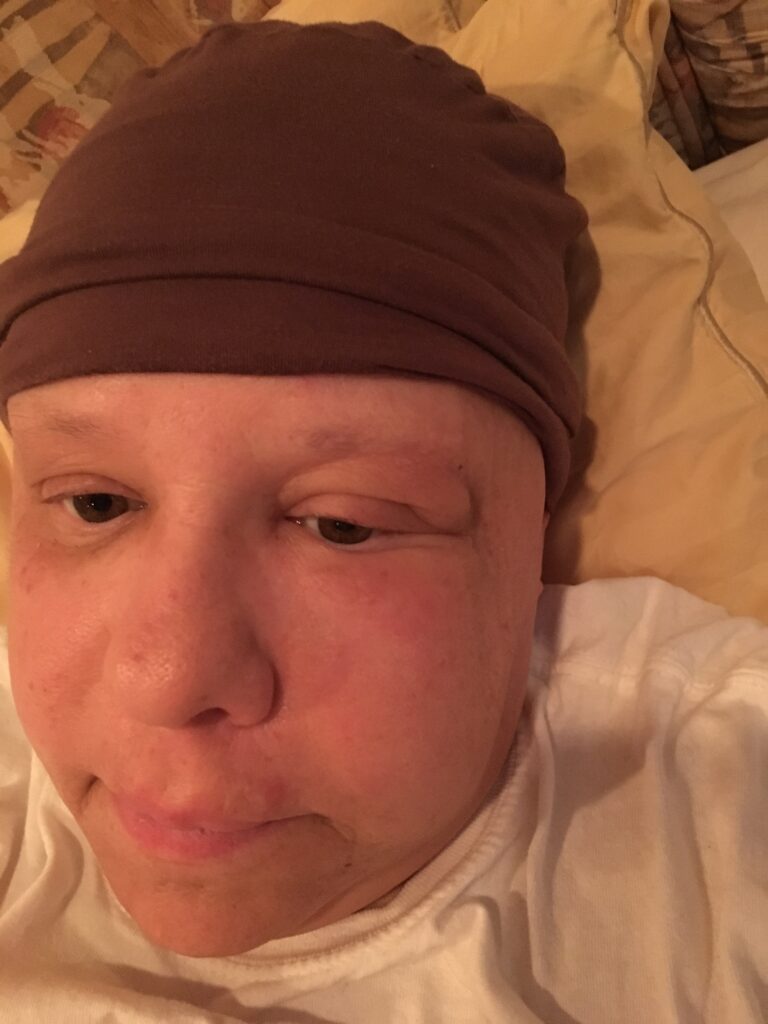 How was music introduced into your journey with mast cell disease?
I'm actually a 2x transplant recipient. I had an autologous transplant using my own stem cells in 2015 and then an allogeneic transplant with my anonymous donor in 2018. Transplantation requires a tremendous amount of time in isolation. One of the services that MSKCC provides is music therapy in your room. My Music Therapist was Karen, and she was one of my inspirations. I also like to write, so I spent a lot of time writing. Then, my daughter, her Vocal Coach, Robbie Rosen from American Idol, and I decided to write an original song pertaining to my journey. One led to 2, then 3, then finally 11, and we ultimately started collaborating with other people that are featured in the film including Michael Guerriero, Javon Talavera-Ingram (Jay Jetson) & Professor Terrance Tompkins. We're planning on releasing a soundtrack with 9 of the 11 original songs, most of which are featured in the film. Samantha has been singing since age 4, so Samantha and music were truly my lifelines.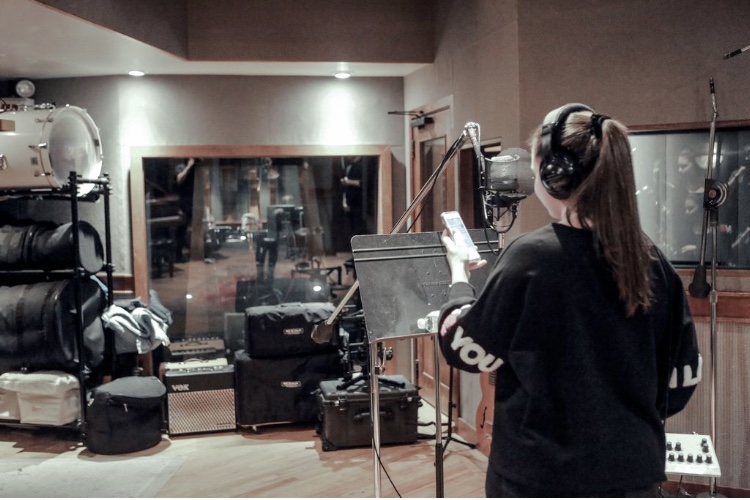 What was working with co-directors Matthew White and Brian Gerlach like?
Working with Matthew White, Brian Gerlach and Parker Bement (Director of Photography) was just so wonderful and easy. They just made the whole process so comfortable. They were all so kind, caring, warm, sensitive, loving, personable and flexible.
What was the hardest part of filming this experience?
The hardest part was reliving and talking about how sick I was at points and having to confront the unknowns about the transplant, especially if I didn't survive.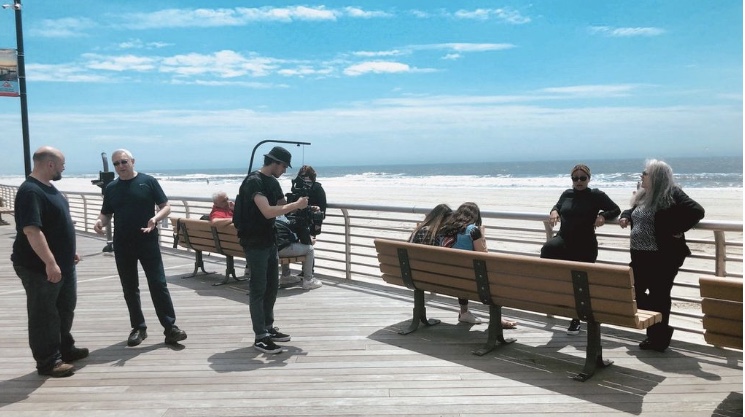 Second Chance focuses a lot on you and your daughter Samantha. How has mast cell disease shaped your relationship with her?
We talk about Mast Cell Disease a lot because Samantha has a lot of food allergies. Thankfully, at this point, she hasn't been diagnosed but has had a few episodes of anaphylaxis while growing up. The whole process makes you closer due to commonalities and our love and passion for music.
What were you and your family's reaction to seeing the film when it was finished?
We cried, we laughed, we reflected, we were in awe & we just fell in love with it. It definitely made us think about a lot of different things & have relevant conversations.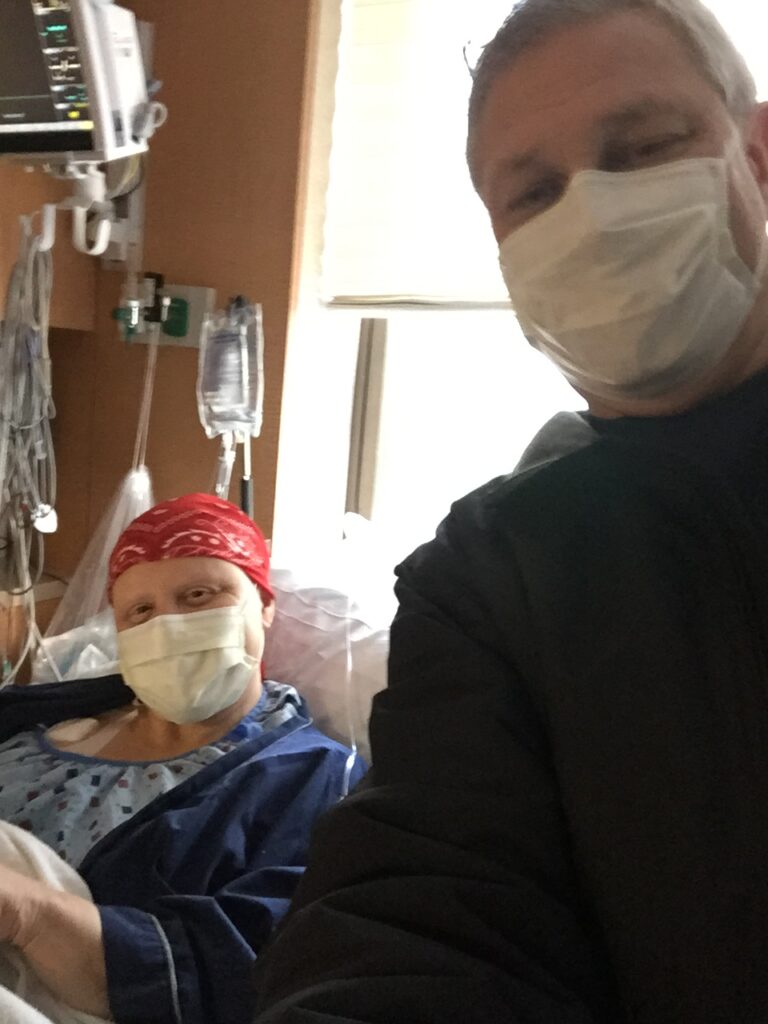 Do you have a favorite memory from filming? If so, can you share it with us?
One of my favorite memories was going into EastSide Sound Studios in Lower Manhattan and just seeing the excitement on Samantha's face when she was in the recording studio. Besides Robbie's home studio, this was the first time she was in a studio with incredible sound equipment recording some of her original songs. At times, it just felt so surreal.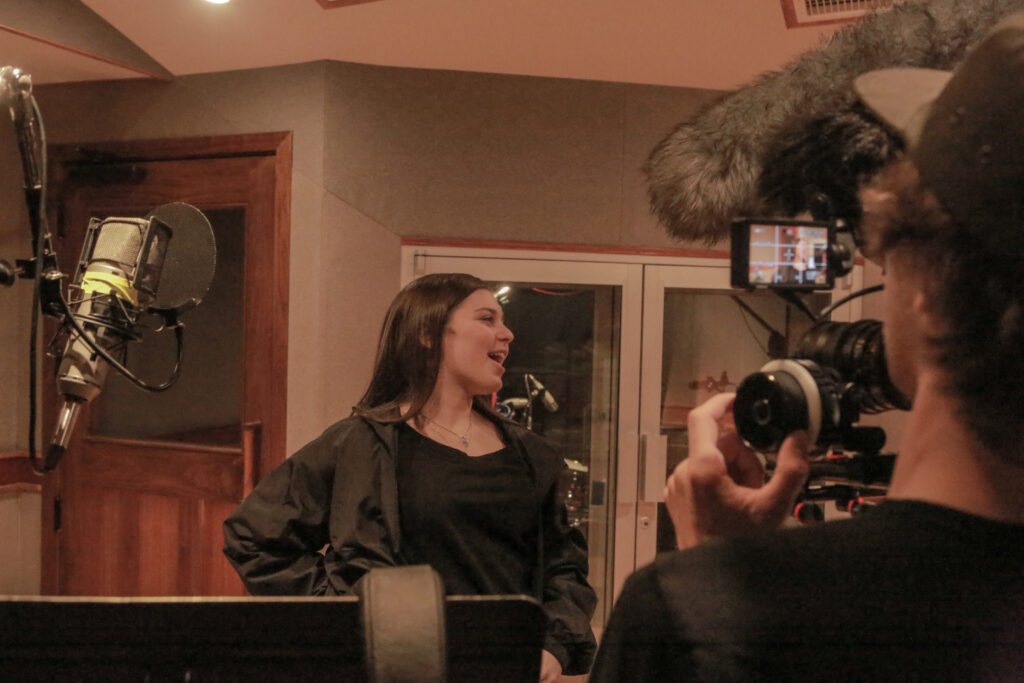 What impact do you hope Second Chance will have on its audiences?
Matthew refers to Second Chance as a multi-layered film. I hope we're able to continue sharing the film with the world through a widespread streaming service. Right now, the film is in the film festival circuit. I hope to act as a source of inspiration, courage, hope, strength, perseverance and fortitude. I hope to continue to raise awareness about rare diseases, educate about the bone marrow transplant process, encourage more people to become bone marrow donors by joining the registry with Be The Match, to raise awareness about NYS Bill S1377/A5755-2021-2022 pertaining to school bus transportation and show how music has healing powers. Ultimately, we all hope to recruit the music community, the acting/filmmaker community, the medical community, the rare disease community, the pharmaceutical community, the broadcasting community, the publishing community and any other community that will help us "SAVE ALL MANKIND WITH LOVE AND LIFE" (Upcoming Logo-Copyright 2021)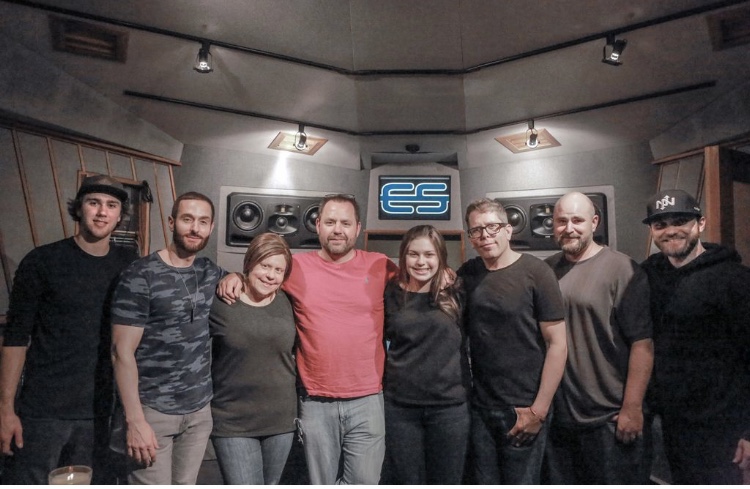 What have you and your family been up to since finishing the film? Has the pandemic affected your medical treatment?
I had a tremendous amount of complications after my allogeneic transplant & spent a lot of time hospitalized in isolation. I developed graft vs. host disease, had a reactivation of EBV, had 2 bouts of pneumonia and developed hemolytic anemia. From June 2018-June 2019, life was incredibly difficult health wise. Since I've been a little more stable, I have been doing some patient support volunteer work and advocating with organizations for rare diseases. I've been doing a lot of work related to submitting the film to film festivals, have assisted in designing a soundtrack cover & logo, have done 2 radio interviews and pitching for additional interviews, 2 other interviews and trying to stay safe during the pandemic. Samantha is currently completing her junior year in high school which has been somewhat challenging since she's been all remote. She's in all Honors and AP classes and has been accepted into Honors Society for Math, Science, English, Social Studies and Foreign Language. She's been preparing for the college application process and is currently preparing for NYSSMA All State with her Voice Teacher, Barbara Brand. They're doing it via FaceTime which is pretty incredible. We're celebrating acceptance into multiple film festivals, our upcoming screening in the Garden State Film Festival & our award for "Best Family Original Song and Composition" in the Garden State Film Festival. I still continue to take daily medications, require monthly treatments and monthly follow up. My care went uninterrupted during the pandemic with the exception of my bone marrow biopsy which was delayed. Some of my appointments were telehealth instead of in person, but Dr. Sergio Giralt, MSKCC, always made sure I was well cared for. He's the best of the best and will be very influential on Samantha's future, as she is planning on majoring in Biology and attending Medical School. Hopefully, she'll become a Singing Doctor!