No situation has more potential for growth, chaos, or meaningful conversations than an unplanned road trip with complete strangers, and Director Roxy Shih's 80-minute indie comedy Pooling to Paradise explores this exact scenario with a sophisticated and charming lens.
The film opens with a shot of Jenny (Lynn Chen from Saving Face, Shameless, and Silicon Valley), a "mommy blogger" who is racing against the clock to finish a picture-perfect breakfast for her family before she embarks on a week-long conference trip to Las Vegas, Nevada.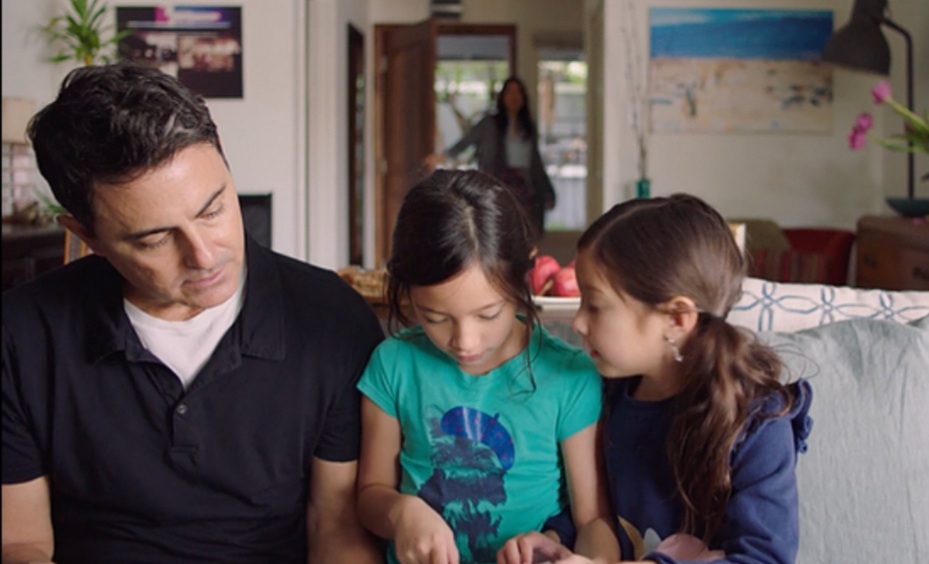 Through these moments of pristine preparation, the film reveals what the life of a mommy blogger is truly like on the other side of the screen: long days filled with screaming children, tasteless health smoothies, and a tiring effort to make her blog a sustainable source of income. The extreme juxtaposition between her supposed life online in comparison to her real and exhausting reality is grounds for immediate comedic relief, granting audiences with a funny and empathetic understanding of her disordered circumstance.
After a frantic morning at home, she rushes out the door to catch her ride to the airport: a bright red Jeep driven by Marc (Jordan Carlos, Broad City, The Colbert Report), a laid-back young man who spends most of his time constructively contemplating the meaning of existence. While Marc's casual demeanor is a stark contrast to Jenny's time-sensitive stress, her real tensions begin to rise after learning she had accidentally selected the "ride-share" option on her app. Her worries expand as she meets the two additional passengers piling in like sardines: Kara (Dreama Walker from Gossip Girl, Once Upon a Time in Hollywood), a talkative and energetic young blonde, and Sean (Jonathan Lipnicki from Jerry Maguire, Stuart Little, and Like Mike), a heartbroken and suicidal talent agent that is on his way to Paradise, Nevada.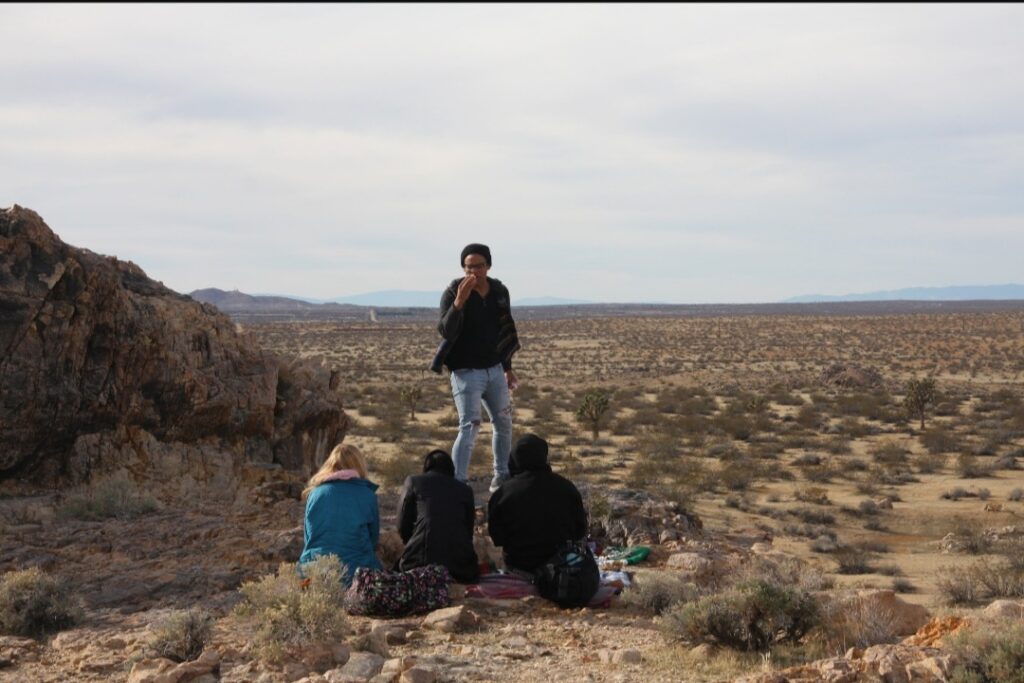 Due to the additional pickups, Jenny misses her flight and reluctantly shares the ride with the rest of the passengers as they travel across state borders. As events unfold, the backstories of each character follow suit, allowing them each to leave the trip with new perspectives on connection, closure, and acceptance from within.
The film takes place almost entirely within Marc's car, and the closed and intimate environment allows audiences to feel as though they are living this experience alongside each character. The film also features the vast, lonely, and desolate landscape of the desert, which acted as a perfect reflection of each character's interior, and a tasteful visual motif for the film's production.
The raw and authentic performances from the cast added a dimensional depth to the story as well, presenting viewers with a believable narrative that reflects the common circumstances we often find within the real world.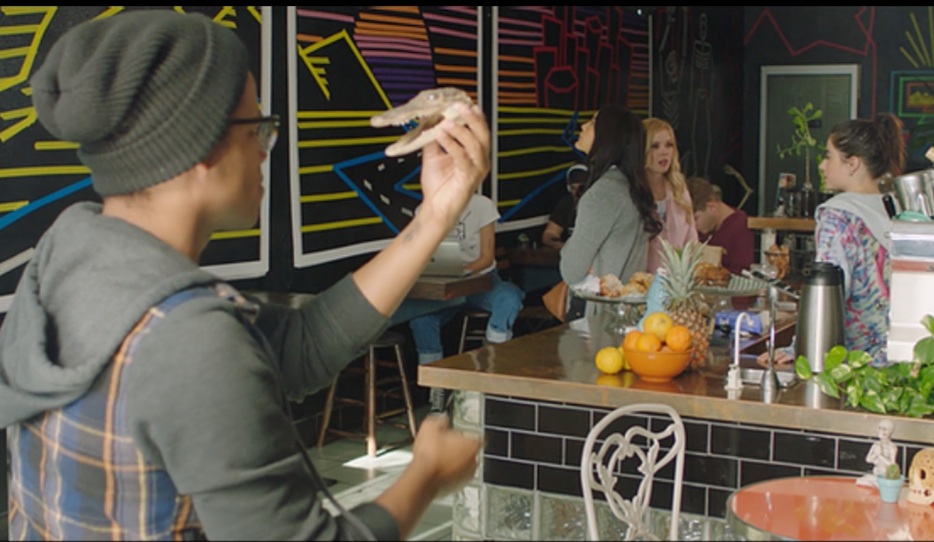 Pooling to Paradise was written and co-produced by Caytha Jentis, and her written dialogue translated seamlessly to the screen as the actors breathed life into her words on loneliness, purpose, belonging, and love. Each monologue was intentional and moved the plot forward in a gentle and inspiring way, and the execution of each line was delivered with a memorable sense of heart and validity.
Overall, Pooling to Paradise is an easy watch for viewers who are hungry for adventure within themselves. Each moment of levity is followed by a shared instant of lighthearted understanding, and viewers are sure to be impacted and inspired by this warm work of art.