Caitlin's screenplays have placed in numerous contests, including: CineStory TV Fellowship, ScreenCraft Drama Contest, ScreenCraft Comedy Contest, Austin Film Festival (Top 5); Blue Cat, and Scriptapalooza (Top 30). Her historical drama pilot, '57 CENTRAL, was shortlisted as a Top 5 finalist in the Fox Dramatic Script Call competition and was previously under development at Echo Lake Productions. Her directorial debut – the dark comedy short film, WICKED IMAGE – was an official selection of the 2020 Garden State Film Festival and 2021 Lighthouse International Film Festival. She was selected as one of Austin Film Festival's "25 Screenwriters to Watch in 2020" and currently works at HBO in NYC. Take2IndieReview sits down with Caitlin to discuss her journey…
What first drew you to the art of film directing?
I am a visual writer – I play out how scenes would be blocked, how character would deliver lines, what the settings would be, even what music would be a good fit as I write. Consequently, I often have to fight the urge to "direct on the page". So I figured, why not try to actually direct?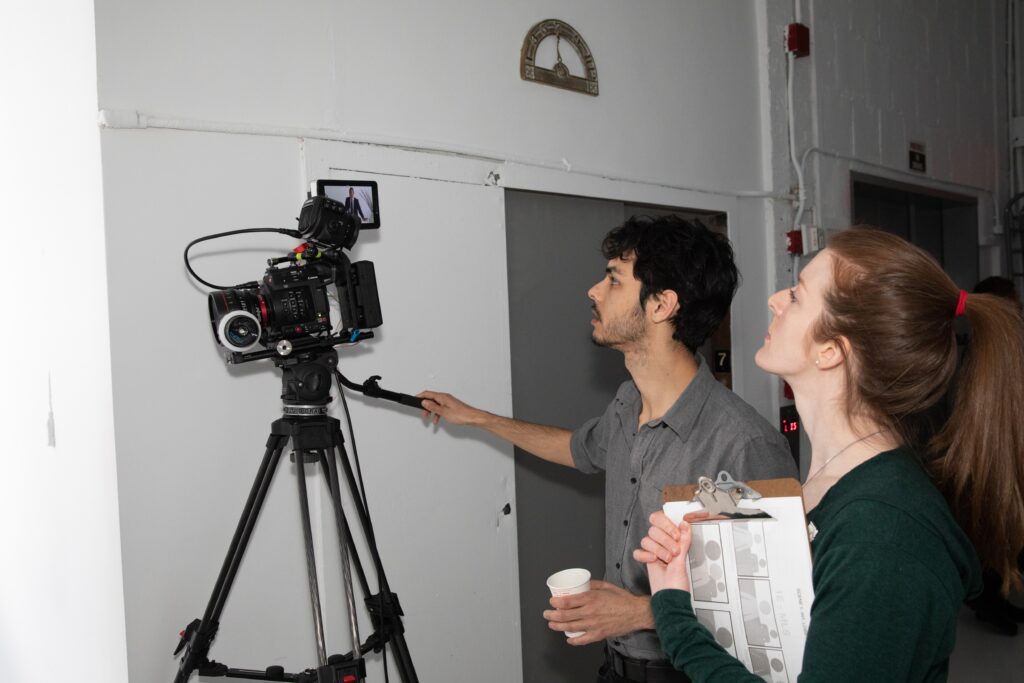 What are the most important lessons you've learned during the making of your directorial debut, Wicked Image?
How to delegate properly. Whether it's my brand of Type A or optimism, I tend to think that I can take on everything myself. Wicked Image was no exception. As the writer, director and producer, I had my hands in everything and it was difficult to see where my role ended and someone else's began. Making the film taught me that I have to create boundaries regarding my time and efforts, and that I have to delegate early on in pre-production to ensure that I protect my focus during production.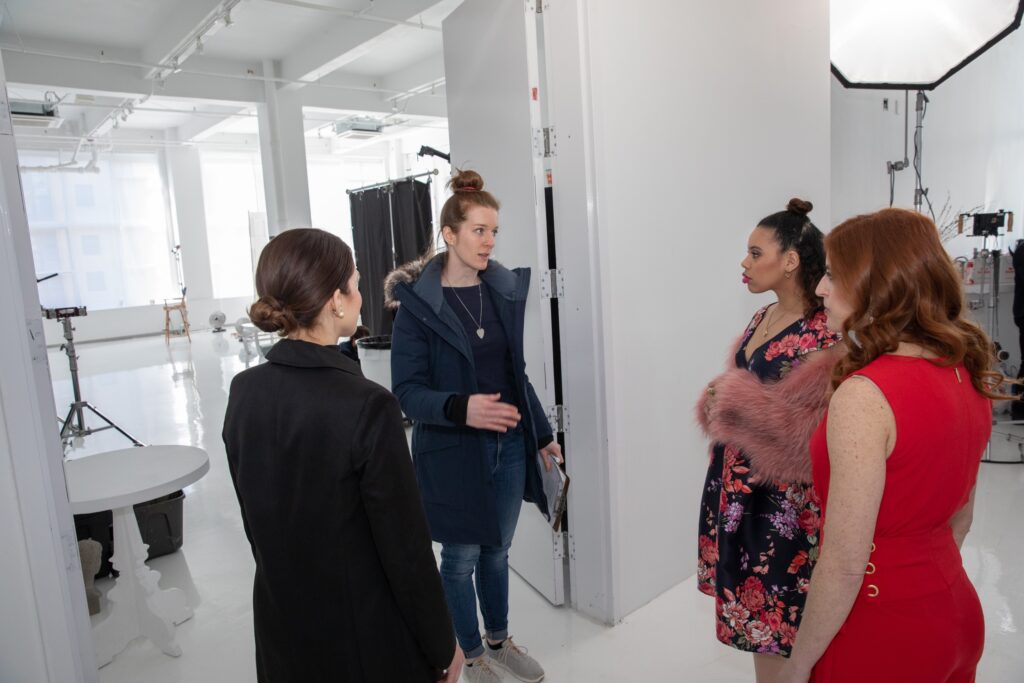 On top of your work as a director, you are also an incredibly talented writer. What helps you to push past the ominous writers block that all creatives tend to face?
I tend to have several projects in various stages at all times so that I can always "jump ship" when I need a break from my main project. This helps me to keep my thinking fresh and to never go a day without doing something creative. There is always something I can do: if I'm not feeling the writing, I edit some recently written pages; if I'm not feeling editing, I read or research or watch comps for ideas; if all of that fails, I re-read old material that I've written and am proud of to remind myself that I have created great stories before and will again – it just may not be that day! I'm a huge fan of creative procrastination – ideas will percolate and work themselves out in your subconscious even when you're not actively thinking about them. No use staring at a blank page!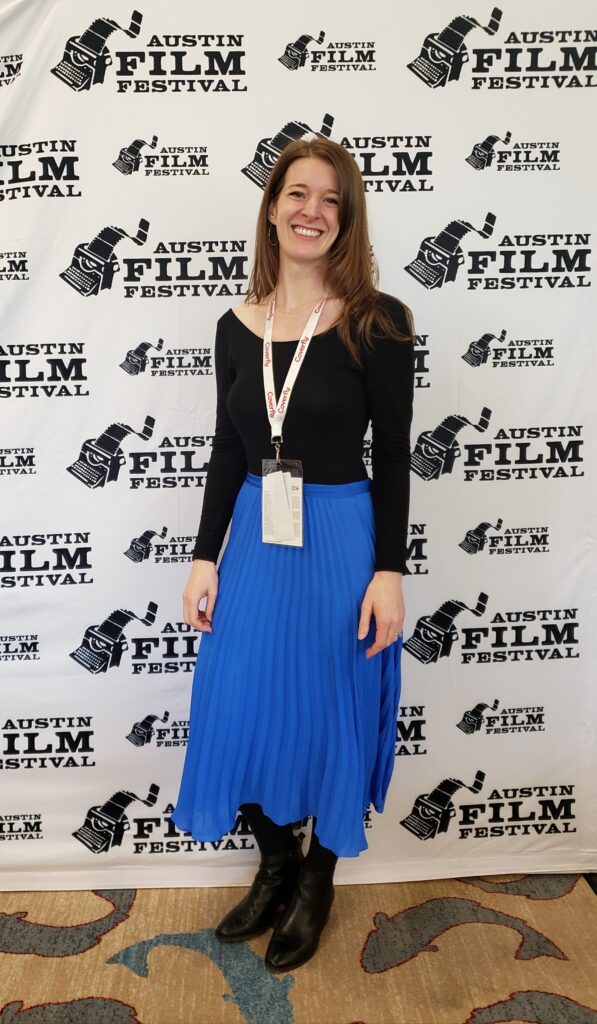 When you begin writing a script, what process works best for you – mapping out the entire story from start to finish before sitting down to write, or diving in head first with the blank page? Why does this process work best for you personally?
I start with the intention of writing a treatment to test the idea. But then I have ideas for dialogue, setting, characters and scenes, so I start adding those in there. This eventually leads to an insanely long outline, which I transform into a script. This approach allows me to incorporate creative sparks when they arise, but also to stay grounded in a roadmap of where the story is headed early on so that I don't have to cut scenes I've meticulously poured over later. I'm all about efficiency, so it's a nice hybrid. The outline is also a way for me to write everything except the script itself, which takes the pressure off. "It's just an outline" is a great way to get around the panic your brain has when you tell it to "write an amazing script".
What do you love most about writing?
I love that it's something I can do anywhere/anytime and that it helps me process the world and my thoughts.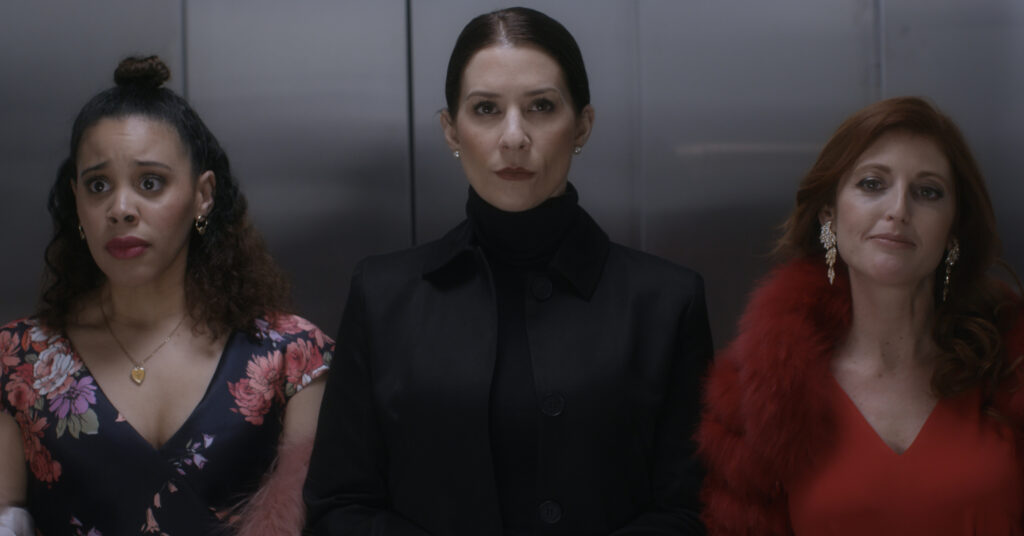 You have been a producer for many productions as well. How did you draw upon that experience while taking on the role of a director?
Whether you're a writer, actor, editor or sound guy, the more you know about the filmmaking process and what everyone does, the better. A producer is the one who oversees all the nuts and bolts. Knowing what it takes to pull a film together helped to ground me as a director in what was possible from an indie perspective, but also empowered me to push in the areas where I knew we could make something happen.
Where do you find your inspiration? What films have inspired you the most – as a writer and as a director?
I'm a huge fan of history, so I draw much inspiration from the past. But I also tend to have my creativity sparked by the unexpected, the lesser known, and the under-explored. I love taking a topic that most people know little about and opening them up to a new world. In terms of the films that have inspired me the most, the first one would be Lord of the Rings: the Fellowship of the Ring. That's the one that inspired me to want to be a filmmaker. I wanted to make something of that scope – the visuals, the epic good versus evil story, the music. As a director – particularly for Wicked Image – Edgar Wright is an inspiration. He is so clever in how he communicates comedy on-screen, really using all dimensions of the visual medium for comedic effect.
You have an affinity for satire and dark comedy – where did this love come from? What do you admire most about creating works that embody these genres and themes?
I tend to explore some kind of social issue in everything that I write – be it classism, racism, feminism or the technological divide. That is actually a big part of why I write – to use my voice to make people think. I started my writing career doing period pieces, but it turns out that those are expensive to produce and that studios don't like to give money to first-time writers to make them. Go figure. So I pivoted more into comedy to make the themes I wanted to explore more accessible, modern and produce-able. I think films that can make you laugh, but also teach you something and inspire you to think differently are the most admirable type there are.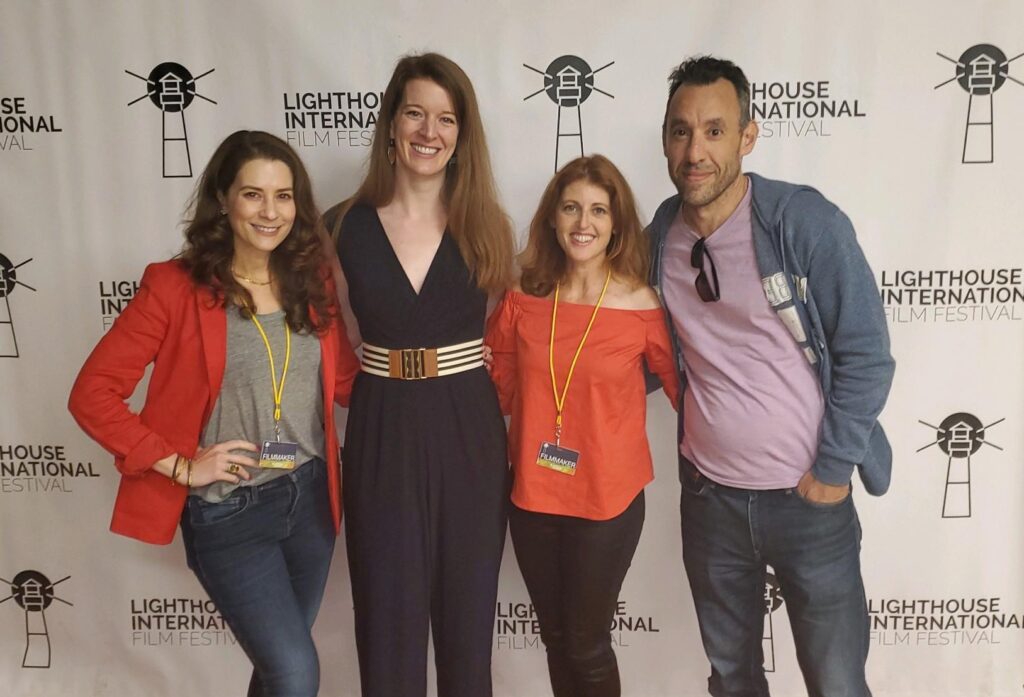 What advice would you give to other creative women who are hoping to gain experience in the industry?
Do the work. If you want to write, write. If you want to be a director, make films. Don't worry about how polished they are. Just create and give yourself the grace and patience to get better. Like anything worth doing, it takes time to hone your voice, to trust yourself and become confident in your abilities, and to bring what you envision in your head to life the way you want to. I always say that my writing career is the longest internship ever because I have been writing scripts for over a decade and never been paid for it. (Though I've been close!) But I know who I am as a writer now, and that was a gradual process. If you love it, hang in there!
What is one creative goal that you hope to reach within the next few years? What steps are you planning to take to reach that goal?
I hope to be staffed on a TV show or to sell a project. To get there, I'm continuing to generate new projects, take meetings and put my hat in the ring for as many opportunities as I can.