21st & Colonial is a gritty, realistic look at some of the broken systems in our society. Directed by Angelo Reyes, the film is based on true events. The film explores a fateful day following the hardened lives of Omar (Ogden Buck) and Carlos (Angelo Reyes) which leads to a bank fraud incident that quickly escalates into their fateful encounter. The film deftly switches back and forth between the two men as they both struggle with mental and emotional traumas which, left unchecked, leads to an unfortunate end for both of them.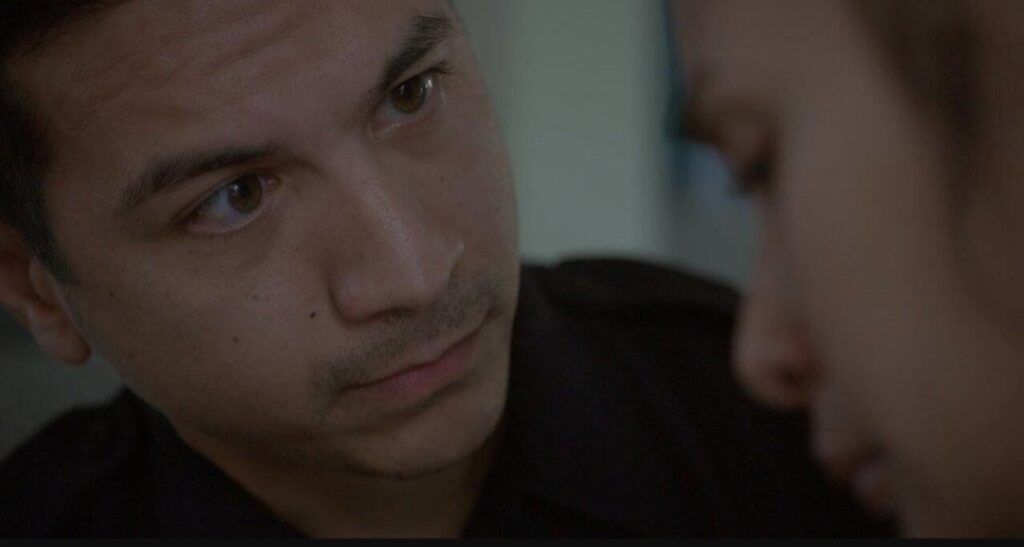 Buck portrays a young black man who has just found out he is a new father. After encounters with his mother (Sheila Lee) and boss (Gerald L. Campbell) at work, it is clear that he is struggling to cope with the financial needs for him and his newly pregnant girlfriend, played beautifully by Dominique Madison. They both show the ups and downs of what it means to be young and black in a society that doesn't offer much support, and the lengths they are willing to go to just to survive.
Reyes plays a cop who hasn't dealt with his trauma from his time as a marine. Throughout the film, he grows increasingly erratic and angry lashing out at his partner and civilians alike. His reactive nature unwittingly leads to him making a huge mistake.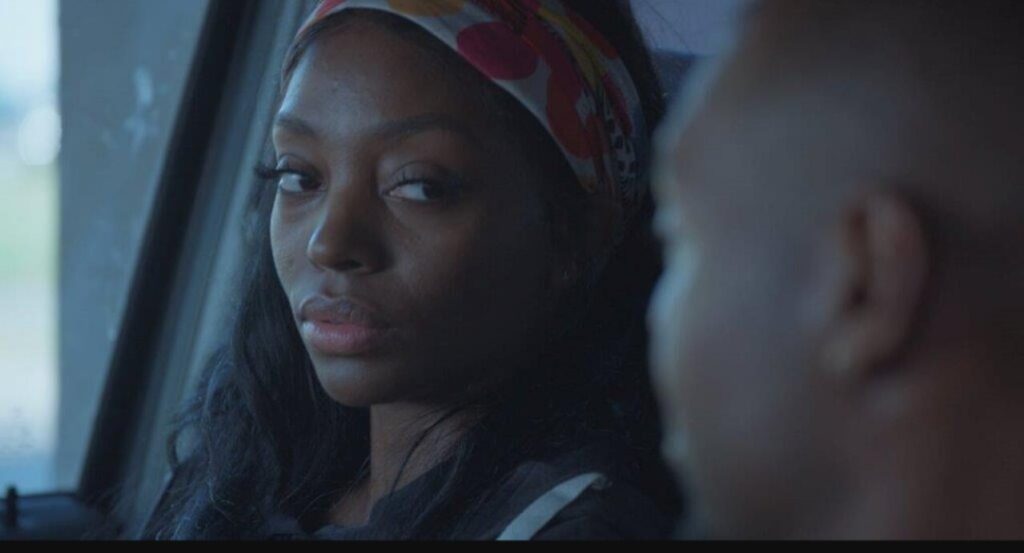 Reyes' callous approach to the film lends itself well to the overall story. From the shaky, unstable feel of Leah Anova's camera work to the pulsing percussive music beats by Will Musser to the naturalistic dialogue written by Reyes and Toby Osborn, it all blends well for telling a story based on a real life event. Though at times some moments can feel a bit forced, Reyes has done a fine job in building the story to the emotional and explosive climactic end.
Ultimately this film explores the pitfalls of a broken society and how easy it is to dismiss someone dealing with the hardships of life and love.