Set in the mid 1940's Then, Again is a stunningly beautiful interpretive film that focuses on the themes of loss and isolation. It is presented with a very simple, minimalistic style thanks to the careful direction of Hannah Richardson and Edward Thompson, who also wrote the film. And there is no dialogue. The story is meticulously crafted to follow the character of Marie, played brilliantly by Richardson, with solely gorgeous visuals and haunting music (Richardson and Thompson).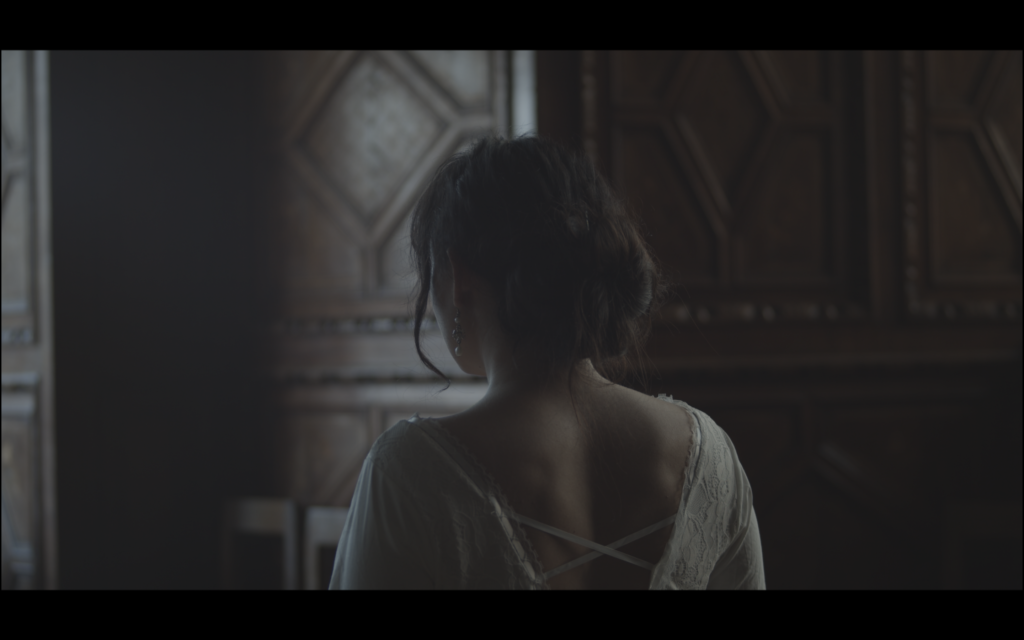 At the film's start, Marie stands at the edge of a lake in thick fog, still and silent. Through brief scenes the audience glimpses Marie's everyday life, set in a secluded estate in the countryside. She starts her day in a red telephone booth ringing up someone that never answers. She returns home and carefully removes her red shoes and red coat. She sits at the kitchen table, dressed all in white, eating bland porridge for a meal. She smokes gently on a cigarette in the brisk air of the day. She listens to music in her parlor. And the next day, she does it all over again.
Even though she repeats these actions day in and day out, something different changes each time. Her reactions and moods become increasingly erratic, her walking tempo slightly quickens, she discards her red shoes and red coat with abandon, all of these play into the woman's loss she holds inside. At one point she smashes a white bowl, crying out in grief. Richardson plays each of these moments with such control and stillness, it is a marvel to watch. She is superb in expressing the grief and loss that Marie no doubt feels.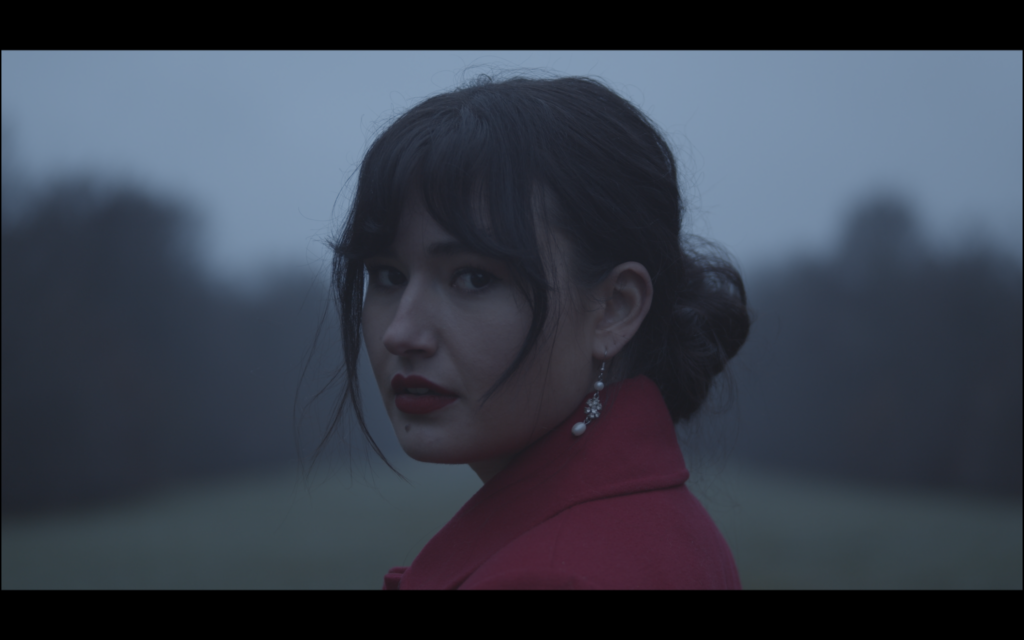 When the film arrives at Richardson's elegant dance sequence, the audience is treated to her character's motivations and reasons for her isolation. Again here, both filmmakers shine in creating a visual and auditory experience. Richardson and Thompson should be commended in this experimental narrative triumph. Everything in the film is deftly curated to near perfection from the bold color choices, inventive lighting techniques, and carefully crafted song choices that help highlight its themes.
Then, Again is a beautiful work of art.