Life On Pause is a fabulous comedy set in the 1980's – inundated with laughs, colorful characters, and unrequited love. Writer and Director Steven Lifshey infuses the film with all the charm and lightheartedness often found in romantic comedies of the 80's and 90's. It opens with a hodgepodge montage of photos of videographers and old wedding videos that really sets the upbeat tone for the film.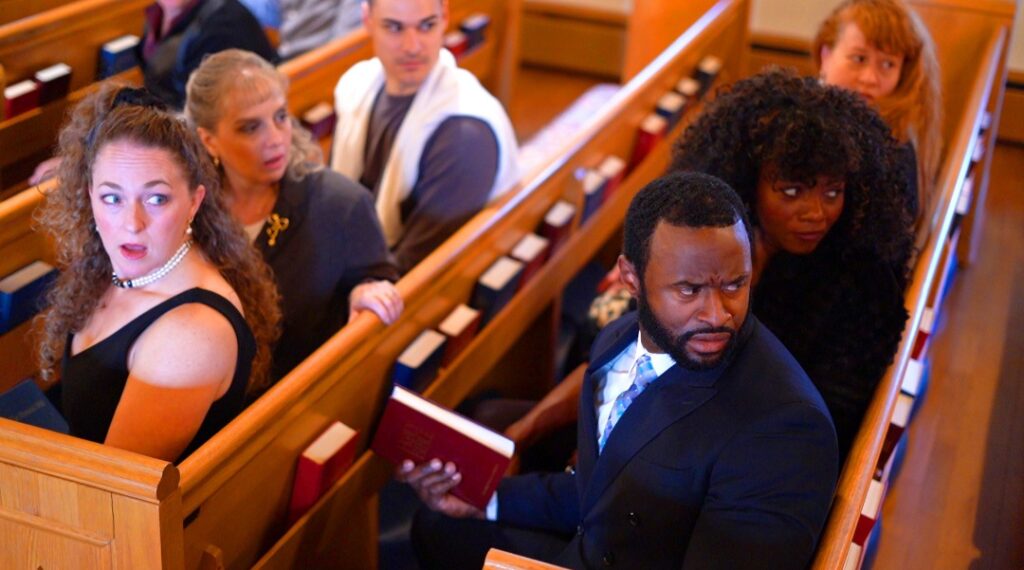 From the opening credits, and without skipping a beat, the audience is thrust into Adam's world, played by Daniel Desmarais. He's a videographer who is trying to impress his crush Valerie (Jackie McCarthy) with his rad video skills.
Valerie invites Adam over to video a big announcement she has to make to her friends and family. Through an amusing set of fantasy sequences, it's clear Adam is infatuated with this girl. He imagines her saying that he is the best videographer in the world, then he imagines her kissing him and giving him gifts. But she is oblivious to his feelings as she announces her engagement to Trevor (BJ Gruber). Adam is dumbstruck about this news but is also determined to make Valerie's special day extra special because he loves her so much. Cut to six months later at the wedding and Adam is making every effort to capture each moment perfectly. In true romantic comedy fashion, things don't work out quite how he expects as his camera has some recording issues. This all leads to an ending that is both heartbreaking and triumphant for our poor hero Adam.
Desmarais as Adam is cast perfectly as a tech wizard type of guy. He switches seamlessly between playing out his fantasies and living in reality. McCarthy and Gruber as the engaged couple are hilarious stereotypes of the "popular kids in school." Even Valerie's parents, The Petersons (William Scott Brown and Eva Visco), are wacky versions of the "out of touch with reality" parental types. The actors really lean into this heightened style of comedy and they pull it off beautifully.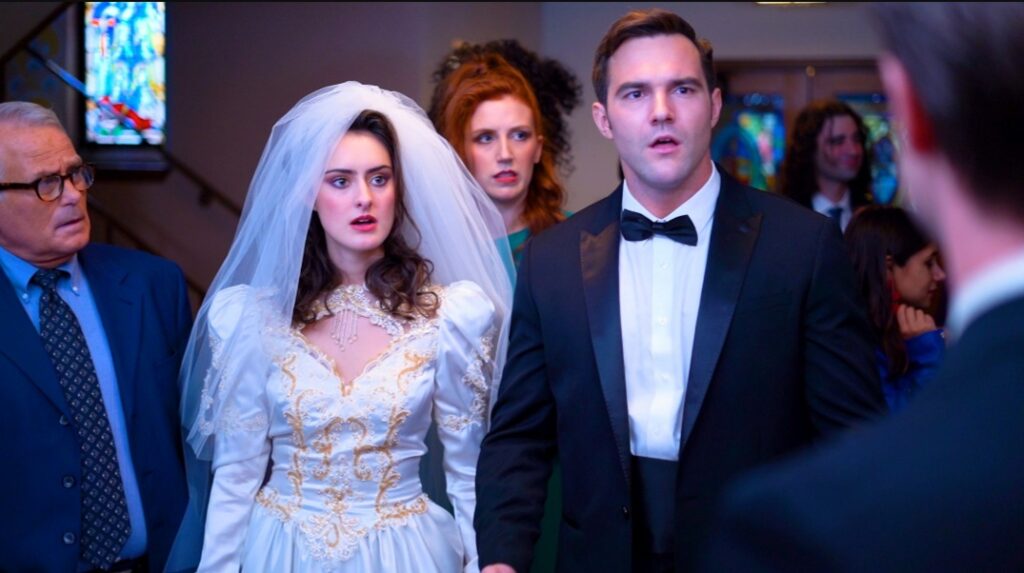 Lifshey's editing work with Cinematographer Jakub Preclík is both flashy and stylistic which supports the comedy. Original music by Vicaris Musical Productions keeps the pace strong and helps build the world of the 1980's without overshadowing the humor. And, of course, it wouldn't be the 80's without those iconic hair styles and outlandish makeup thanks to Paula Salas La Bloise, Celia Aurora Espinal, and Leona Ross. The film is a visual treat for the eyes.
As the credits roll in the end, the audience is treated to a series of improvisational outtakes from a few scenes. It's really fun to watch the actors come up with different lines for the scenes and just have a few laughs with each other. And that's what makes this film so great. It's just plain fun!