Frederick tells the story of a washed up painter who finds inspiration in the most disturbing places for his new art show. The film opens with the title character Frederick (Josh Mann) walking up to a supposed art critic who is examining his latest work. Sarah (Kerry Knuppe) criticizes this new painting unaware that she is speaking with the artist himself. When Frederick reveals his identity to her, she excuses herself from the gallery – but the damage is already done. Frederick realizes that his art isn't captivating enough.
At home, Frederick struggles with 'artist's block' as he attempts to find inspiration for his next gallery show. It isn't until he catches a story on the news about a woman left murdered in the woods that inspiration strikes. He launches into painting a set of portraits. He hires professional models, asks them to push themselves beyond comfortability, and twists their faces on the canvas with blood and shadows, creating a grotesque display of new art.
Mann as Frederick plays the struggling artist very simply and effectively. There are subtle hints and turns at something darker at play beneath his psyche. But there is also a clear passion and yearning to create something truly amazing that Mann keeps bubbling underneath the surface. Mann also penned the script which keeps the story paced up with an underlying thriller feel.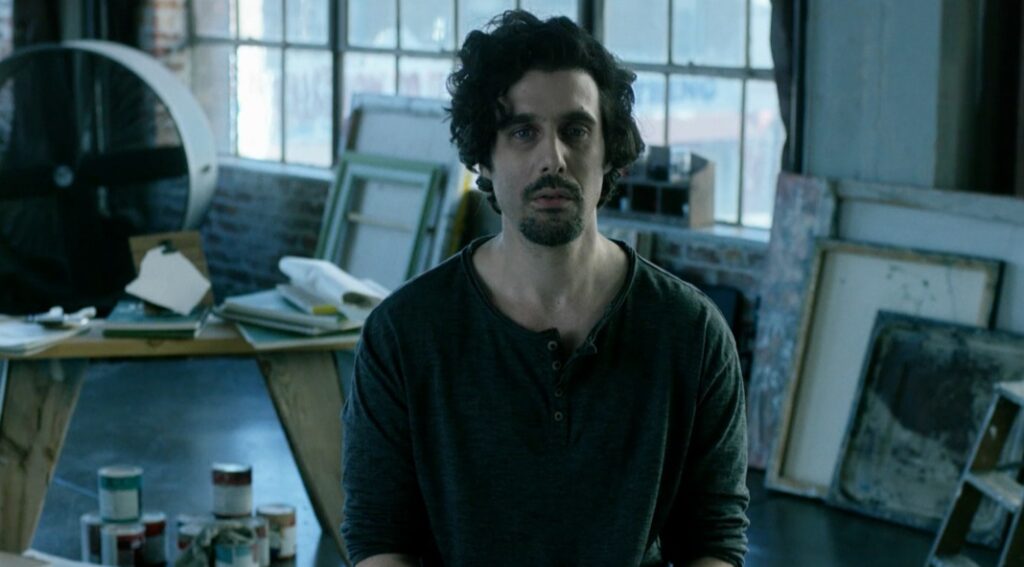 In order to solve the crimes around town, Detective Marks (James Morrison) is tipped off that Frederick might be a suspect. It's here that the film takes on the feel of episodic cop dramas as Marks interrogates Frederick during one of his painting sessions. Marks probes Frederick for any information on the current series of crimes which Frederick deflects using quotes by famous artists. Morrison is an accomplished stage and screen actor who effortlessly portrays the tough, yet caring, detective who just wants to do what's right. The tension amps up when the model Victoria (Lexi Johnson) appears to be afraid and wants to leave the session. Marks' suspicions only grow when he is kicked out of Frederick's apartment.
The film comes to an exciting climax where the real truth is revealed behind the murders and the inspiration of Frederick's most recent art. There is an exciting twist at the end that allows the story to unfold in an unexpected, and welcome way.
Director Traci Hays has done an excellent job crafting a story of the struggling artist mixed with cop dramas that appear on primetime television. It's a blending of genres that works well – guided by great acting and powerful imagery.
Frederick shines as a work of cinematic art.