Movies are meant to affect us. A visual exploration into what it is like to be someone else. Their pain, their joy, their struggles; what ties us together in this journey as human beings.
Babs, written, directed and starring Brette Taylor, is one of those films. Not only does the film affect you, it does so on such an artistic level, you become completely immersed in the story. We experience a poetic fall from grace of how dark a place one can go, living in the grim depths of alcohol psychosis. Alcohol psychosis describes any number of psychotic conditions that can occur as a result of alcohol abuse. Psychosis associated with alcohol can occur with acute intoxication, alcohol withdrawal, and chronic alcoholism.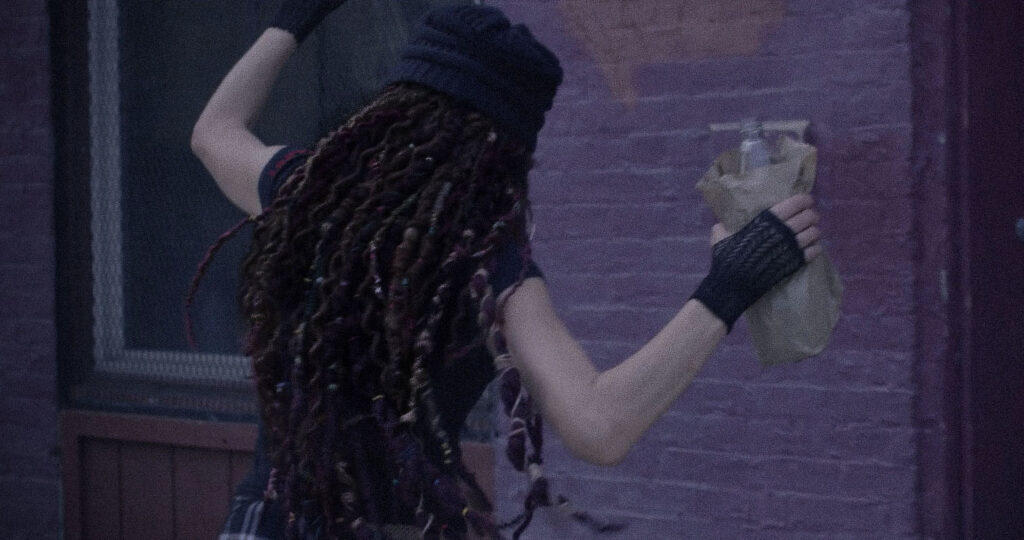 The film opens up and captivates the audience immediately; footsteps of a witchy woman, seen walking only from behind. She mysteriously hums, sings a song, all the while showing her intoxication in her body language. She swigs a drink that she carries in a brown paper bag. She's so intriguing that we want to know more.
Detective Becky Rawlings, played by Taylor, is introduced in a flashback scene. She has been pulled over for drunk driving and identified as being 'on the job' by one of the police officers making her arrest.
Shortly thereafter, Taylor brings us into the depths of her character's pain in a riveting performance that takes place in Rawlings' bathroom. She allows the lens to capture a pain so raw, that you feel every ounce of how damaged, and desperate for a drink, her character is.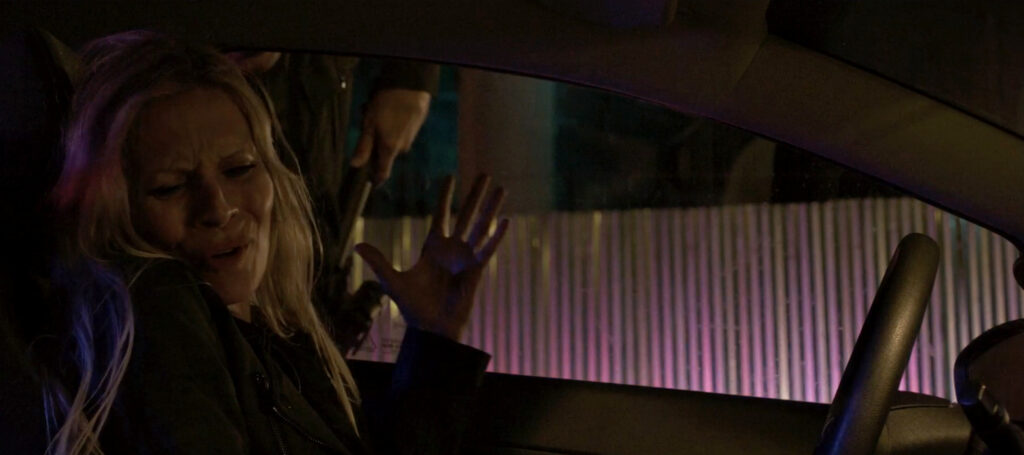 Robert Bogue plays Lieutenant Samuel Messing. He embodies his character perfectly and has a wonderful chemistry in the scenes with Taylor.
What's most striking about this story, is the artistic vision of how it is told. Two very different women are on the same slow-motion train wreck. Taylor has us watch the wreck unravel before our eyes. The visuals from cinematographer Daryl Pittman creates a haunting and painful beauty to the way the story is told. The use of lighting and shadows adds rich layers to each frame of the story. The editing (Morgan Neville) ties everything together beautifully as well as the emotional layer added with original music by Chris Hajian.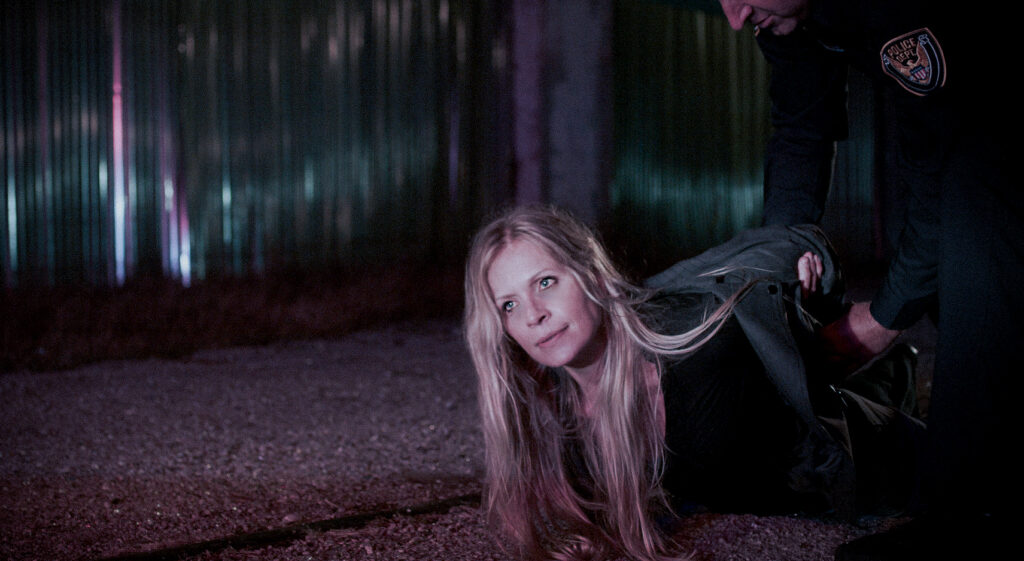 Babs is shocking, poignant and heartbreaking. Taylor makes us be affected by the way she tells her story. Taylor's performance is so intimate, it's like looking through a peephole. So much so, it takes a moment for the audience to decide if what we just witnessed was her art – imitating her life.