With an ongoing global pandemic, traveling on a plane can be quite scary. Not enough leg room, mediocre food, unruly passengers and masks are all challenges that come with air travel. Aside from the classic Twilight Zone episode Nightmare at 20,000 Feet starring William Shatner, planes have been underused for horror settings on screen. Grounded written by Josephine Croft, smartly plays off these fears of flying while also showcasing several up-and-coming talents by ways of directing, editing and acting.
Grounded begins with flight attendants exiting a plane. A lone passenger Anne (Croft) wakes up in her row, groggy from the trip and looks around. Upon trying to exit the empty plane, her smile turns to dread as she notices the door is locked, and her phone is dead. Before her phone turns off, a solid use of exposition through a text showcased Anne is traveling for a funeral. Too many filmmakers rely heavily on verbal exposition. As any intelligent traveler would do, she pops open the bar cart to grab a beverage. Just as Anne begins to enjoy the complimentary drink, she is startled by noises in the cockpit. Is she really alone?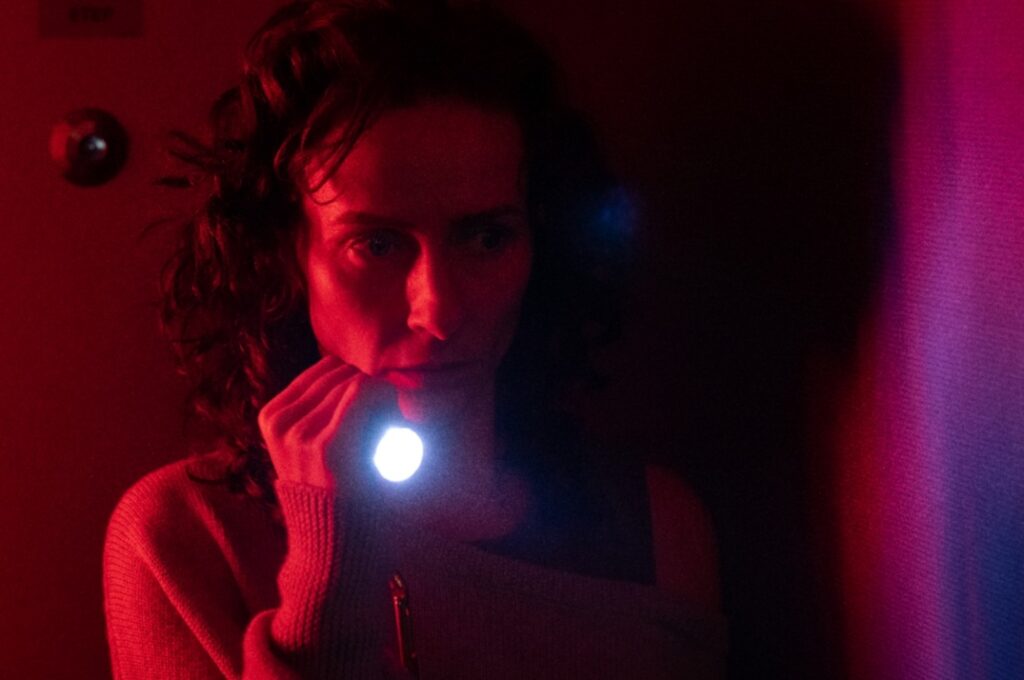 Director Jesse Richards fully utilizes the claustrophobic dimensions of the plane through imaginative angles and slow tracking camera movements. Flashes of red and other ominous lighting, arranged and captured by Director of Photography Marcus Cropp, maintained a suspenseful atmosphere throughout. Aside from the well-crafted production, Croft's intense performance was great and never went overboard.
This is a perfect example of practical filmmaking packed with intrigue and imagination.