Take2IndieReview sits down with Actress Brette Taylor to discuss her career and her award-winning film BABS.
Brette has worked on stage, film and TV since she was a child. Her most recent work include the lead roles of Heather Stinson in the feature film, A Soul to Keep, co-starring Lou Gossett Jr., Detective Becky Rawlings in her own short film BABS, Lt. Elizabeth Grant in the 1983 Wargames re-make, the fiesty, ball-busting recurring role of Pam York in ABC's Nashville, and Martha Wayne in FX's Gotham, to name a few. Brette is still remembered for her recurring role as "Crazy Debbie" in Rescue Me. One of her favorite roles was playing Velma Kelly in CHICAGO at the West Bank Theatre.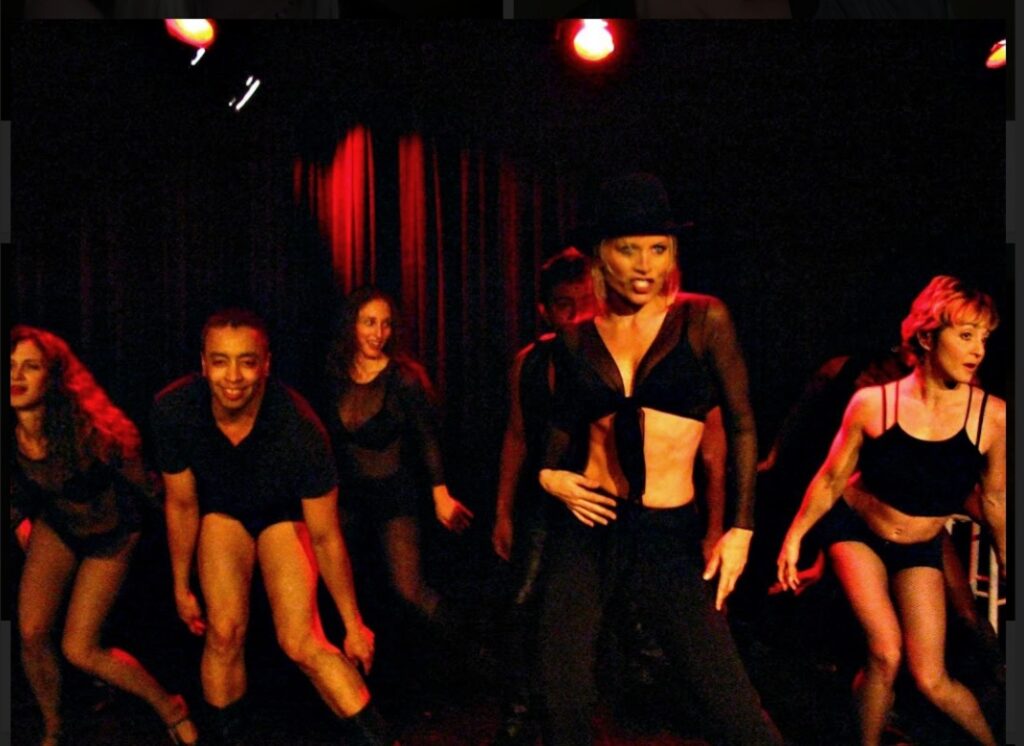 You have worked on stage, film and TV since you were a child. What was that experience like?
Whatever platform I was performing in or on, acting has always felt magical. One of my most memorable experiences was watching Vicki Lewis perform "Roxie" in the musical CHICAGO alongside my Mom, Christine Parks, who played the wild Matron Mama Morton. I knew at that moment "Roxie" was a role I wanted to play.
You were raised in New York City and attended the prestigious High School of Performing Arts, studying both acting and dance. Was that your beginning foundation in learning your craft as an actor?
My beginning was playing a peasant in the play House of Bernarda Alba at The Cincinnati Playhouse. I was fascinated by all the talented women. I watched the way these women worked, from beginning to end, like a hawk. Eventually I landed in my own process. Attending the High School of Performing arts was a huge turning point in my life. I studied with some incredible teachers. It's where I really started to find my depth as an actor. To this day, I summon a few of my teachers: Anthony Abeson, James Moody and Marat Yusim.
Your mother, Christine Parks, is also a seasoned actor. How did that influence your career path?
Oh wow! In so many ways. Most importantly, she was always supportive of me in making my own career choices. (There was a chunk of time when I thought I wanted to be a horse vet. I'm a lifelong animal lover & advocate. I rode, showed & exercised horses for years.) I would always be at my Mom's plays & rehearsals growing up, so there was an organic transition to the world of theater; then came film & TV. Many artistic influences led me in those directions.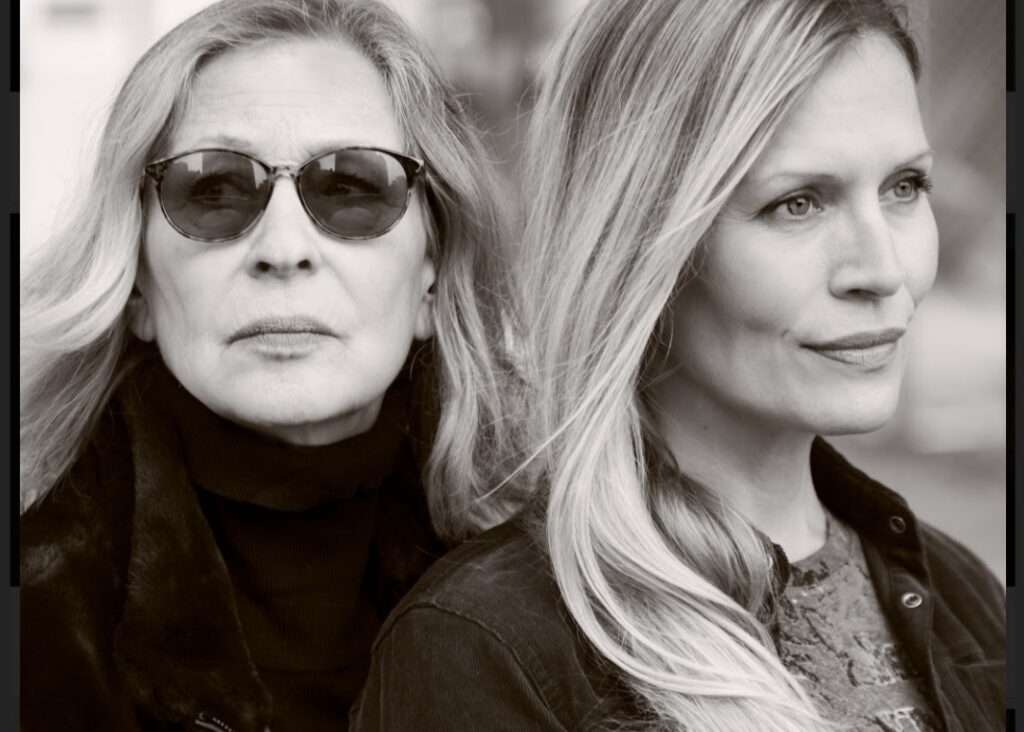 You connect to portraying streetwise, straight-shooting women. You have said "creating characters like this is what I crave." Where does that connection come from for you personally?
It started with a lifelong love of Martial Arts. My years of practicing that art, organically gave me a very strong sense of self. I was bullied in my adolescent and teenage years, so when I get to play physically strong & soulful women, it feels goooooood.
What character has been your favorite to portray thus far and why?
The wild-child "Pam York" in Nashville, the loose-cannon "Crazy Debbie" in Rescue Me, the lost hooker "Heather Stinson" in Soul to Keep, the mentally insane "Elise" in Windows to Nowhere and, of course, the delusional alcoholic "Detective Becky Rawlings" in my own short film BABS. I also did get to perform one of my dream roles, "Velma Kelly", in CHICAGO at the Laurie Beechman Theater in NYC. All of these woman have a wild-child, out-spoken and nomadic essence – all wildly untethered, yet they make a mark wherever they go.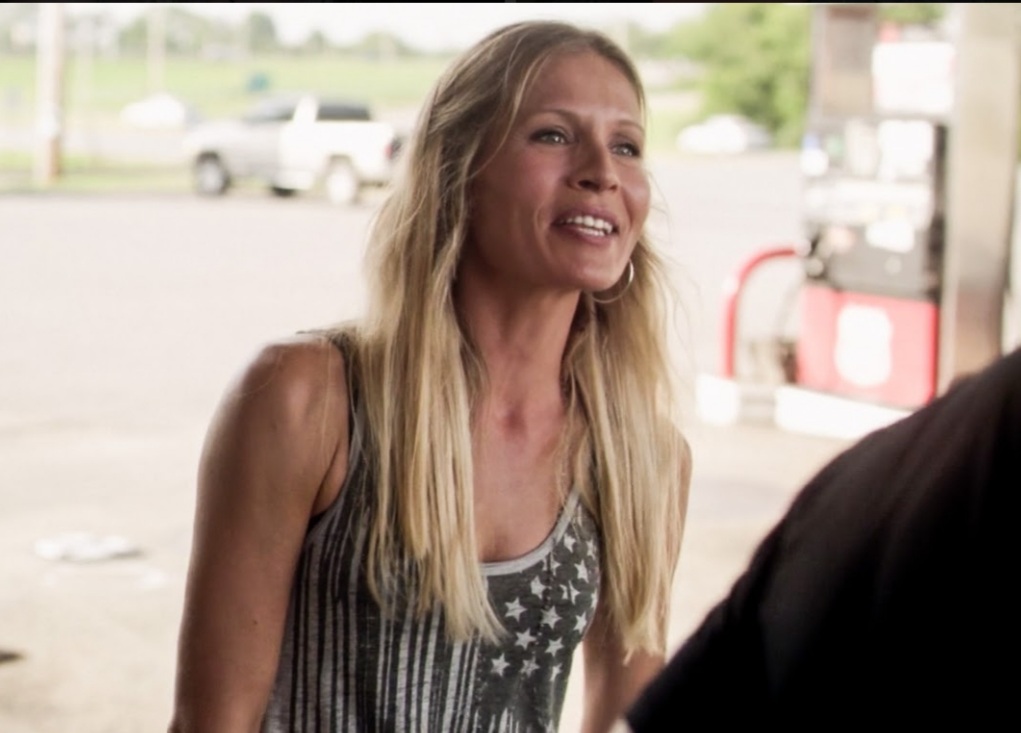 When did writing come into your life?
Poetry. As far back as I can remember I was always writing poetry. My Mom is a prolific writer and I always loved reading her poems & stories. From a very young age I would rummage through her drawers to read her creations. I don't think I ever told her that. Her words always mesmerized me. I also started writing short stories at an early age, then eventually made them into scripts. I was always musing. Little scraps of paper were tucked into every nook and cranny of whatever clothes I was wearing. I had files of ripped paper with script and story ideas. Before my film, BABS came to fruition as a script, it was originally a very long spoken word poem. It was part of the magic in finding Babs' voice.
What was the spark that ignited for you to write your short film BABS?
Honestly, I've been in the business of creating other people's characters my entire life but the harsh reality is that if you want to play your desired roles, you often have to create them yourself. I really wanted to tackle this role. I knew this role. I lived it. I knew I could sink my teeth into it.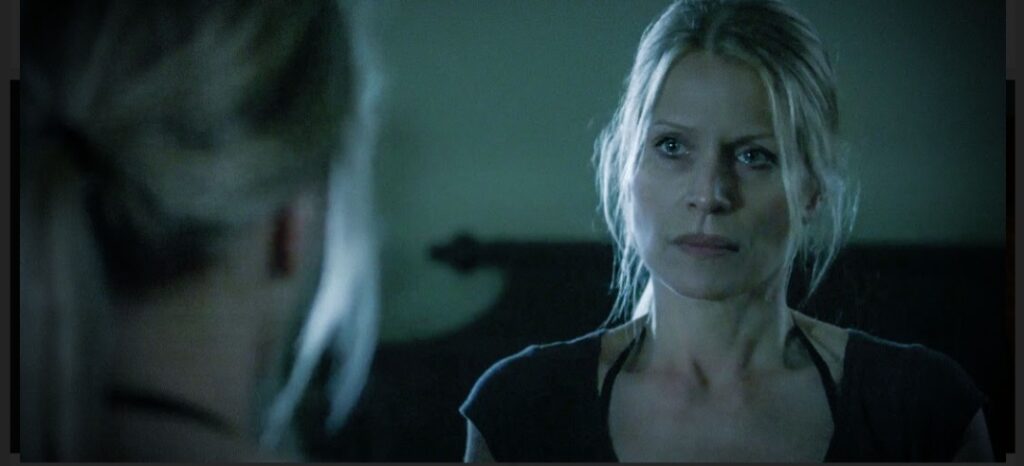 Your film has a powerful message about alcohol psychosis. Can you explain what that is and why it was important for you to tell this story.
There are so many films about human beings suffering from addiction, but no one person holds your exact experience. In truth, I don't even know my entire "story" yet. The idea didn't come to me right away, yet chunks of dialogue, fleeting words and blurry visions kept me awake at night. What was going through my head was intriguing. I had no idea how this story would unfold. Then the entire theme of BABS became based around some hard truths about active alcoholism. As a sober woman of many years, it's a subject I know too well. So, as a writer, I have to be shameless about sharing parts of myself. If honesty isn't there, the story suffers.
You also co-direct, produce and star in the film as Detective Becky Rawlings. How challenging was it to wear all these artistic hats at once?
It was super challenging yet exhilarating! Luckily, from beginning to end, there was a natural learning curve that I enjoyed as I played out these other "roles." I had many ducks, boards and locations rowed out. But that said, once I landed my key production team: Morgan Neville (editor), Daryl Pittman (Cinematographer), Jack Roberts (Co-Director/producer), Christine Parks (Co-Producer), Alan Forbes (Production manager), Chris Hajian (Composer), Marc Hockl (Executive Producer), Mike Dickman (Gaffer), Kevin Marshall (1st AC), Jeff Fisher (Key Grip), Kerry Stephens (Sound), Robin Fields (Costume Supervisor), Anne Taylor (Make-up), Josh Kellinghaus (Asst. Production Manager), Madion Russo (Wig design) and John Newsom (Police Security), I felt like I was really on a magic carpet ride. My tour de force cast, crew and I all stirred the BABS pot together.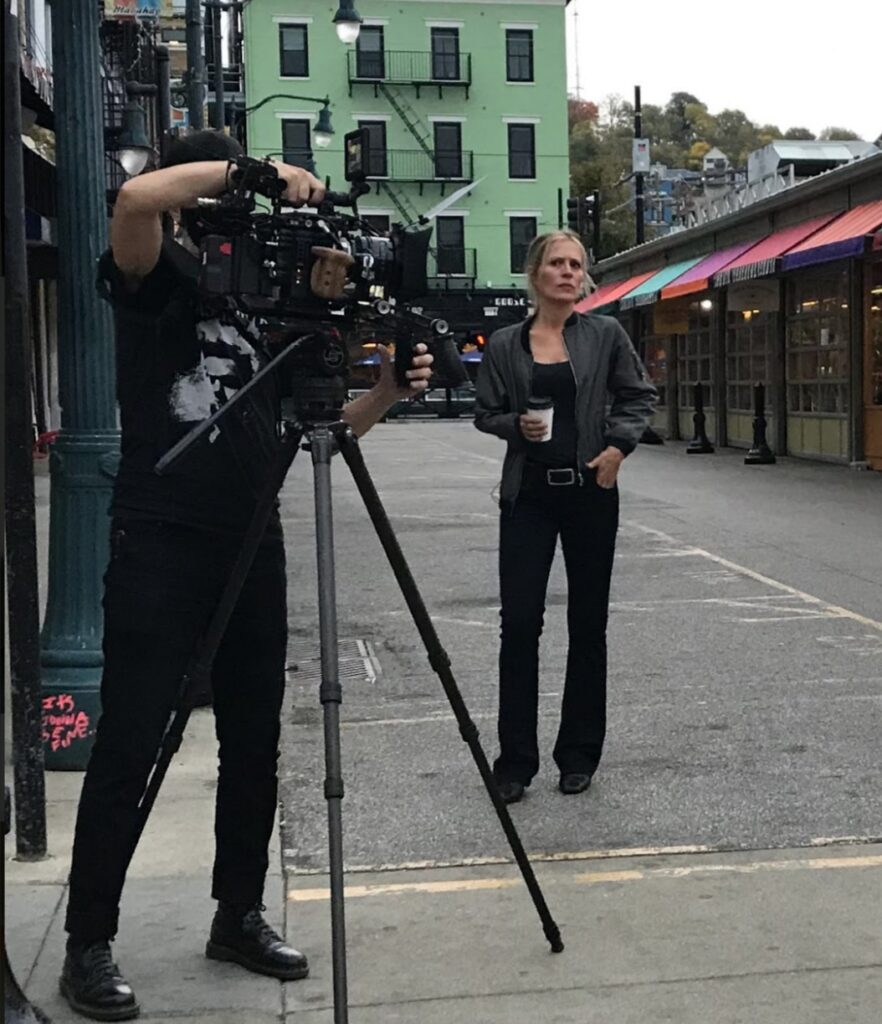 How long after writing BABS was the film shot?
About 4 years.
You give a riveting performance throughout the film. How did you prepare as an actor?
Thank you so much! I knew the demands of this role very well. As an actor, and a recovering alcoholic, I made choices based on these demands. There are so many pockets of magic that we use in bringing a role to life. Sometimes you surprise yourself with a choice that exceeds the obvious. You just go for it. If the actor truly embodies it, I believe the audience will too.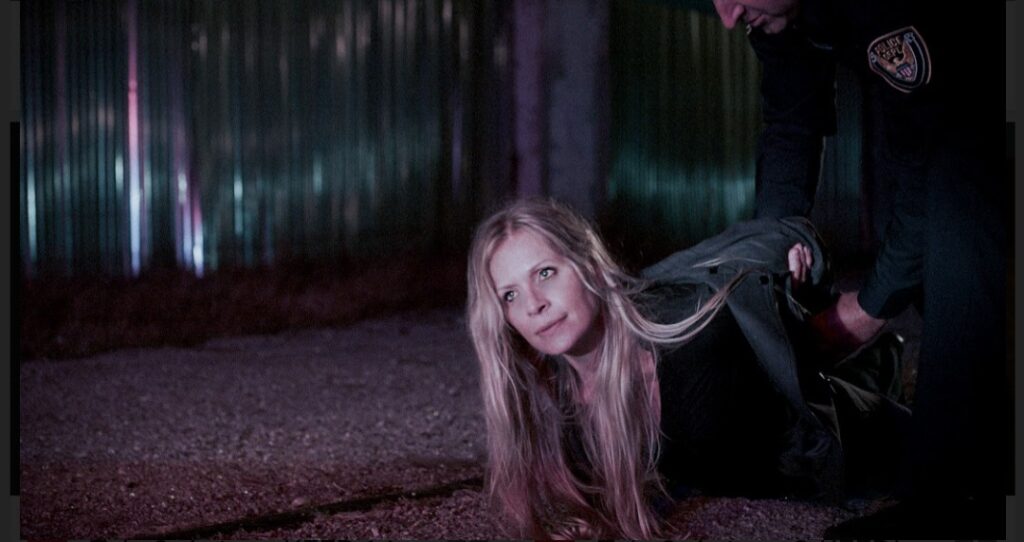 How difficult was it to direct yourself in the most intimate scenes, where the character is raw and vulnerable?
It really wasn't difficult. Somehow, it was the freest I've felt in a role. I trusted in my ability to reveal the inner turmoil that was happening to my character. It was just there.
What was your biggest obstacle in making the film?
Covid, budget and scheduling restrictions limited me in making the film I really wanted to make. I had to compromise some really important scenes. There is so much more story to tell. BABS, as a short, only scratches the surface.
How has the film been received?
Positively and constructively. There've been a vast array of colorful and off-beat quotes, reviews, etc. Some people are confused, but again, it's a super atypical short film. It's meant to take you on a ride. We're getting into some cool festivals, which tells me the heart of this abstract piece is being recognized. Notably, Take2IndieReview far exceeded my wildest review dreams! I'm forever grateful for your profound appreciation and understanding of BABS!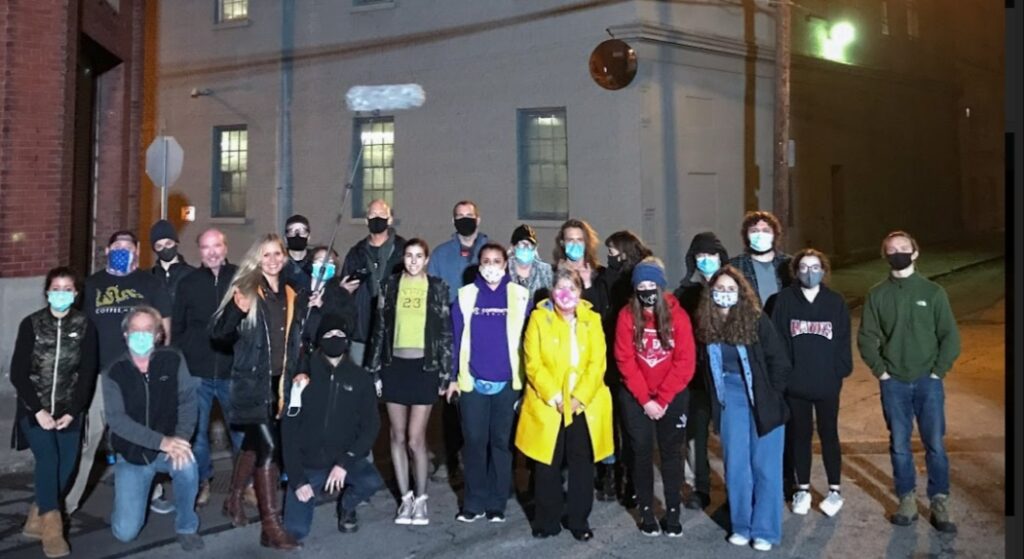 What do you hope audiences walk away with after watching BABS?
To feel even a moment under the skin of this woman in the throes of alcohol psychosis, and to have an honest appreciation for the risk taken in creating this stylistically absurd short film. BABS is wild and offbeat. Some would say Avant Garde. I say – ghostly eccentric.
What type of role do you yearn to play that you haven't already been cast as?
Well, in trying not to put limitations on certain roles, I believe the best is yet to come if it's threaded with badassery, strength, and daedalian nature. I'm drawn to these types of roles because I can relate to them. I'm attracted to their unorthodox and wild child core. I think they're in all of us. But those are the roles I personally excel in. I know that when I'm seen for these roles, I have a very strong chance of booking the job. And then, sometimes I don't know until after I've actually played them that they were characters I'd been yearning for all along. In morph language: If Sarah Connor in Terminator 2, Gemma in S.O.A, Pam York in Nashville, and Erin Brockovich had a baby, she'd now be standing on a mountain, speaking with authority to her beloved Viking soldiers about evading the perils of war – while working alongside one of my fave Directors like: Denis Villeneuve, Alex Zakrzewski, David Lynch, Michael E. Satrazemis, Leslie Linka Glatter, Renny Harlin, Phil Joanou, Sally Wainwright, and Angela Kang. I get them. I think they'd get me too. How's that? Cut to: Brette Smiling BIG!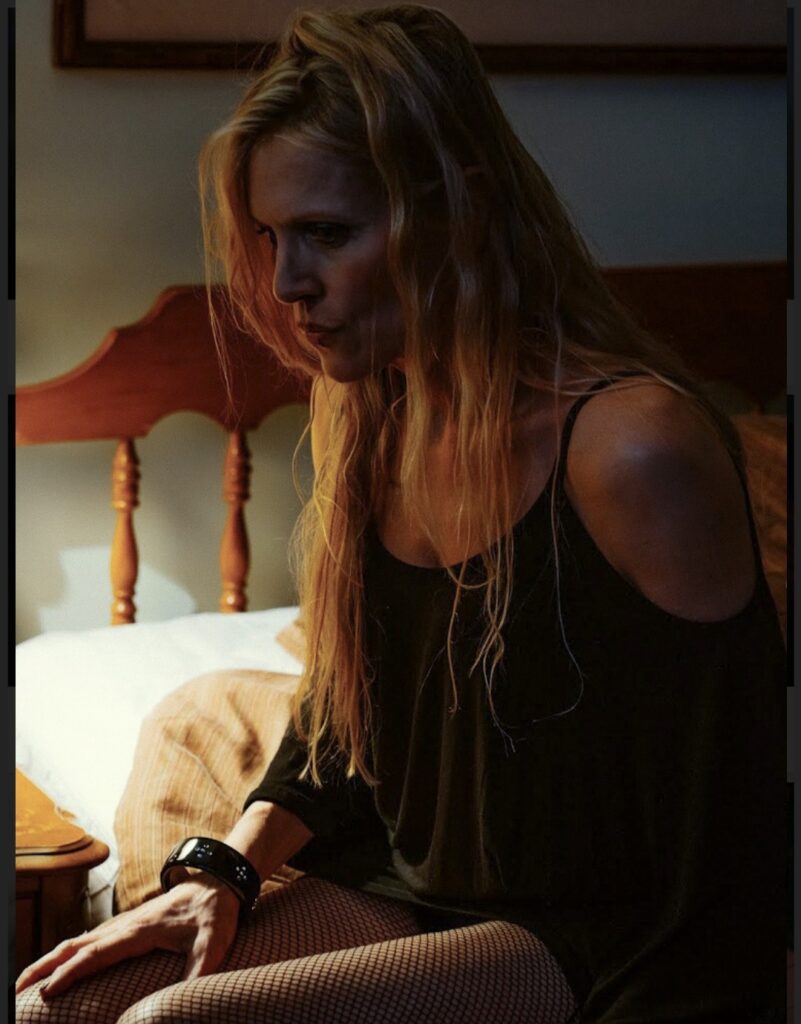 What's next for you?
BABS as a series. I'd love to find a great collaborator. Someone who really vibes with the visual and emotional tone of BABS. And – to be a series regular on Bosch. I think Detective Harry Bosch and a character like Detective Becky Rawlings would make a great team. I also see myself as a series regular on one of The Walking Dead spinoffs.