Young filmmaker Kabir McNeely's short, My Name Is Moe, gradually grows in resonance until it arrives at an unexpectedly poignant conclusion. Sensitively dealing with serious issues like an eating disorder and social anxiety, the film is particularly commendable for the bravery on display. McNeely – who writes, produces, directs, edits, and stars in the 14-minute film – deserves major props for fearlessly exposing his most vulnerable side.
High-schooler Moe's (McNeely, in a heartfelt performance) eating disorder prevents him from leading a normal life. Although by no means obese, he considers himself overweight. His nails have conspicuous chipped black nail polish. People call him "fat-ass" on the streets. Weight loss goals are scribbled all over his white board. "Do you think I'm ugly?" he asks his parents over dinner.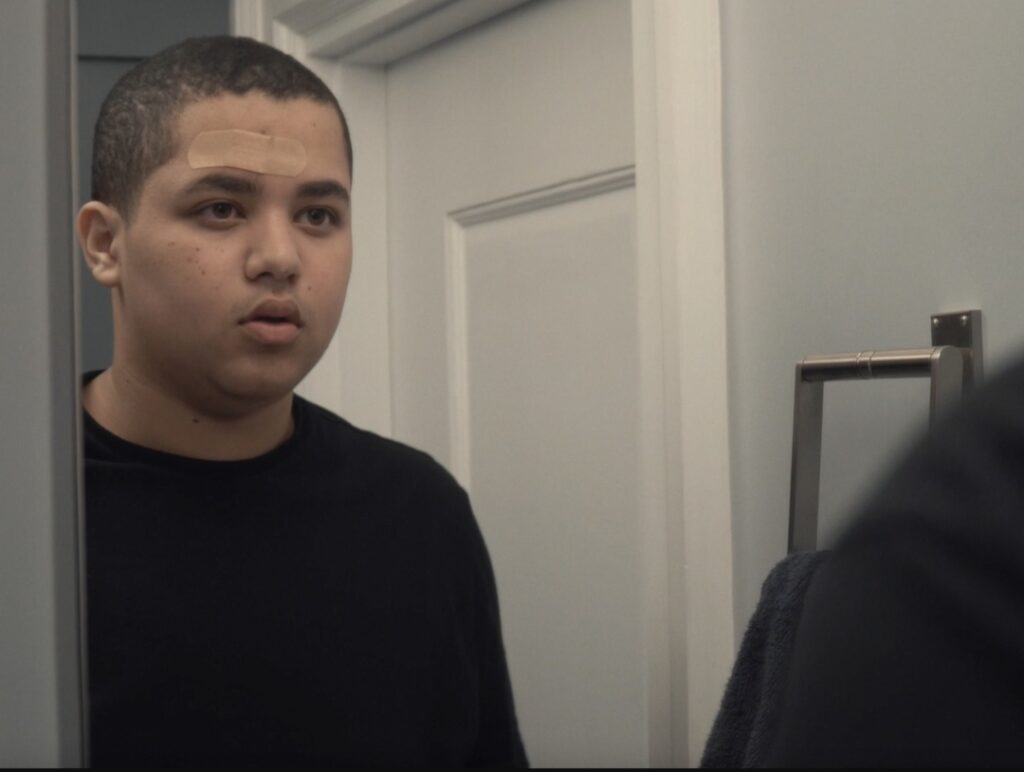 An upcoming party doesn't help matters, and neither does Coach Skip (Brandon Leland), whose inspiring speeches have a tendency to morph into merciless harassment. "Every time you move, your chest juggles," he taunts Moe. "What are you, a chick?" This forces Moe further into the pits of self-doubt and alienation, to the point where he spews out the plethora of snacks he consumes. When he finally arrives at the party, an unexpectedly poignant ending somehow manages to summarize it all perfectly.
The anguish of having to meet societal expectations is palpable in every frame of the film. It's not all perfect – McNeely is just beginning to discover himself as a socially-conscious filmmaker. Some of the scenes, like the one with the coach, run too long, while others, like Moe confronting his demons, feel a little underdeveloped.
But this is a deeply felt project that does what all great cinema has to do: it hooks you from the first frame to the last, making you sympathize with its hero and its relevant subject.