Visually captivating, Nora Stock's somewhat unhinged and volatile short film Ecstasy Behind the Forgotten singes like a searing-hot needle. A study of a trio of lovers – two men, one girl – it arrives at an unexpected conclusion after nine minutes of kaleidoscopic sensuality, resentment and violence. Its ultimate message – if there is one – may not be as clear as intended but this film is about the ride. It certainly speaks to the current generation of sexually fluid young people with blurred identities.
August's (William Lund) boyfriend Wren (Scott Callenberger) is a tortured artist who extinguishes cigarettes on his arm. The real issue, however, is that Wren is in a relationship with Julia (Jenna Szoke), who takes precedence. August is therefore resentful; "He's been drawing me for months," he states to Julia during a movie-and-popcorn night in bed. The trio ventures out to a strip club, where August has the chance to confront Julia in the bathroom.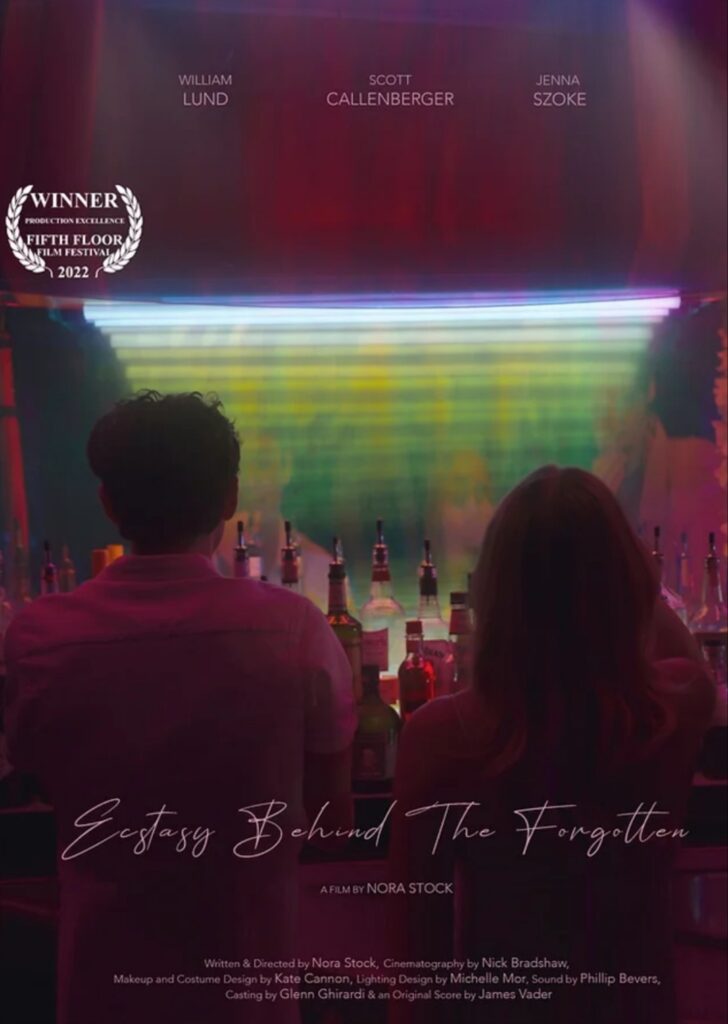 With strong performances from the trio, Ecstasy Behind the Forgotten serves as a glimpse into the lives of Gen-Z'ers, the search for the self, via sexual gratification. August's desire to prove his point to Wren almost overshadows his real feelings, whatever they may be. In the meantime, the self-absorbed Wren seems utterly unaware of the pain he's inflicting on his partners. Like him, they're all sketching out their identities with a piece of charcoal on a canvas. The titular ecstasy is achieved when a portrait is crumpled and a new one is started.
Perhaps this analysis is way off the mark, or perhaps the search for meaning is futile, and Stock's film is more of an abstract piece meant to be seen from a few feet away, akin to an impressionistic painting. Regardless, the result, while not exactly stirring up ecstasy – will not be soon forgotten.