Big Dick Energy has been around since male Homo sapiens realized that extra endowment could give a leg up in spreading the family genes. But not long after, the female of the species probably stepped in and set the record straight. A big dick does not translate directly to having Big Dick Energy, but millions of years later, human beings are still getting mixed up over the semantics. In other words, size doesn't matter because confidence is really an attitude, and in a world full of cocky bit players, a delineation must be made. So Alexander Cooper's Big Dick Energy takes on the task in 92 minutes, and sets out to prove that BDE is really about the size of one's balls.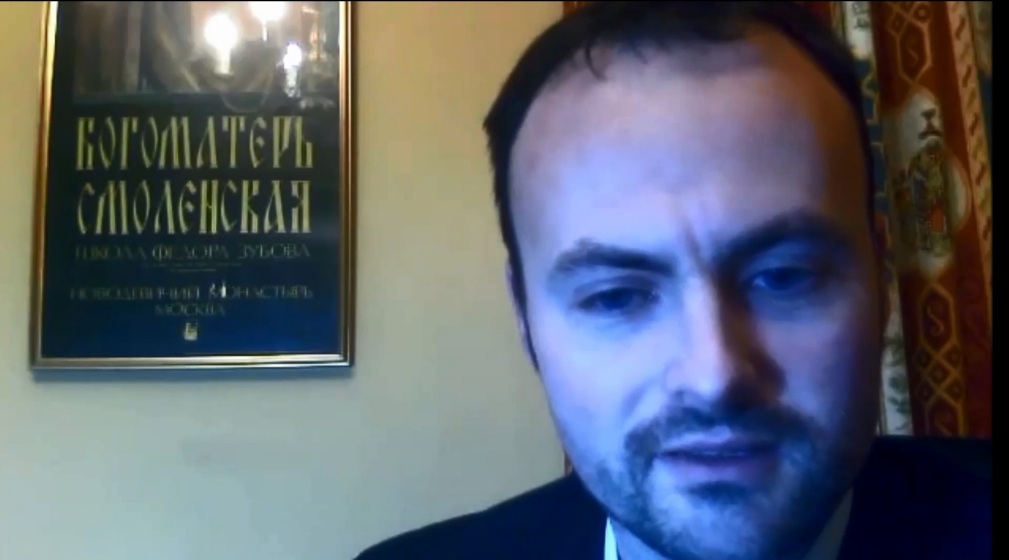 No need to actually have them, the whole issue officially resurfaced for the modern world with Anthony Bourdain. When he died one @imbobswaget wrote this on twitter: "We're talking about how Anthony Bourdain had Big Dick Energy."
Fans understood the taste, intelligence, and irreverence of the master chef, and the tweet went viral. Not done yet, the whole idea went into the stratosphere upon Pete Davidson's entrance.
His then fiancé, Ariana Grande, tweeted his actual measurements and included the designation in question. But again, the notion the pop star was alluding to, had everything to do with Pete's attitude and personality.
So enter Cooper, and doing the filmmakers' bidding, is himself as Vladimir. Asking all the questions, he's "Investigating what Big Dick Energy really means," according to the opening scroll.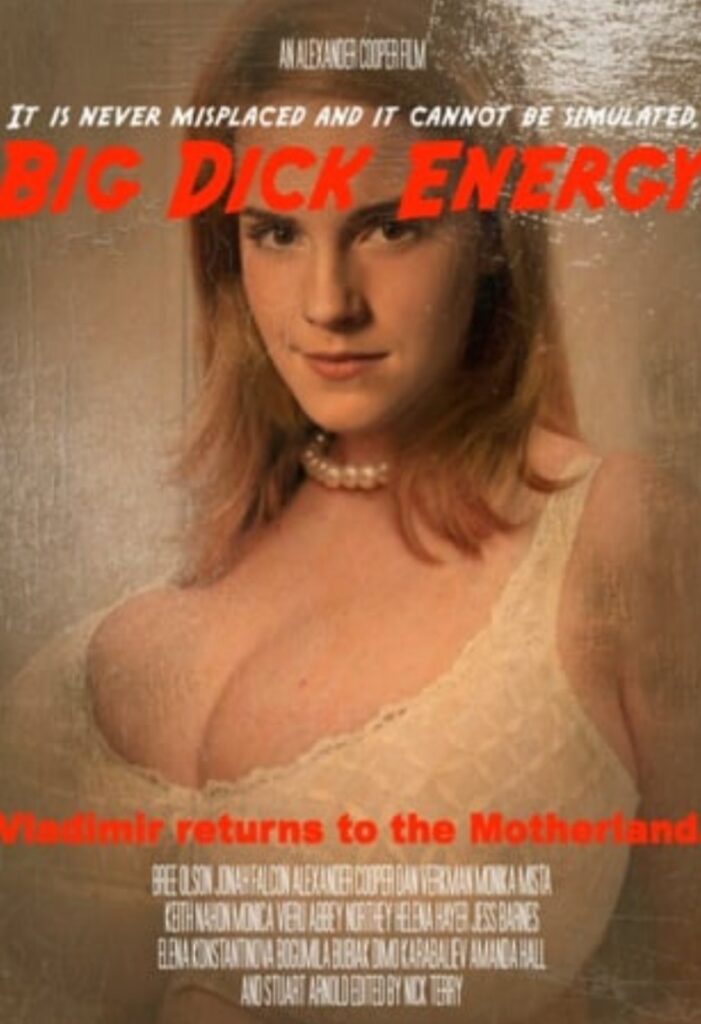 Vladimir is also a former KGB agent, and all the interviews done via zoom, there's a sense that Vladimir can give us a good cross section of people to gain a foothold. A very tragic Russian sounding melody sets a tone of foreboding. But we know it's juxtaposition and some Russian tragedy is not on the way.
Now ready for Vladimir's mock investigation, a porn star (Bree Olson), a female boxer (Jess Barnes), a talk show host (Dan Verkman) and a multimillionaire (Keith Nahon) are among the oddball characters he is trying to glean insights from.
The best is Nerminator (Stuart Arnold). Wearing a Terminator mask with disfigured features, he's succinct in laying out where many fall short in the BDE department. In full Arnold mode, "They try to act like they have it, but they don't."
Obviously he does, the actor got more Schwarzenegger vibe than the real thing. In this, the impersonator is meant to poke fun for us, and somehow makes the BDE tie to zinc and Ron Jeremy. As such, this Arnold could go on for 92 minutes without anyone losing the energy to stay tuned.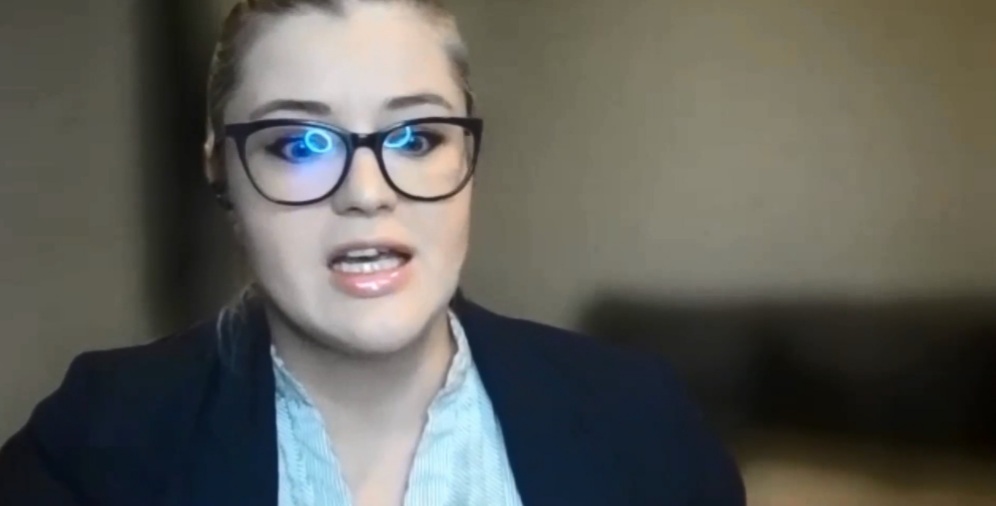 But then we'd be deprived of Vladimir. There's a creepy innocence about the character. So instead of appearing inappropriate, his lack of sophistication clears a path toward enlightenment. As a result, Vladimir comes off as a man trying to get to the bottom of an important issue that affects us all.
In addition, the fact that English is his second language contributes to the character's ability to explore the topic. Thus, the off-kilter questions with the Russian accent can be chalked up to not having a firm grip on the language.
A degree of Borat is also channeled, which may not be original, but like the Sacha Baron Cohen character, service to humanity is his cause – and it's funny.
Otherwise, Vladimir does tend to get sidetracked. Rooster Juice, Superman Suits and Will Smith's Welcome to Miami are all unrelated tangents. The interviewees then take the irrelevancy to the next level, while the comedy really lifts off by showcasing Vladimir's incompetence as a documentarian.
That doesn't bode well for the filmmaker's question, though. No problem, because whether you got it or not, Vladimir does. So watch this film, and you longer have to worry.