Brooklyn-based composer Sven Britt—under the moniker Ex-Fiancée—and long time collaborator choreographer Chris Masters (his husband), present A Feast That Never Comes. An audio and visual jolt directed by Maria Juranic, that attempts to expose and highlight multiple issues through conceptual dance. A Feast That Never Comes is a patchwork of four stories sewn together by music, movement and imagery focusing on four characters – Kate, Michael, Sarah, and Daniel. The result: a super-focused story representing four of the ten songs on Ex-Fiancée's upcoming album of the same name.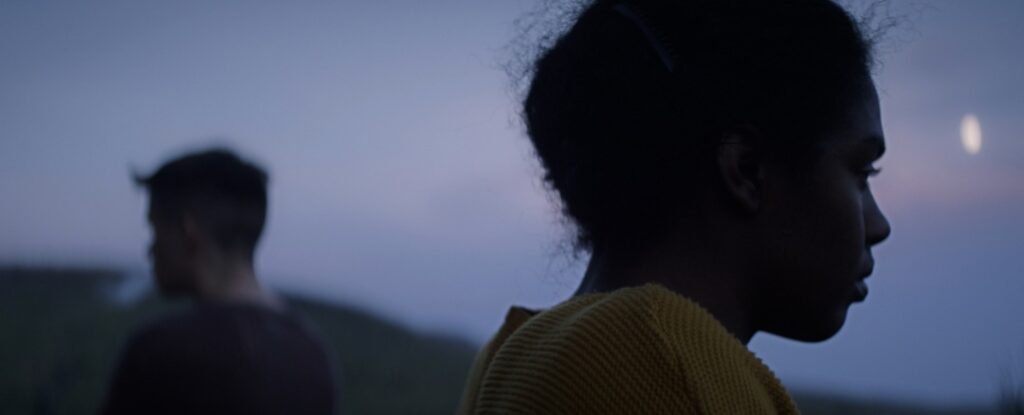 Appearing through the trees, a young woman dressed in white walks through the forest towards a secluded house. As she proceeds, deeper her body and limbs contort, creating unique movements and shapes which are the foundation of the film's storytelling. Through visceral movement, she's supposed to convey her emotion, her story – although its never totally clear why. Clearly she's in distress, but its never explained before we transition to the next story. Its obvious the filmmakers want you to make your own determination, and its a theme that runs throughout. The next three stories, all set in the same location as the first, represent a shift in tone and tempo from our initial introduction and is centered around two men and a woman who appear to be in a turbulent relationship. Driven by the score, the movements here are more symbiotic, abrupt, and at the same time fluid. The transition of emotions using movement alone is very well executed and really helps to show the bonds between them. Each story and song delves deeper into their relationship, ebbing and flowing, with the hard-hitting score.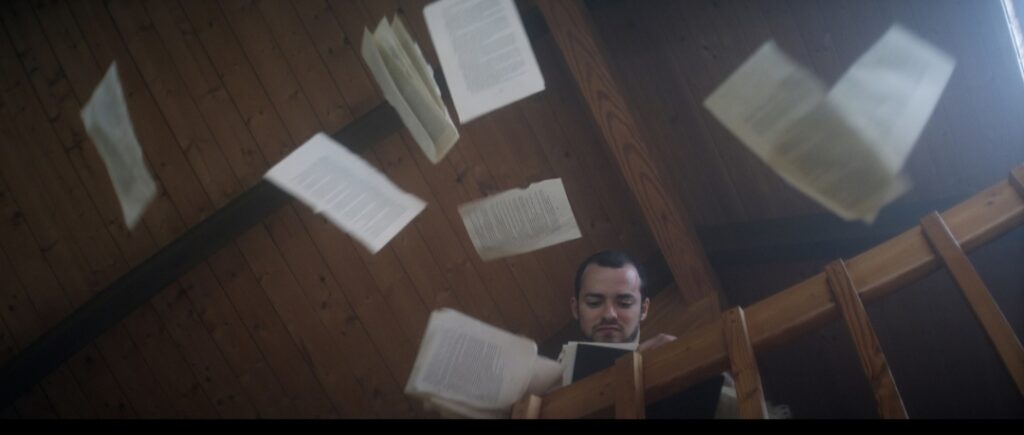 Sven Britt's songs bring their own identity to the story, helping to drive the narrative. Each could be taken as a separate entity but work well when combined with Chris Masters's wonderful choreography. The dancing is bold and beautiful, leaving you with more questions than answers. The fantastic performances by John Raffles Durbin, Kayla Farrish, Nico Li, and Paul Vickers, along with the impressive choreography, help the characters express their identity and provide clues to their message. As mentioned before, this is a theme that runs throughout. The filmmakers want to leave it open for the viewer to make their own determination and interpretation. With such a myriad of topics to highlight, not all come through. Trying to squeeze in issues such as technology's effects on our understanding of self and others, communication, mental health, digital outrage, public vs. private presentation, and cycles of abuse in such a short time frame, is a challenge—one which may be more fully fleshed-out in the full, unreleased album.
A Feast That Never Comes is a visual excerpt of an album with many layers. It needs to be seen multiple times to really appreciate the storytelling and the unique movements of Chris Masters's imagination. Peel off a layer. . . you won't be disappointed.