Some folks go birdwatching. Trainspotting is a thing. Just when one thinks they've seen it all, comes Martin Sandin's highly unusual short film The Car Spotter, which reveals that car spotting also happens to be a popular preoccupation. In less than 15 minutes, Sandin immerses his viewer into the world of an amateur car aficionado, but also adds layers and subtext that elevate the film above a mere quirky pastiche. Not to mention that it reunites actors Ann-Sofie Kylin and Björn Andrésen for the first time since the 1970 Swedish classic A Love Story.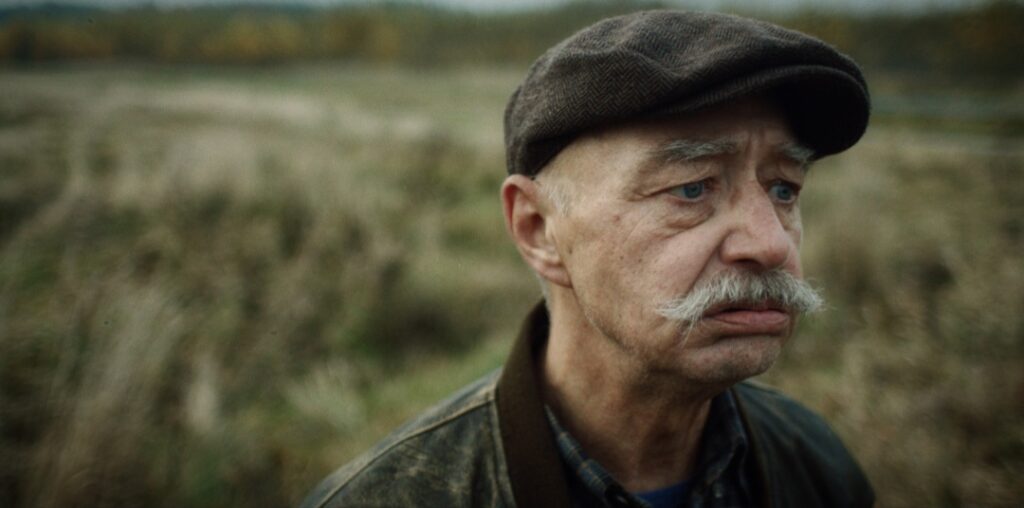 Sandin adopts a mockumentary approach, focusing on Peo (Mats Qviström), an ageing car spotter, who spends most of his free time in his fold-out chair by the side of the road. A proud member of an internet forum of car spotters, Peo has "ticked off 126 makes of car" so far this year. Kylin plays Birgitta, his somewhat cynical wife of 35 years, who's "glad he found a new hobby", before adding that "it would be nice if we could do something together."
One day, the long-haired "hunk" Lennart (Andrésen) asks Birgitta out to grab a coffee. She agrees – but then Peo makes a phone call that may just save the hapless couple's marriage. After all, sometimes all it takes is the tiniest of well-timed gestures to prevent a cataclysmic avalanche. The ending, involving a special car and consequently a framed photo, is witty and sublime.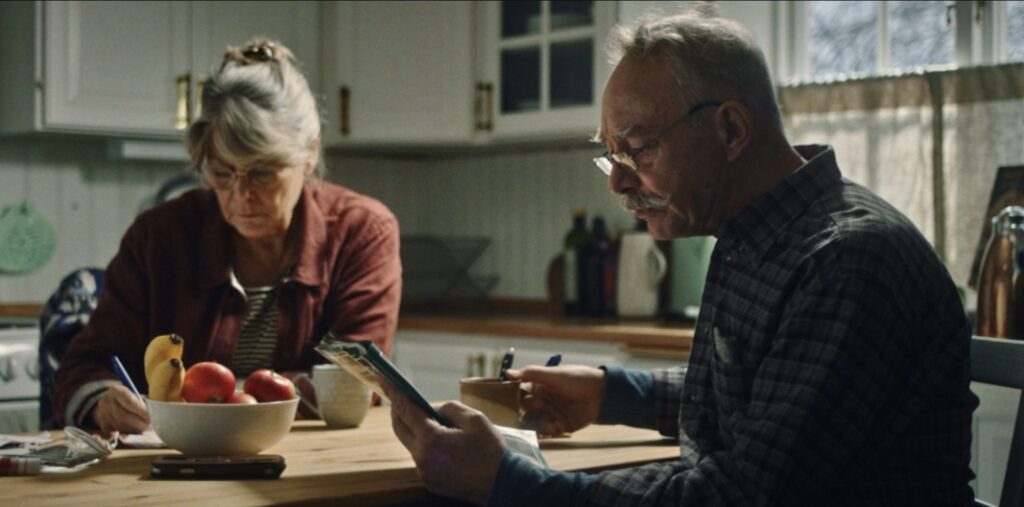 The Car Spotter deals with the necessity of having a hobby to pass the time, to give meaning to our lives, to feel accomplished. Sandin gently satirizes humanity's tendency to obsess over the most random of things. Yet, underneath that veneer, is a sly study of a marriage gone distant, of the importance of including your loved one in your obsession. To top it all off, it features an older cast, which in itself is a rarity that should be applauded. We all get older, we get used to one another, and then a cool car drives by. . . can one really blame Peo?
Sporting a bushy moustache to end all bushy moustaches, Qviström delivers a fine performance, his wise eyes speaking truths that the tongue would only blemish. Kylin similarly creates a vivid character with a few brushstrokes; to reiterate, it's a joy to see her reunite with the sporty, smooth-talker Andrésen. Bravo to Sandin for creating such a little gem about the most off-kilter subject imaginable.