Barefoot Empress, an Oscar-qualifying short written and directed by Vikas Khanna, follows the extraordinary journey of 96-year-old Karthiyana Amma as she embarks on her lifelong dream of getting an education. Growing up as a temple sweeper, forbidden to even enter, Amma has endured a hard life full of sadness and indignity. Although so many years have passed, Amma takes hold of this new opportunity with both hands with a mind eager to learn and her family behind her.
As a young girl, Amma was unable to get an education, her father worked low paying jobs and had six other children to support. Going to school just wasn't an option for her. Much like so many other young Indian girls, Amma missed out. As a result, Amma married at 16 and eventually went on to have six children of her own. However, when her husband passed away at a young age, Amma was left alone. Education, much like it did when she was young, took a back seat to life.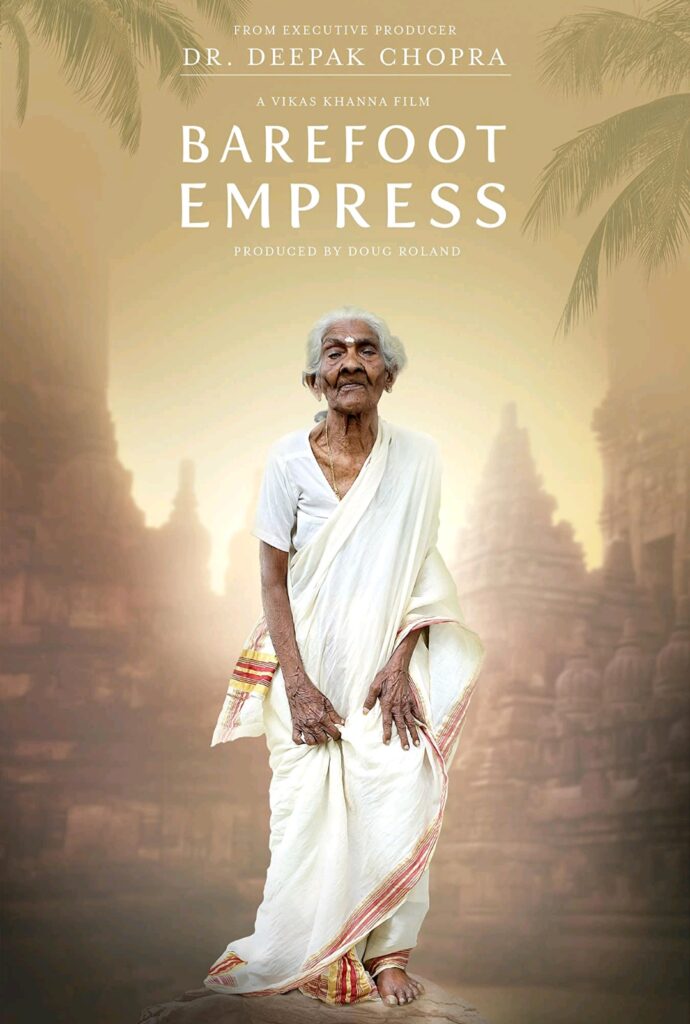 For the longest time Amma didn't have the opportunity to better herself until Sathi Krishnan, Educational Instructor at the Kerala State Literacy Mission, came to her village looking for young uneducated minds. What she didn't expect to find was Amma, 96 years old and eager to learn, saying "I'm willing to study if you are willing to teach me". With that Amma was enrolled in school for the first time in her 96 years, an achievement not to be overlooked or unappreciated. On her first day entering the school, hunched over and supported by others, Amma took her seat to applause from the other children. Her face beaming with joy, unashamed and focused, Amma embarks on the journey she was denied all those years ago. An inspiration to others, Amma ignores the chatter from the village questioning why, the sniggers from other kids, and whatever self-doubt she may have to complete her first year. Waking at 3am to study, diligently doing her homework and constantly improving, the only thing left is to take the final exam. Saving her favorite pencil for the occasion, Amma is ready.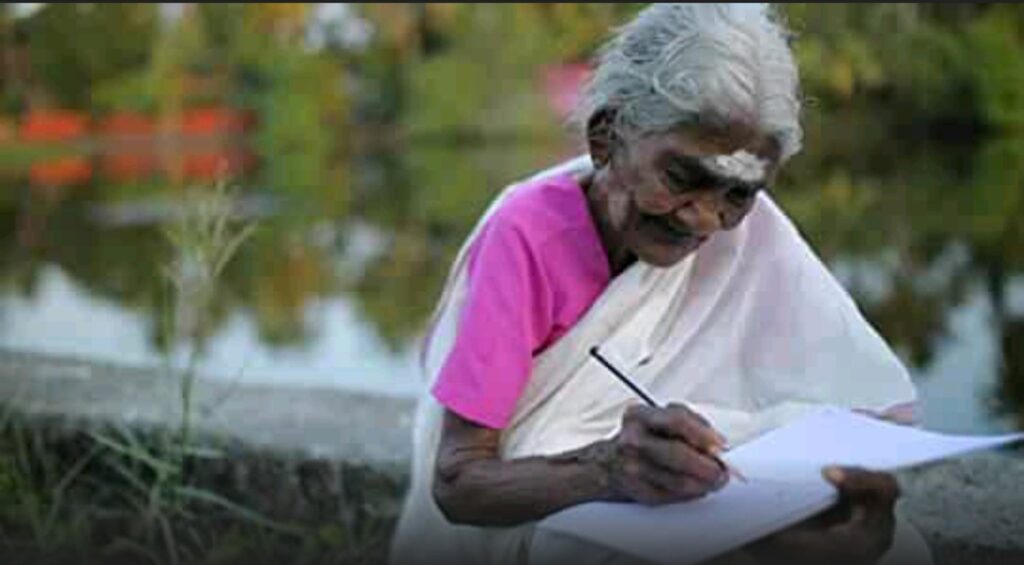 Amma is the rare exceptional type of individual that inspires all around her, pushing through years of indignity, hardship, and countless obstacles to reach her dream. Her story, produced by duo Doug Roland and Dr. Deepak Chopra, will inspire women around the world for years to come. At 96, Amma is a shining example to all the women that come before her. Her teacher, Letha N describes her best, "my heart tells me she is not doing this for herself, but for the dignity of all women". From the way Khanna writes and portrays Amma you see great respect, almost a reverence for the life she has achieved and the goals she still strives towards. It's a moving, inspirational story that leaves you wanting to learn more about the extraordinary Barefoot Empress.