Nesaru Tchaas's short film Some Still Search plunges the viewer into the midst of the ongoing immigration crisis. It adopts a deeply intimate approach, portraying the child-parent separation as one of the drastic repercussions of said crisis. The filmmaker trusts his instincts – show, don't tell – and the result is a harrowing, embittered treatise that also pulsates with warmth and affection.
Omar (Sonnei Garces) takes care of an illegal immigrant's son. When his roommate, Enzo (Wilmer Puerto), asks him about the situation, Omar states: "They crossed over from El Salvador. They came through Texas." He believes the boy's mother is out looking for a job. In fact, she's being held in the back of a van.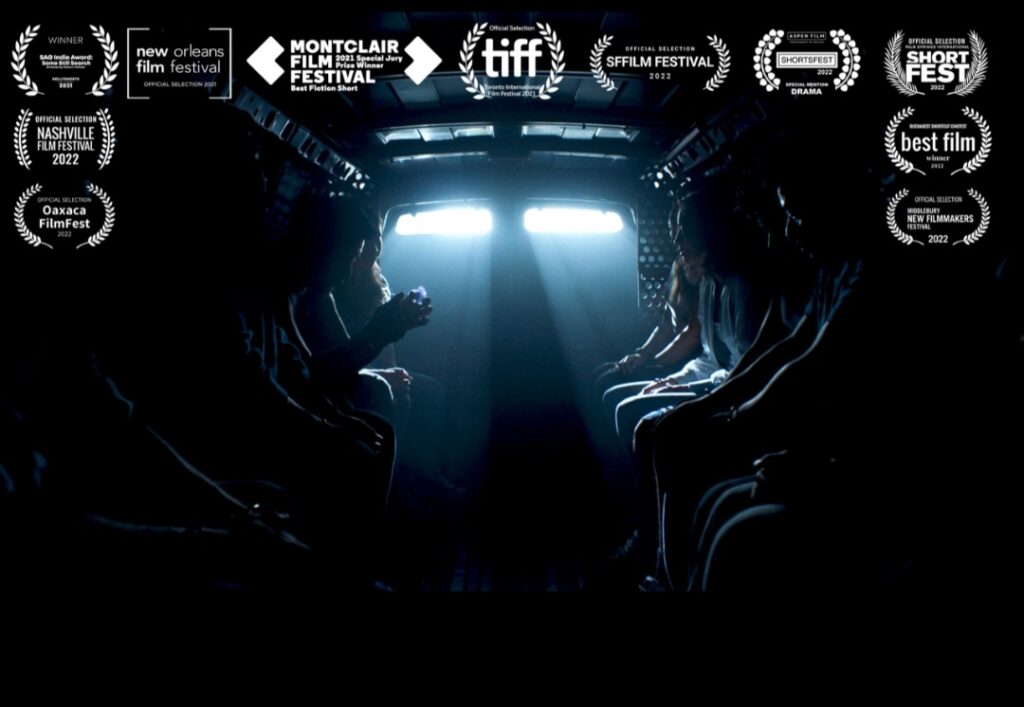 While Enzo looks, for lack of a better word, more dangerous than Omar, he's in fact the one taking care of the child. When border control comes knocking on their door, he grabs the boy and makes a run for it. The open-ended ending goes to show that there's no solution to the crisis in sight.
The film is filled with heavy silences. A shot of a white kid on a bike with balloons, obliviously checking out the immigrant van, simply and effectively emphasizes the contrast between a privileged life and that of constant searching, displacement, hunger and fear. A tender sequence, perhaps the film's highlight, shows Enzo washing up the child with a sponge. Enzo revealing his gang-related past is another poignant moment.
To compress it all into less than 15 minutes is quite the feat. A sublime feature by a talented filmmaker that has something important and relevant to say, Some Still Search deserves every accolade it receives.