Stranger At The Gate, an Oscar-Qualifying short documentary, written and directed by Joshua Seftel, is an exploratory view into the mind of Richard "Mac" McKinney, a former Marine who is struggling to overcome dark thoughts and Islamophobia. As a military man Mac was conditioned to kill Muslims, to be suspicious and cautious. When military life ended and civilian life resumed, Mac, suffering with P.T.S.D., felt like he was still surrounded by the enemy he spent so long fighting. A patriot and conditioned soldier, Mac put a plan in place to defend his city and his country from an enemy he would happily die for in trying to defeat.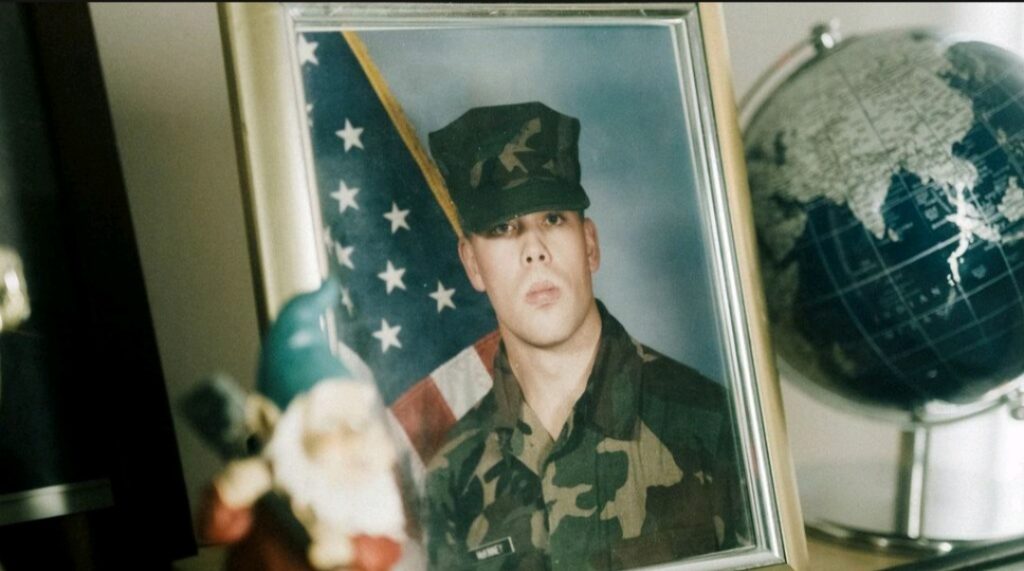 It's hard to imagine how someone you know, love, or even live with, could be cable of such hatred, darkness, and anger. For Emily McKinney this was the reality. Introduced to Mac by her mother at the age of 5, the two became inseparable and went everywhere together. In her own words "he was amazing" and became the father figure she was looking for. Mac was a doting father and loving husband; however, no one knew the turmoil and conflict inside. As a military man, Richard Mac McKinney was a conditioned soldier, a fine-tuned weapon that would kill when ordered to. In fact, when Mac first enters our screen, the first question he's asked is "how did killing people change you?" Clearly uncomfortable with the question, Mac takes a sip of water and composes himself.
Moving to Muncie, Indiana in 1986 as refugees, Bibi Bahrami and her husband Dr. Saber Bahrami opened the town's first Islamic Center. Now a beacon of the Muslim community, acting as a bridge between faith and the towns people, this was the perfect target for Mac to defend his country, to stand up for the cause. In other words, he was prepared for mass murder and had no issues in getting caught. As Mac's behavior deteriorates and his family members become suspicious, Mac makes his way to the center to obtain evidence, something to confirm his theory, anything to validate his actions. Instead of finding the hatred he so longed to find, he was greeted with compassion, love, and a hug. The simplicity of a hug, an act of kindness and the feeling of safety was a shock for Mac. This was not what he expected, not what he had been conditioned to believe and certainly not the actions of a people that need to be defended against. He was ready to kill, to take as many lives as possible. Shook to the core, Mac re-engages with the Muslim community and finds a solace he never knew.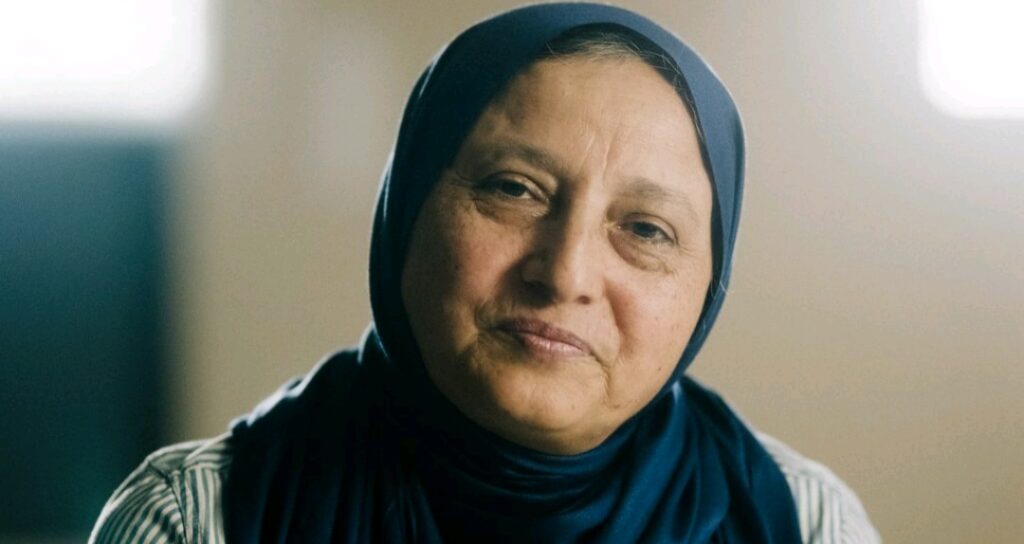 Stranger At The Gate is a valuable insight into the power of understanding. With Islamophobia on the rise, compassion and educational expression like this is more important than ever. Seftel has created another hard-hitting, inspirational and highly eye-opening exploration into this ongoing cycle of hatred. Born from his Peabody and Emmy Nominated Documentary series, Secret Life of Muslims, this magnified deep dive will leave you wanting to explore more of Seftel's work and make you eager to delve into his ongoing series.