One-man-show-type films are always a coin toss, with filmmakers often overcomplicating their concepts or overindulging in their own abilities as on-camera performers. There's a delicate balance to be struck between simplicity and story without plunging headfirst into melodrama. And for what it's worth, everyman filmmaker Ryan Nunes avoids these pitfalls by giving his project a personal twist in After The Beep.
It should be noted that Nunes isn't reinventing the wheel here, as this is by no means a groundbreaking narrative he has chosen to work with. Rather, he approaches it with a conviction rarely seen in these kinds of shorts, honoring his thematic choices. And with only a few seconds shy of four minutes to work with, he makes it count by tackling something real and relatable.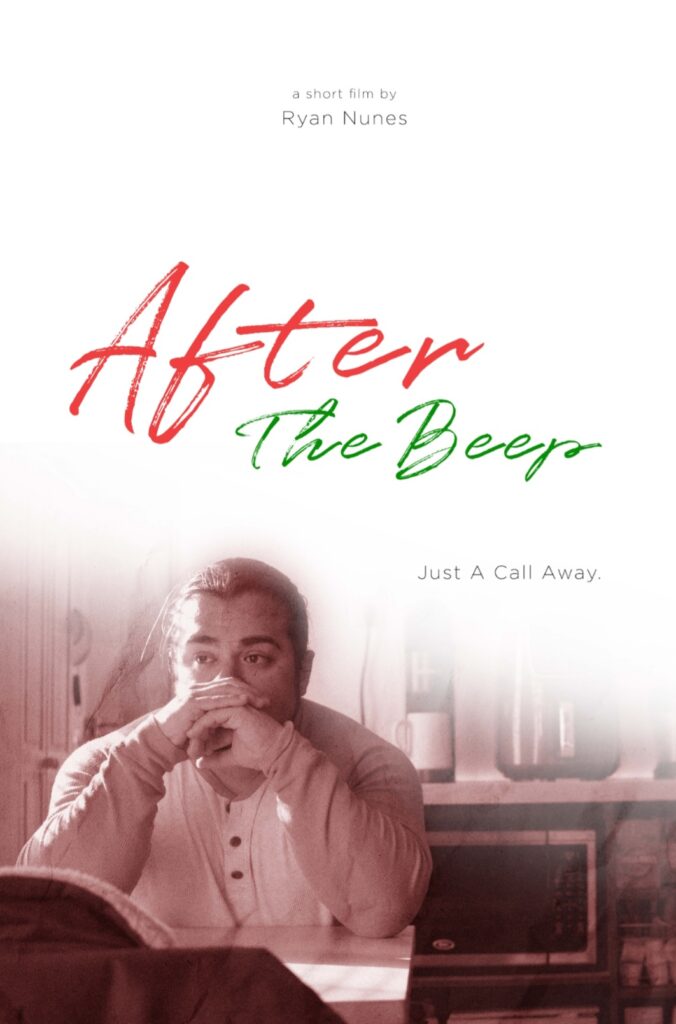 Nunes plays Jake, a young man who becomes tongue-tied while sending a holiday greeting to his estranged father over voicemail. Jake embodies what many of us might feel in similar circumstances, not limited to this setup. The anxiety before an all-important text message or the painstaking seconds before pressing a call button come to mind, especially when the stakes are as high as in After The Beep. And with Jake, the myriad of emotions he experiences are revealed through Nunes' conflicted and ultimately touching performance. The editing is excellent (Nunes), and each cut shows a different part of this character's troubled feelings. It's also important to note that the whole film is made up of only three thoughtfully framed shots.
Ryan Nunes gives a potent account of himself as a creative worth watching and backs his storytelling with an important message. While audiences might already be familiar with the premise of After The Beep, it's the execution that makes it worthwhile viewing.