The secret behind any decent documentary is its natural ability to introduce its audience to something unfamiliar. A new perspective that draws the viewer in and leaves them with plenty to think about after. We Thrive, by directors Lisa Hagopian and Eric Harabadian, approaches this tricky balancing act confidently and succeeds halfway.
A lot of what works about We Thrive can easily be attributed to its main subjects. These are genuine people with credible stories to tell about their heritage. The country of Armenia, along with its vibrant musical culture, is given a well-deserved spotlight, with each subject delivering an earnest account of their life experiences. Each story is made even more fascinating by obscure facts or by something as simple as a traditional instrument being featured. Those seeking insight into such difficult-to-research topics should consider We Thrive essential viewing. It's more than just a history lesson, even when the speakers draw some much-needed attention to the Armenian genocide, an event not discussed enough in modern times. This deeply personal thread binds the film together perfectly, along with its hearty showcase of musicians who perform brilliantly on camera. Each performance is truly a treat to listen to.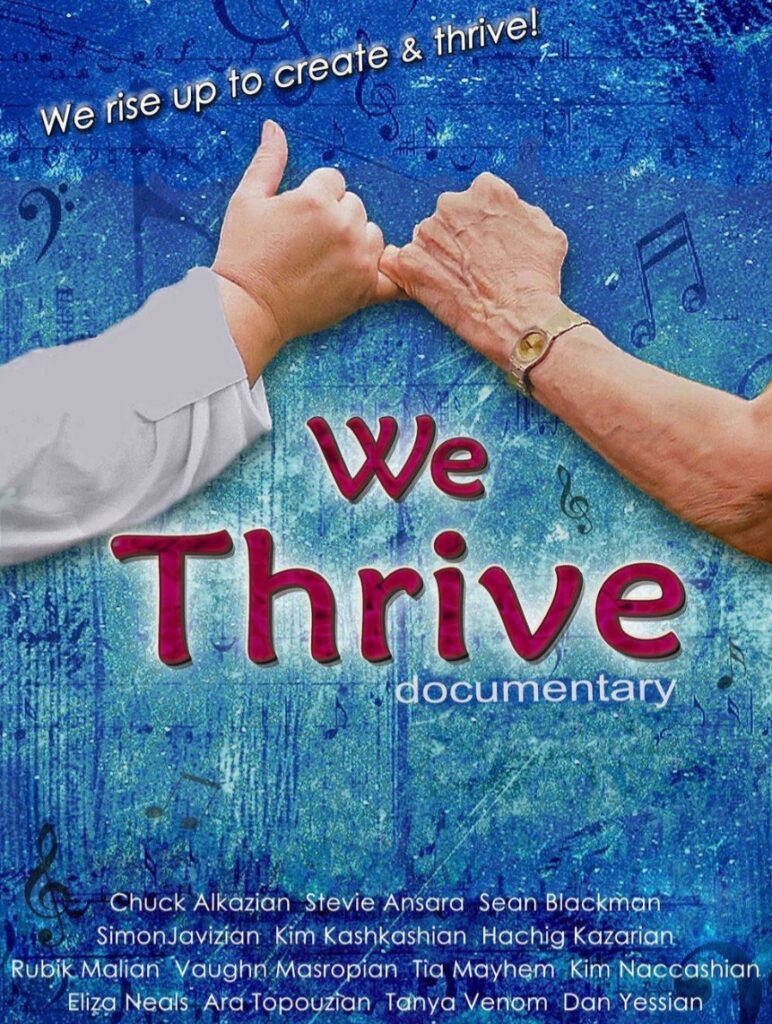 It's in the finer technical details that the narrative loses its traction. The cutaways and visuals have a PowerPoint-like feel to them, often holding for a significant amount of time as a voiceover continues. It's in these instances that the documentary transforms into more of a podcast or radio show, hindering the overall viewing experience. In addition to this, the film's structure also takes a hit as a result of its medley-style pacing. At just over 80 minutes in length, it struggles to find a natural progression between its stories, jumping from artist to artist at a breakneck pace. Even still, the endearing nature of what is being discussed on screen absolutely shines through, particularly during its opening and closing acts. It leaves a lot to ponder after the credits have rolled, along with a desire to investigate further.
We Thrive is an up-close and personal documentary revealing the unbroken spirit of Armenian American musicians, doing so while addressing a particularly dark time in human history. Its pacing and editing might lack the efficiency to push it forward, but its message can still be heard loud and clear. . . thanks to its heartfelt nature.